Research Conference at Birmingham City University RESCON09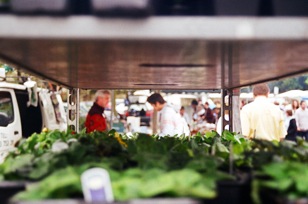 On Monday June 22nd I atteded RESCON09 at Birmingham City University, this was the first research conference of its kind and was a really good day.
I had the opportunity to hear about the new research strategy which seems very ambitious and aspirational in moving towards being a 'research engaged' university. I also attended a number of presentations on various research projects across the university.
I found it a very useful day, I really appreciated hearing about the wonderful and varied research taking place and was a great introduction to the university. Sitting in the audience it was interesting to see the potential synergies between research groups, how technologically engaged many of the projects were and the real value of national and international collaborations. It depicted a picture of a vibrant, engaged and creative institution which I look forward to working for.
There are clearly some big challenges ahead for the university including co-ordinating these projects and building the infrastructure to support the growth of research across the insitution. From a library perspective this strategy raises many questions/issues regarding its impact to the resources and services we offer but there is also some real potential to provide expertise especially for example with regards to capturing research output. It will also be interesting to see how they build a research community and if web 2.0 tools could be used.
There is more detail available at research at Birmingham City University
and a couple of projects which particularly interested me were