It's that time of year again where we don our aprons & take our picture books into the kitchen to prepare our entry for the Edible Book competition (check out all the amazing entries)
I decided to get some of our picture books & cookery books out for Bryn & I to browse as a source of inspiration.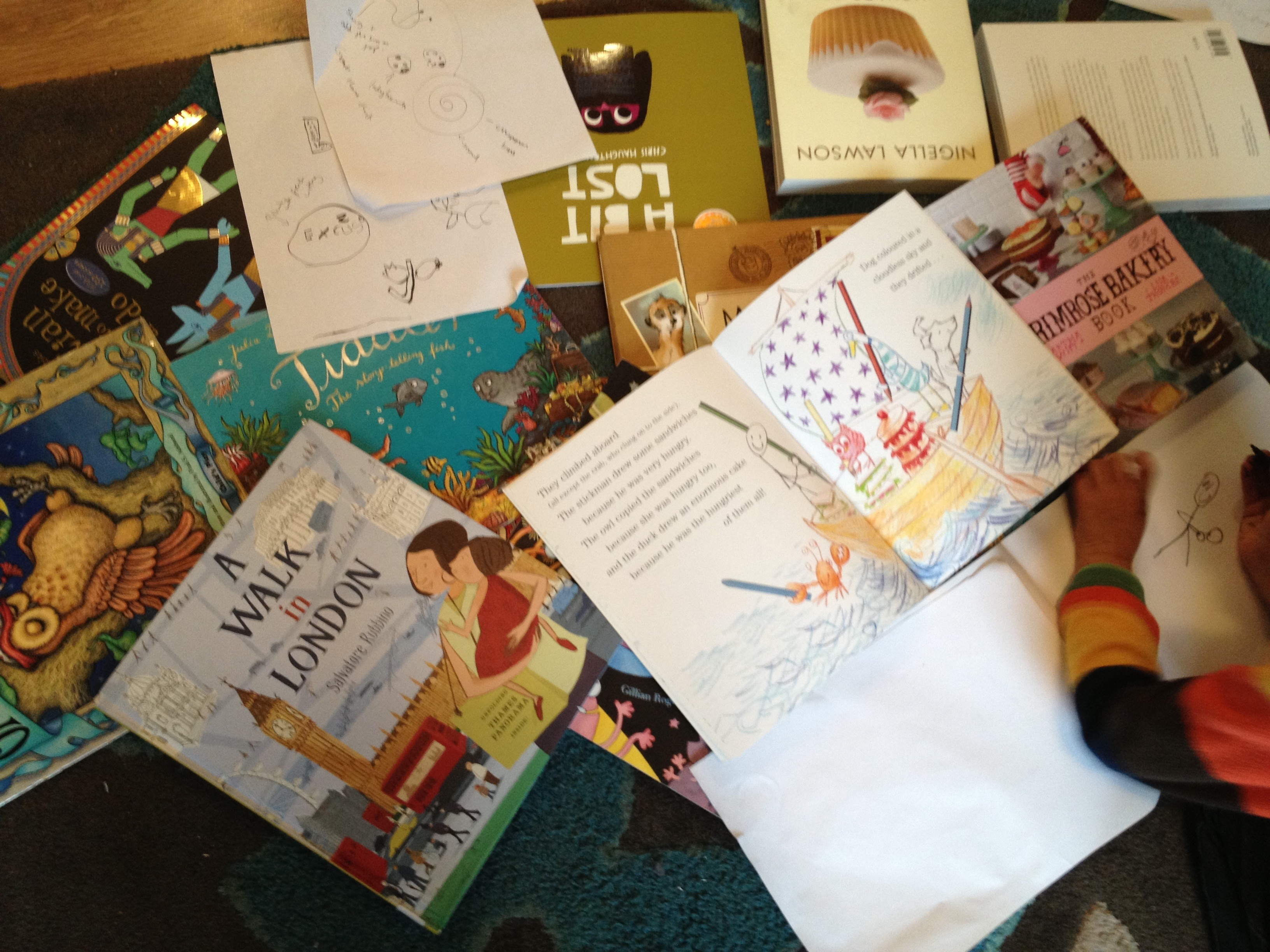 While I was getting carried away with fanciful ideas of bread made treasure chests, blue jelly sea, jewelled buns Bryn had picked his way through the books to settle on a favourite. Martha & the Bunny Brothers, I love school.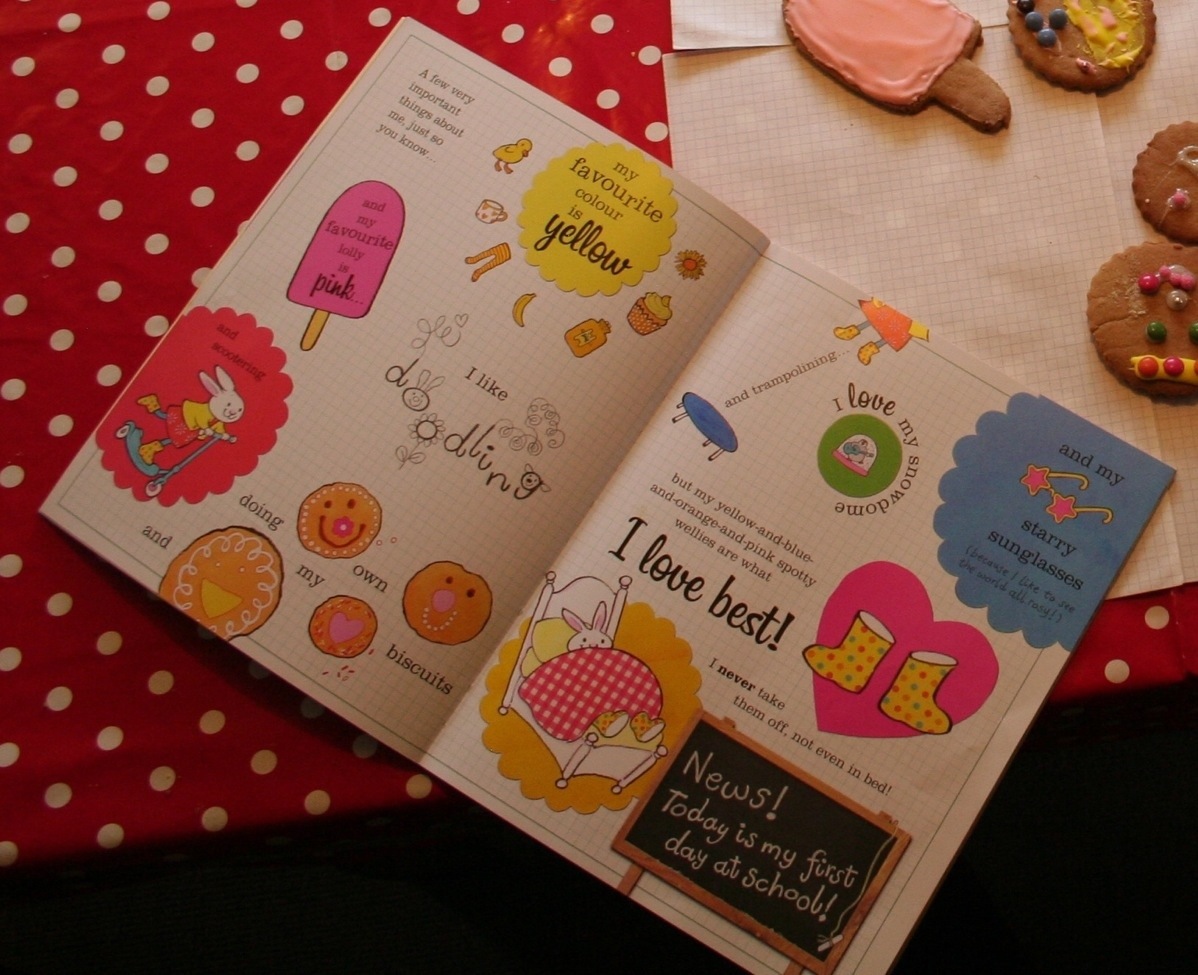 Like Martha one of Bryns favourite things to do is make biscuits which seemed the perfect way to recreate his favourite spread from the book.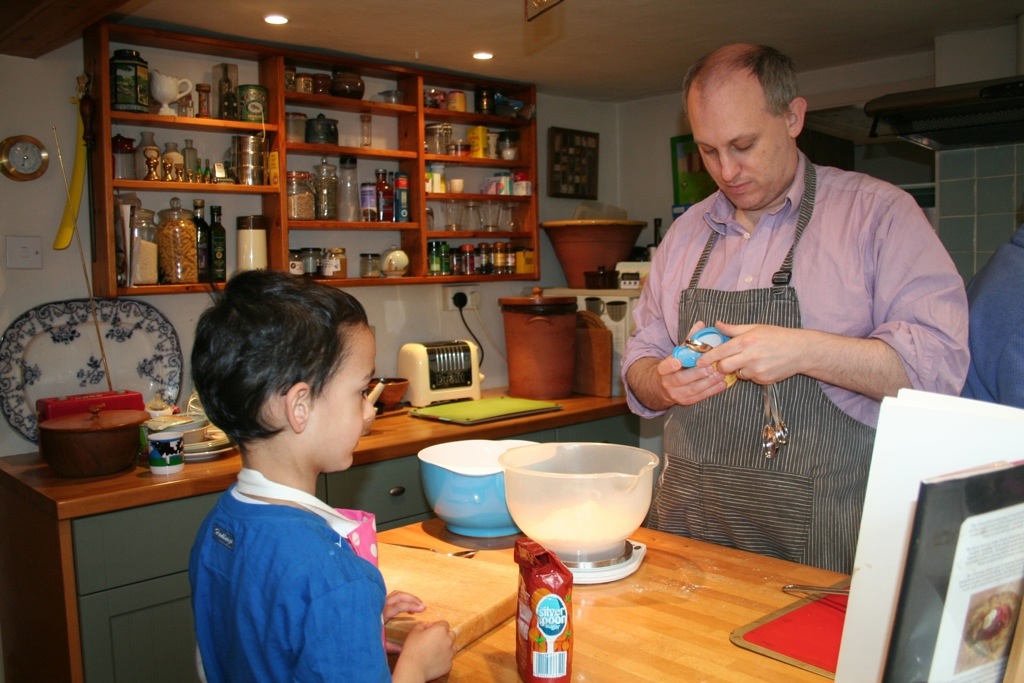 Bryn & his dad made some gingerbread dough while I drew out some templates. Bryn then helped cut the paper templates out for me to use.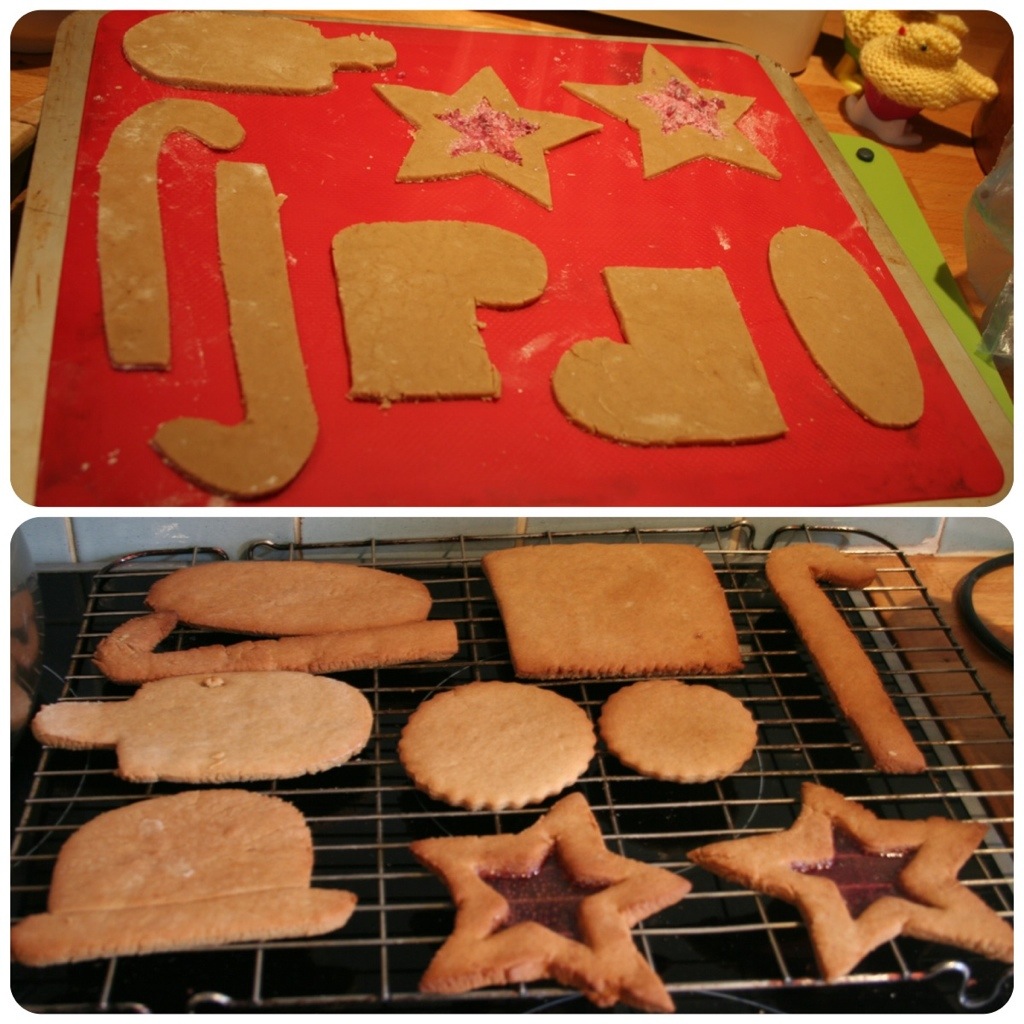 We also smashed up some pink boiled sweets to use for the lenses to the starry glasses.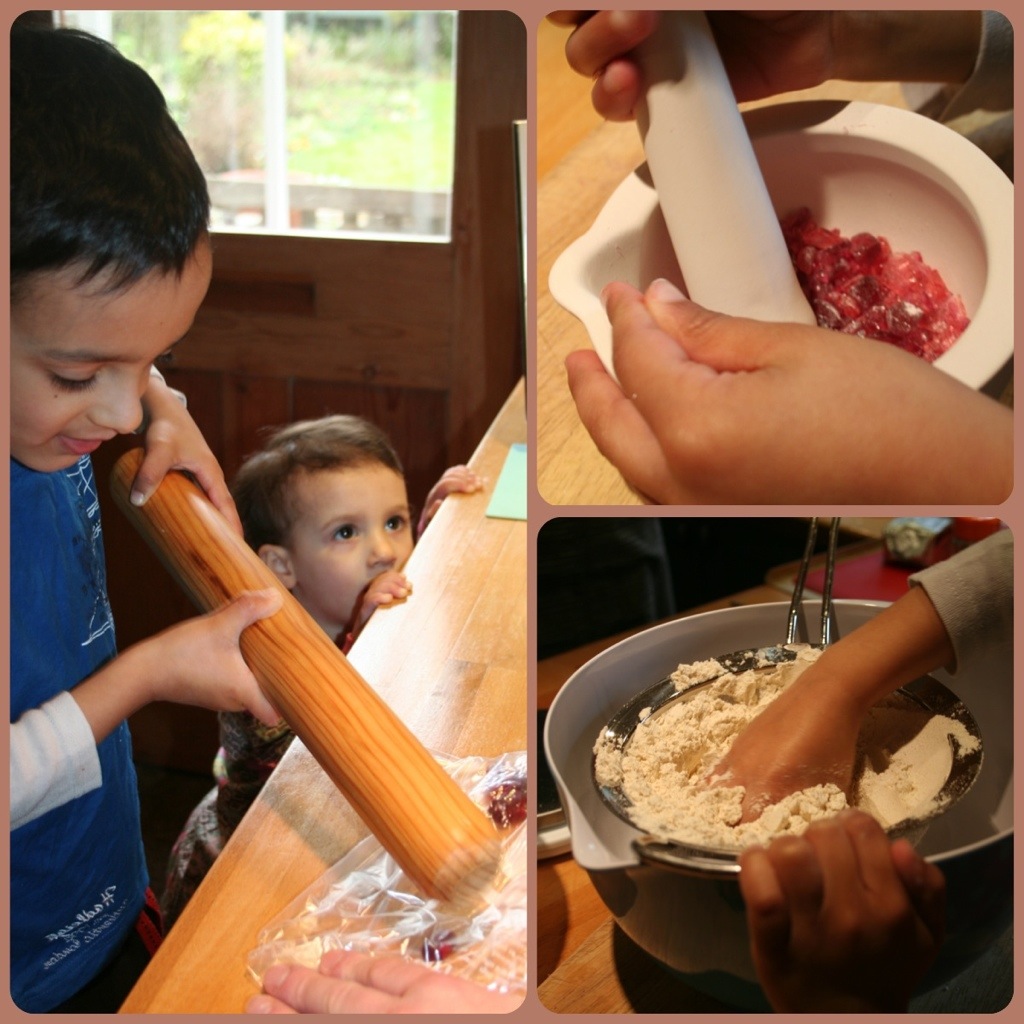 Once baked all we had to do was decorate with lots of icing.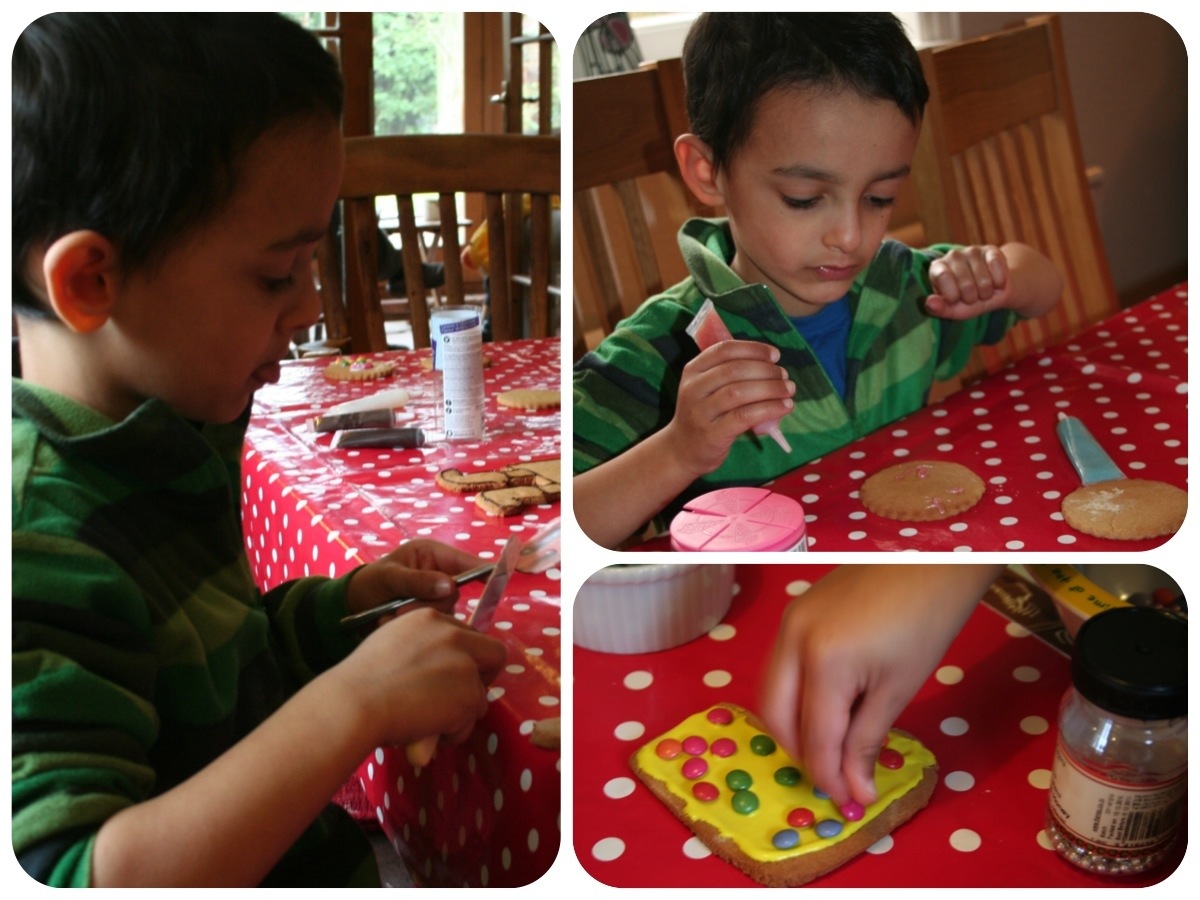 Our Martha biscuit-scape was complete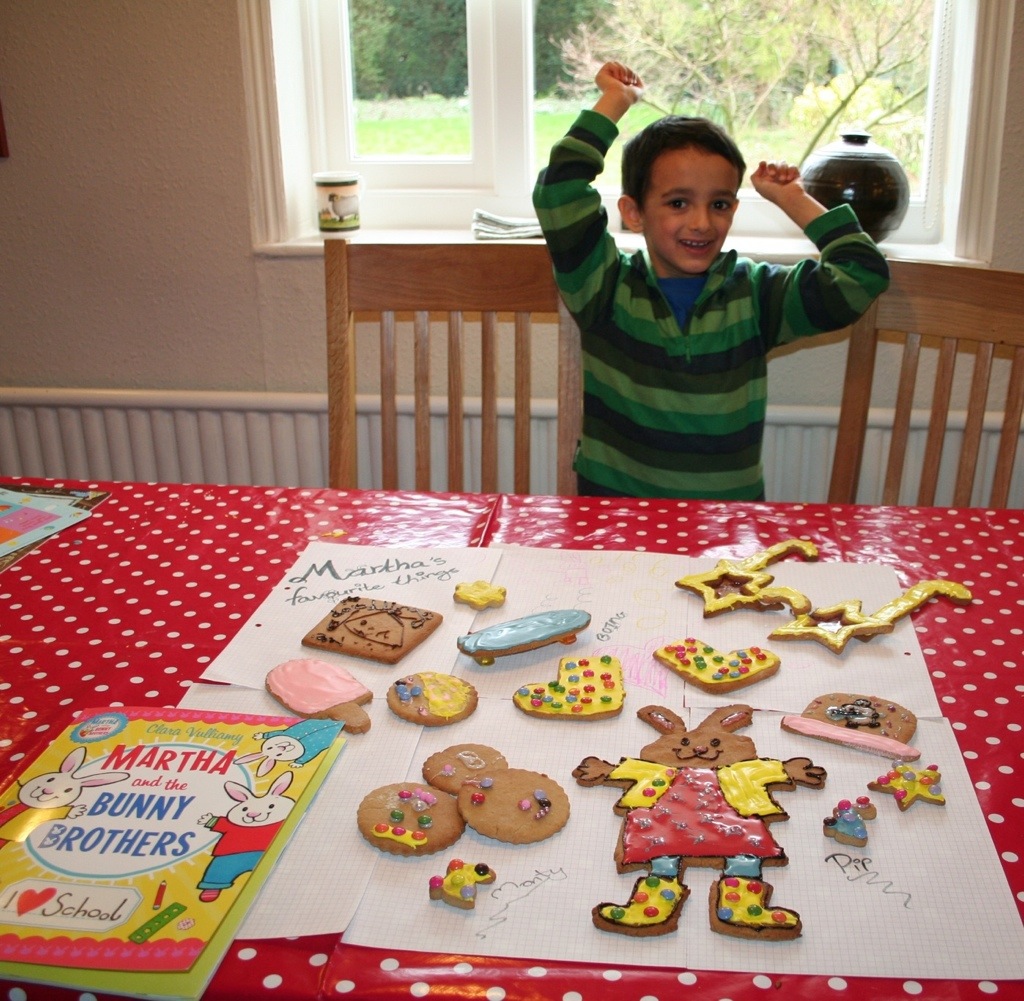 ….. maybe next year I might try my idea….