Professor Astro Cat's Intergalactic Activity Book by Zelda Turner & Ben Newman. (Thanks to Flying Eye Books for a review copy)
Review by B (aged 8)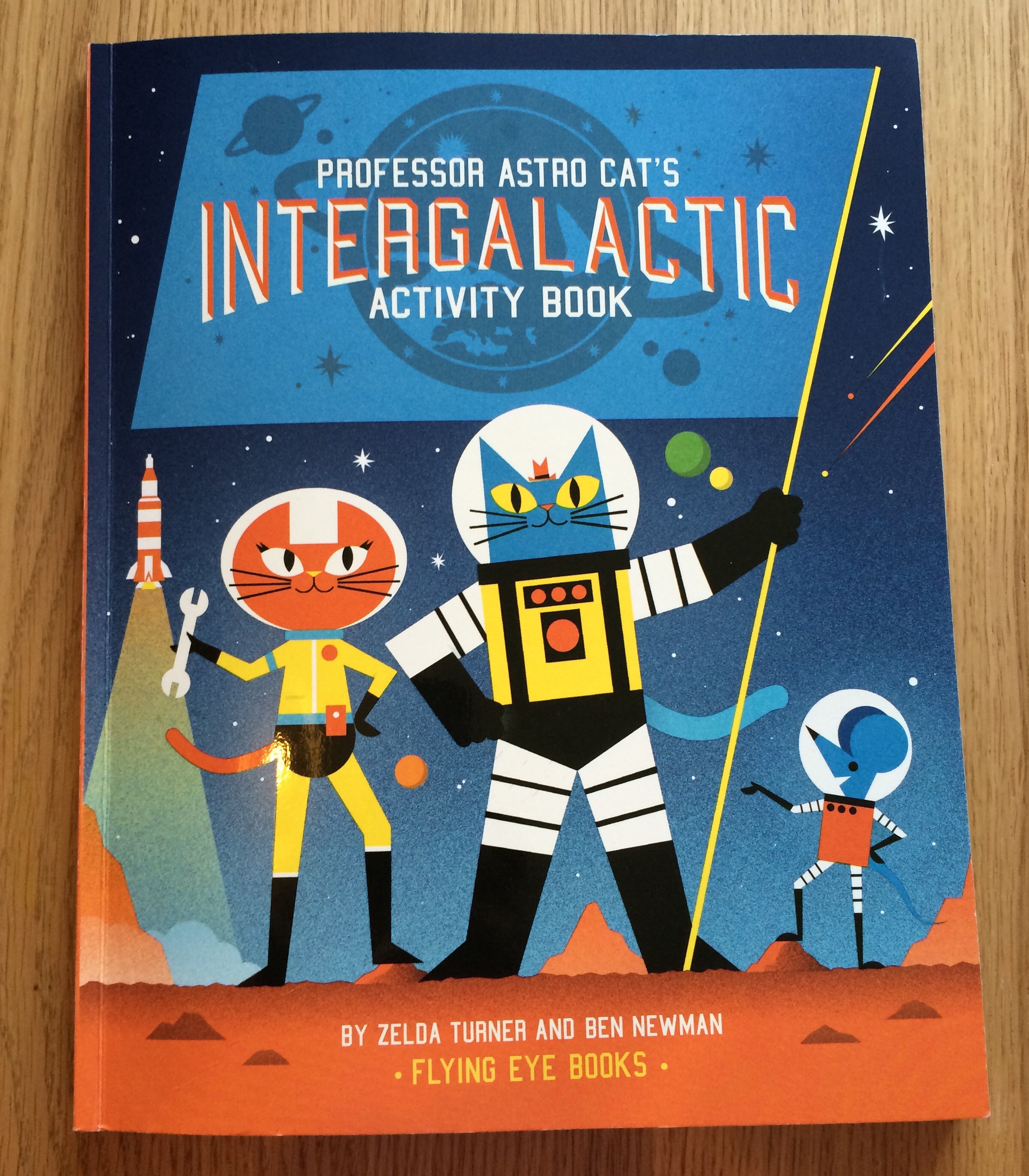 This is a fun activity book where Professor Astro Cat, a cat intent on discovering all the secrets of science, encourages you to discover interesting facts about space. On this intergalactic journey you find out about how cadets train to go into space, astronomy, rocket science & space missions.
I liked the activities in the book because they were very varied, from designing your own cosmonaut suit to discovering the laws of physics with chocolate. There was enough to do just sitting at the table as well as some hands on activities (you might need a helpful adult around).
So far I have enjoyed doing the quizzes & testing my knowledge. I am really looking forward to the Space Missions section because its filled with out of the ordinary puzzles like 'Being an Ambassador For Earth'
This is a brilliant book for the summer holidays because theres so much to do, it will keep you busy & once you've finished there is always the Professor Astro Cat's books to discover & read.