Freya & I wrote this for the Guardian Childrens Books Family Reviews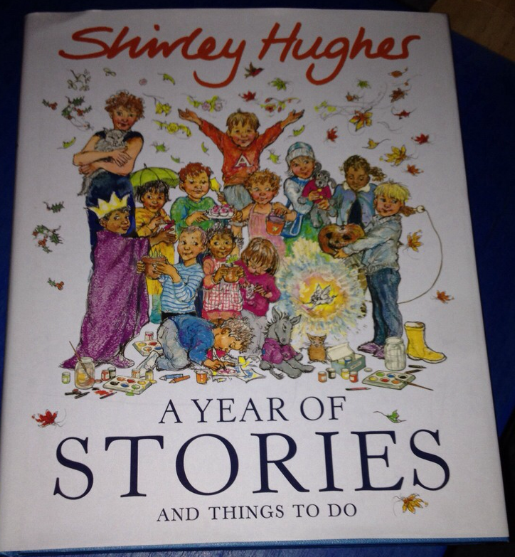 A fabulous treasury of well loved stories & poems for every month of the year.
Each month introduces you to a flower or plant, and suggests play and craft activities. The 'Things to do' often echo activities from the stories, such as making a scrapbook, blowing bubbles, playing thumb wars: charming simple games that have stood the test of time.
The treasury includes stories featuring familiar characters such as Alfie & Lily; Alfie's Feet, Alfie Wins a Prize, Don't Want To Go, Bobbo Goes to School.
An instant hit was the spectacularly stylish Ella's Big Chance, a reworking of Cinderella, while the wordless A Midwinter Night's Dream gave us plenty to talk about & pour over.
Since this treasury arrived Freya has shown no interest in her other books & has requested one story after another. So far she's enjoyed every one.