We wrote this for the Guardian Children's Books Family Review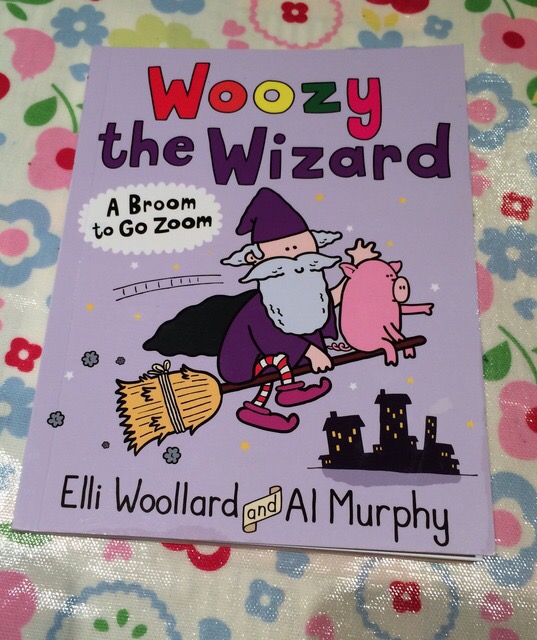 When Woozy the Wizard needs to replace his broom he finds a 'shiny new shop' selling hoovers that zoom. However, when he gets home he finds its a flat pack hoover and looks to his friends for help and finds that sometimes shiny new things don't always live up to their promise.
This is a great story to read out loud because of its funny rhyming verse. The silly story, fabulous rhymes & bright illustrations also make it perfect for new readers. Within minutes of reading the book aloud Bryn had sneaked off to read it himself. Freya found Woozy's pet pig hilarious & enjoyed looking at the illustrations in the book.
This is a wonderfully bright & quirky book in tone, language & pictures. I really enjoyed the zany humour in both the text & pictures and we were all left wanting to hear more Woozy Wizard stories