We wrote this for the Guardian Children's Books Family Reviews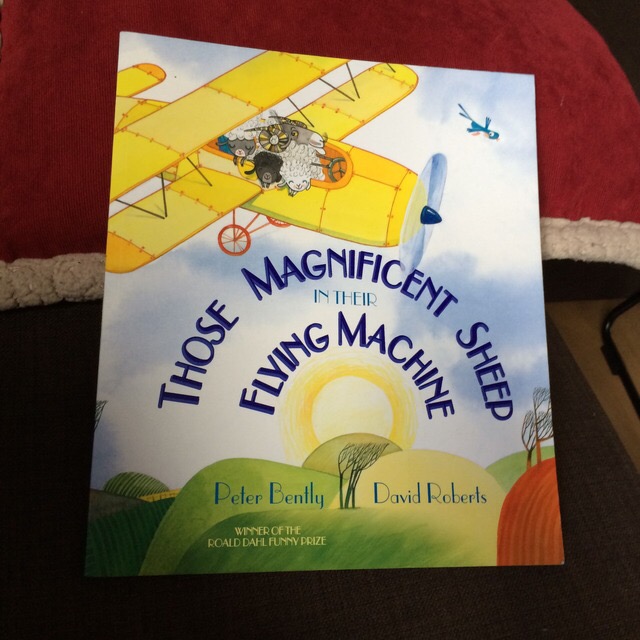 Freya described this book as 'a bit sheep-y' as eight 'magnificent' sheep take centre stage in this funny story.
This rhyming tale of the sheep and their adventures across the world, having accidentally taken off in an aeroplane, is great fun to read out aloud. The stylish, humorous & detailed illustrations bring the story to life especially the characters of the sheep. Freya was keen to spot & name each sheep on each page and with names like Eunice & Mabs they fit perfectly with the Edwardian style setting for this tale.
On their journey the sheep take in some common tourist attractions. One of Freya's favourite spread includes an 'old maharajah' which appeals to her dark humour when at the bottom of the page he is seen waving a cleaver saying 'mutton curry'. Luckily at the end of the story all the sheep return to their quiet life in the hillside munching the grass.
Even after numerous re-readings this book never fails to delight, induce a chuckle and in my case leave me with an ear worm of the theme song from the movie "Those Magnificent Men in their Flying Machines"