This weekend saw the plague of the Rainbow Magic fairy books hit the house. Freya spotted the books on a trip to the library on Friday & instantly grabbed a couple to take home. She cradled them all the way home & they stayed by her side the whole day.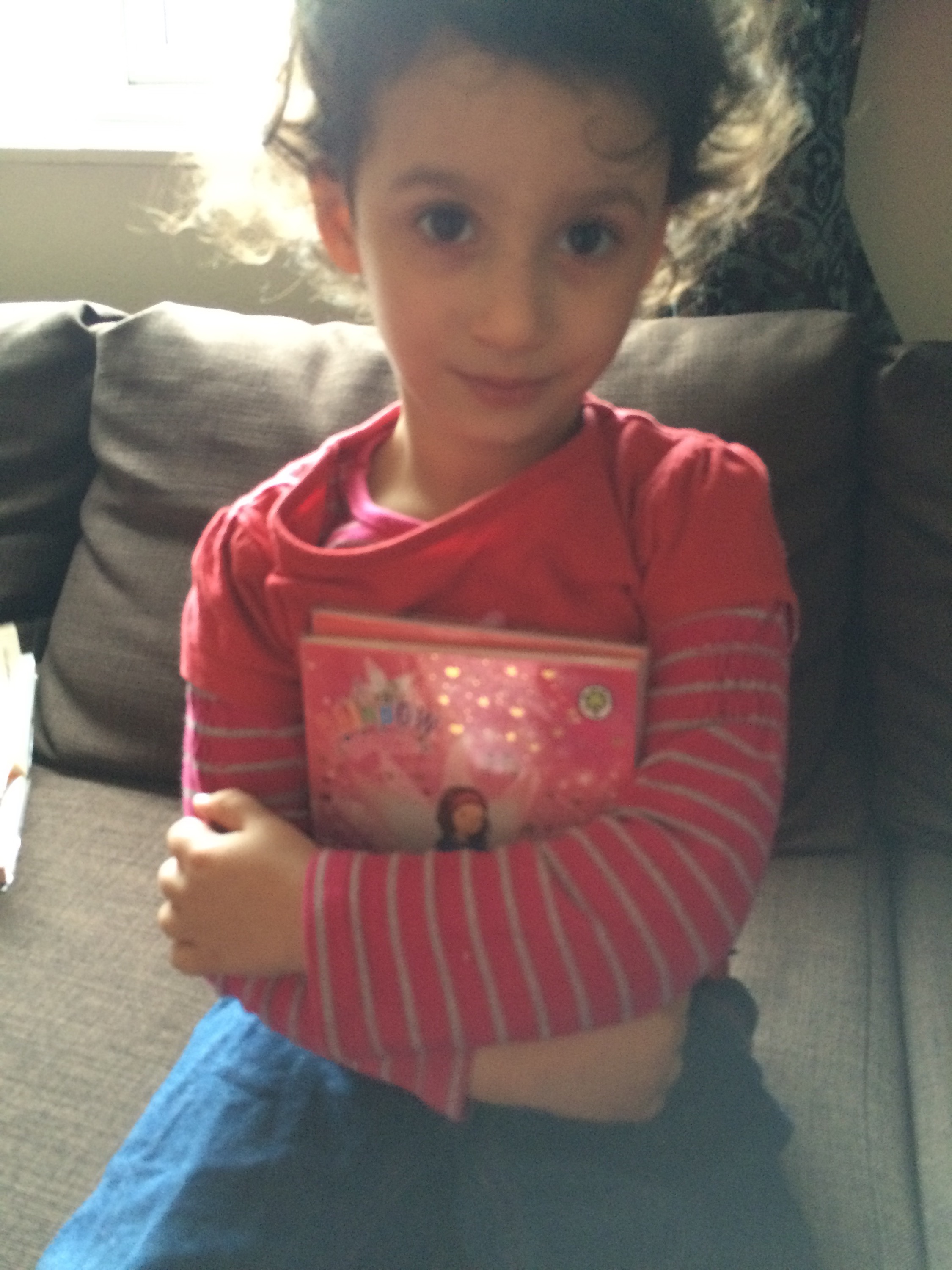 We read her a couple of the books & while I am none to keen on the goblins 'boys' being naughty while the fairies 'girls' being nice (based on the few we've read) and the formulaic nature of the series she is really enjoying them.
So on Saturday we went & borrowed a few more. Bryn keen to join in the craze borrowed a couple to read too.
Both are enjoying the books at the moment & I guess its good to have some variety. I may however have to re-introduce some Pippi Longstocking for some balance & for my sanity.