We wrote this for the Guardian Children's Books Family Reviews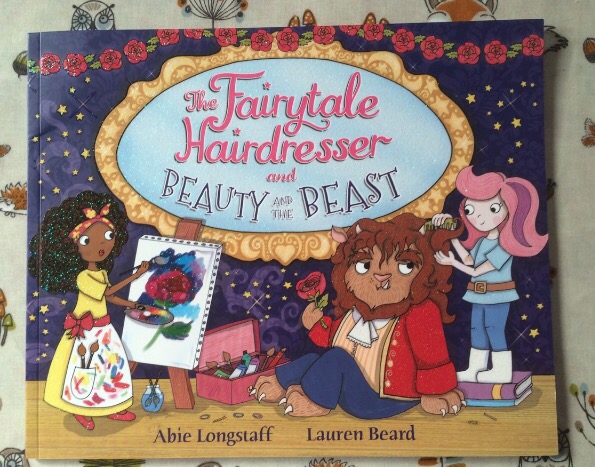 I have to confess that Freya loves the Fairytale Hairdresser series of books. On seeing this latest one, Beauty and the Beast, she squealed with joy and kissed the cover. Her excitement didn't abate as we read the book.
The book stars Kitty Lacey 'the best hairdresser in the land' and is set in a world full of fairytale characters. Having read the others in the series Freya enjoys spotting familiar characters including Snow White and Jack Frost as well as working out characters from other fairytales she knows such as Puss in Boots.
In this retelling of Beauty and the Beast we get to hear more from the Beast with Kitty on hand to offer sensible advice about beauty being on the inside. A bright & clever reworking of this tale with all characters on an equal footing & the all important happy ever after.
A common spread in the books in this series is when Kitty provides a makeover offering a number of alternative looks. We always enjoying looking at the selection & picking our favourites. Often this changes on every read but this time Freya was very taken with the Ziggy Stardust look (as was I).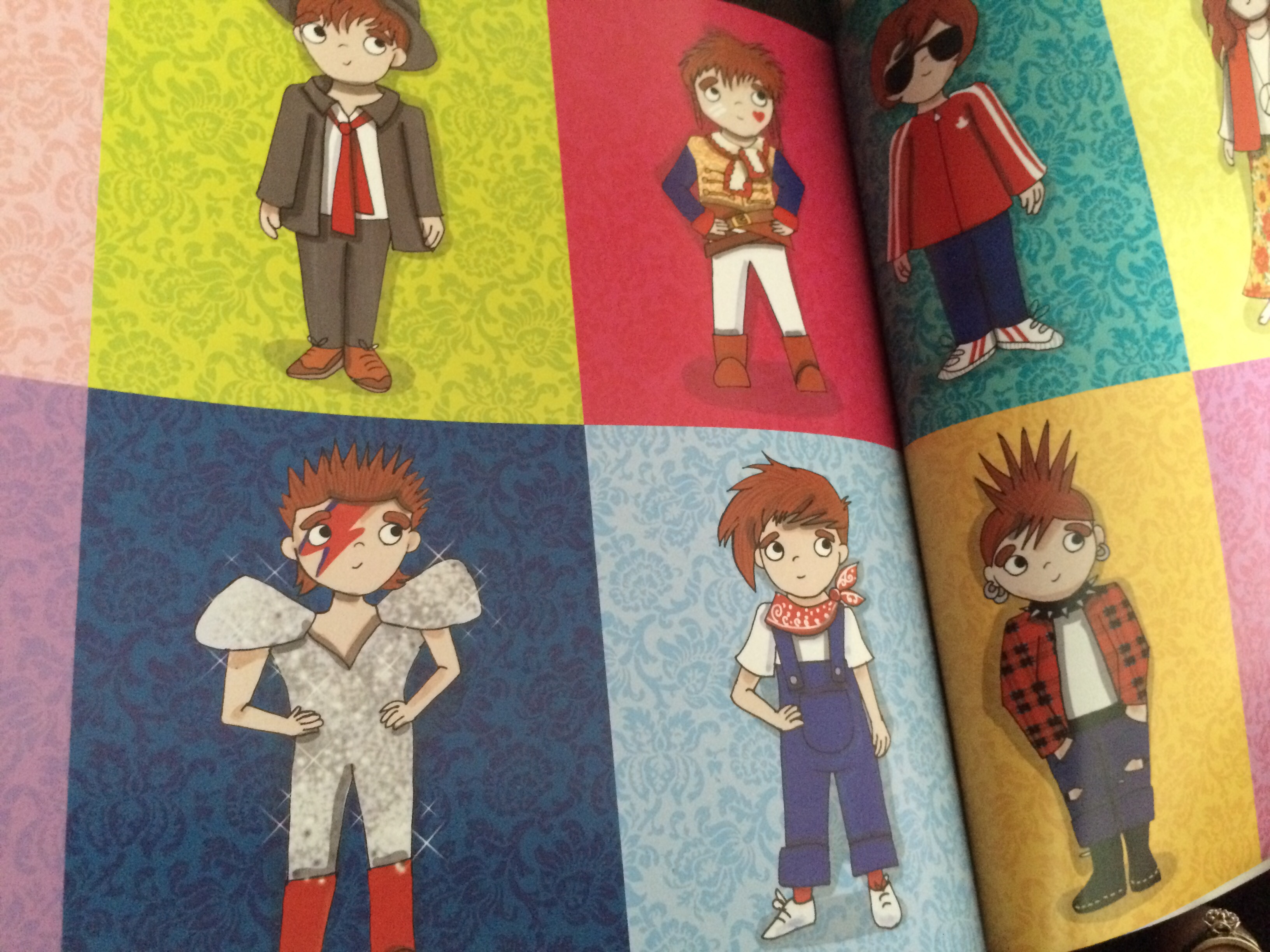 Freya declared that 'I love this book because I like all the different styles Kitty does & think the pictures are very beautiful especially the last page'.
A great addition to this fun series. Freya's enthusiastic joy for these books is contagious, making them a household favourite.