This is a review Bryn & I wrote for the Family Guardian Reviews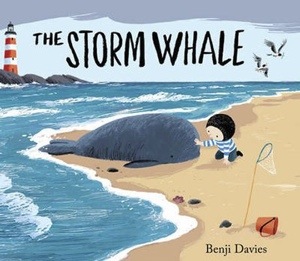 This is an enchanting story about a little boy called Noi. Noi is very lonely until he discovers a small beached whale to care for. Hiding a whale (even a small one) however, proves to be tricky and when the whale is discovered he has a difficult decision to make.
Bryn enjoyed reading this book to himself and then encouraging me to read it because he thought it was 'lovely'. He found it easy to read as it's a short story with little text, but the illustrations provided lots of detail to study. We both loved the illustrations which conveyed the warmth and tenderness of the story beautifully.
We really enjoyed this story, leaving us with a warm glow, it's a true beauty