We wrote this for the Guardian Children's Books Family Reviews
Doodle Girl by Suzanne Smith, Lindsay Taylor, illustrated by Marnie Maurri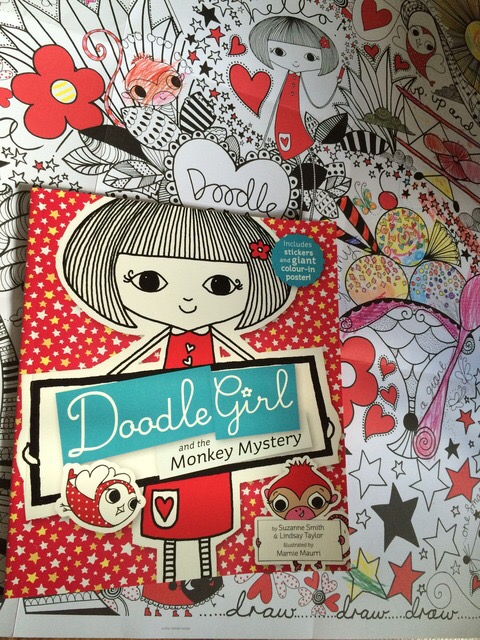 This is a lovely fun book about Doodle Girl who lives in a magic sketchbook and has a very handy magic pencil, when she whispers "Draw, draw, draw" the adventure begins. Starting with just a triangle Doodle Girl conjures up an aeroplane. She soon finds herself in the jungle, with her incredibly cute pals, and gets to put her drawing skills into action.
Freya & I enjoyed this book. Freya loved the story especially the imaginative way Doodle Girl rescues the monkey.
While reading the book we were reminded of the 'shape game' we like to play where we draw shapes & turn them into pictures. Inspired by the story Freya was keen to get her pencils out, luckily the book came with a special bonus – stickers & a giant colour-in poster. While colouring the poster Freya liked looking back at the pages of the book and spotting the different characters.
A beautifully creative book which makes us reach for the pencil case after every read.