Here are the kids top reads for the month of February all scoring 4 or 5 stars. This month they got to read part 8 of a long running favourite graphic novel series and plenty of exciting stories.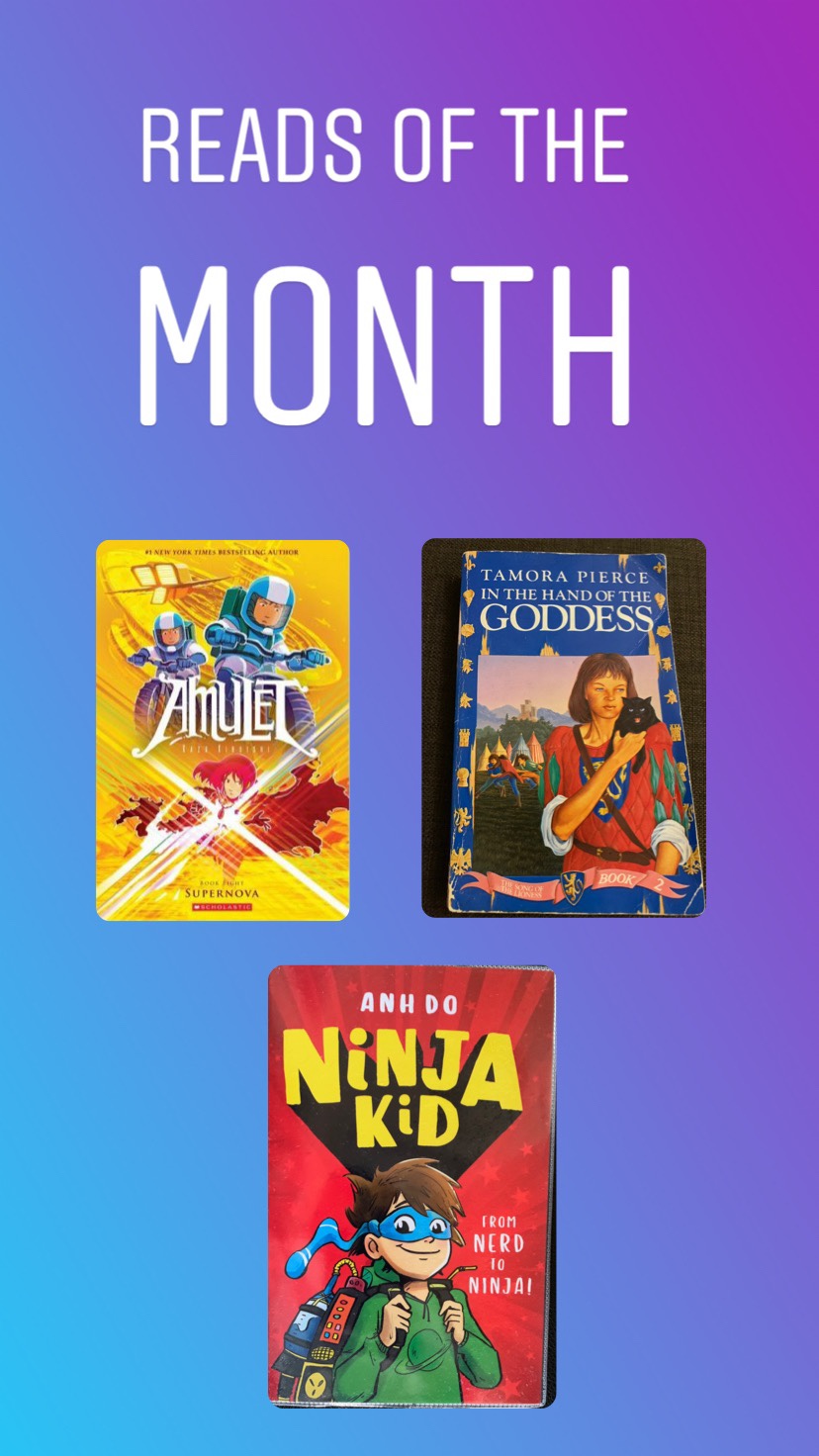 Supernova by Kazu Kibuishi (Amulet Series Book 8) – a comic series full of adventure & twists & turns.
In The Hands of the Goddess by Tamora Pierce (Alanna Series Book 2) – is exciting to see what happens next to Alanna & in this book she meets a magical cat.
Ninja Kid: From Nerd to Ninja by Anh Do and Jeremy Ley – a funny book with a silly grandma who makes amazing inventions.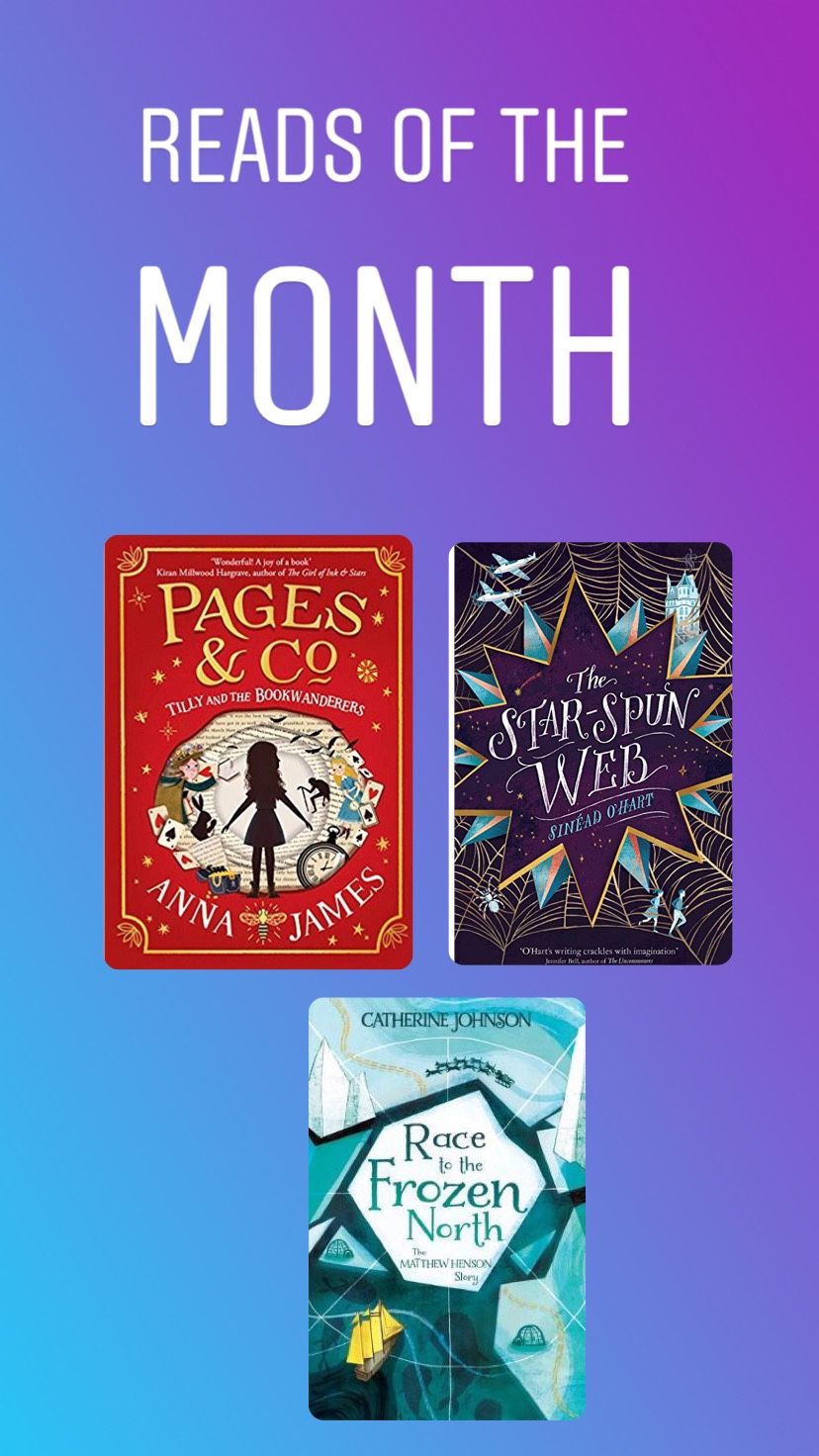 Pages & Co: Tilly & the Bookwanderers by Anna James – an exciting book with great literary recommendations
The Starspun Web by Sinead O'Hart – a super good science fiction book involving quantum dimensions.
Race to the Frozen North by Catherine Johnson illustrated by Katie Hickey – history that everyone should know about, the story about the first man to the North Pole, Matthew Henson forgotten about because of the colour of his skin.