Here are the kids top reads for the month of March all scoring 4 or 5 stars.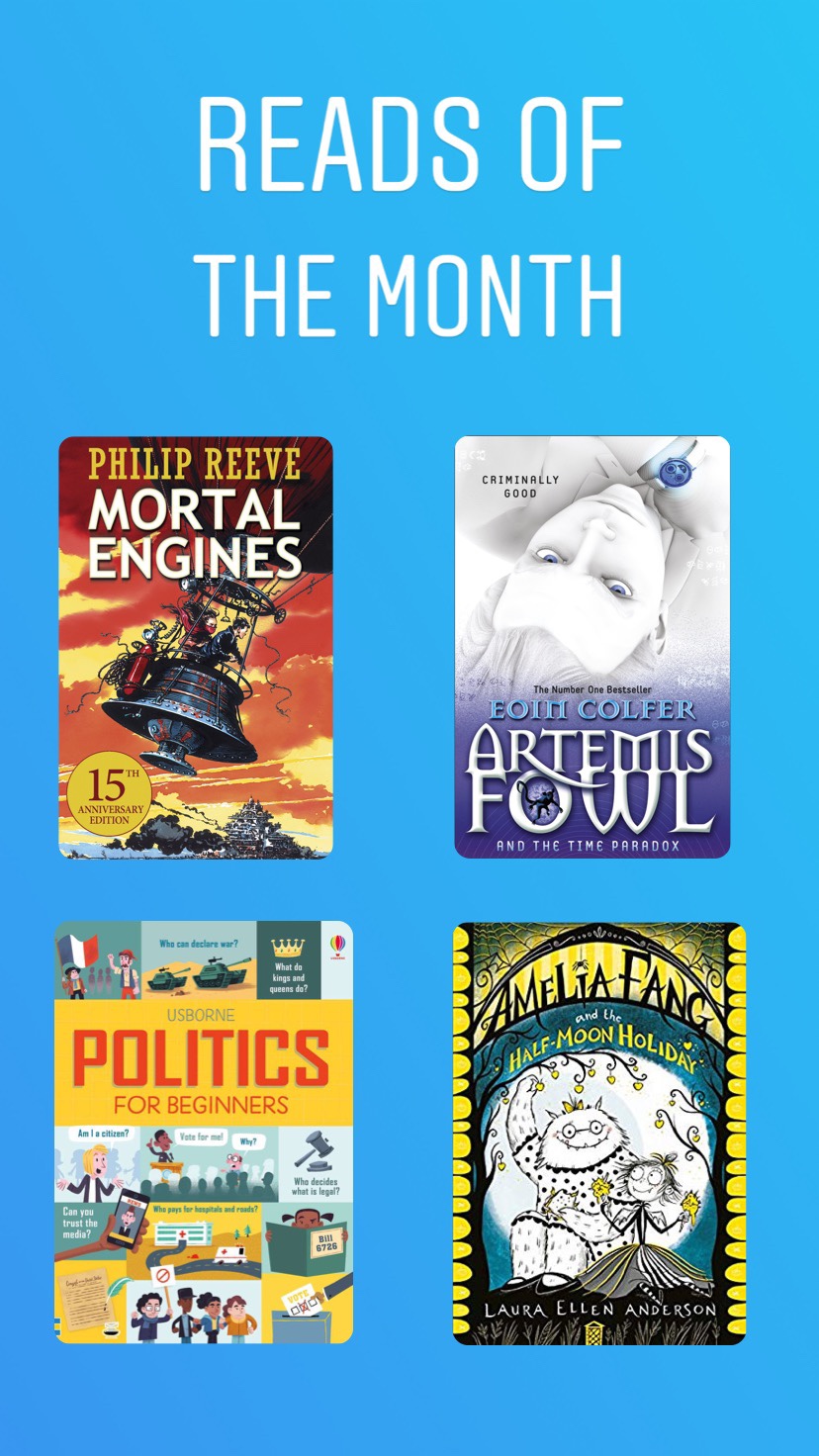 Mortal Engines by Philip Reeve – a thrilling adventure that keeps you hooked at every word but beware the sad ending
Artemis Fowl and the Time Paradox by Eoin Colfer
Politics for Beginners by Alex Frith, Rosie Hore, Louie Stowell and Kellan Stover
Amelia Fang & the Half-Moon Holiday by Lauren Ellen Anderson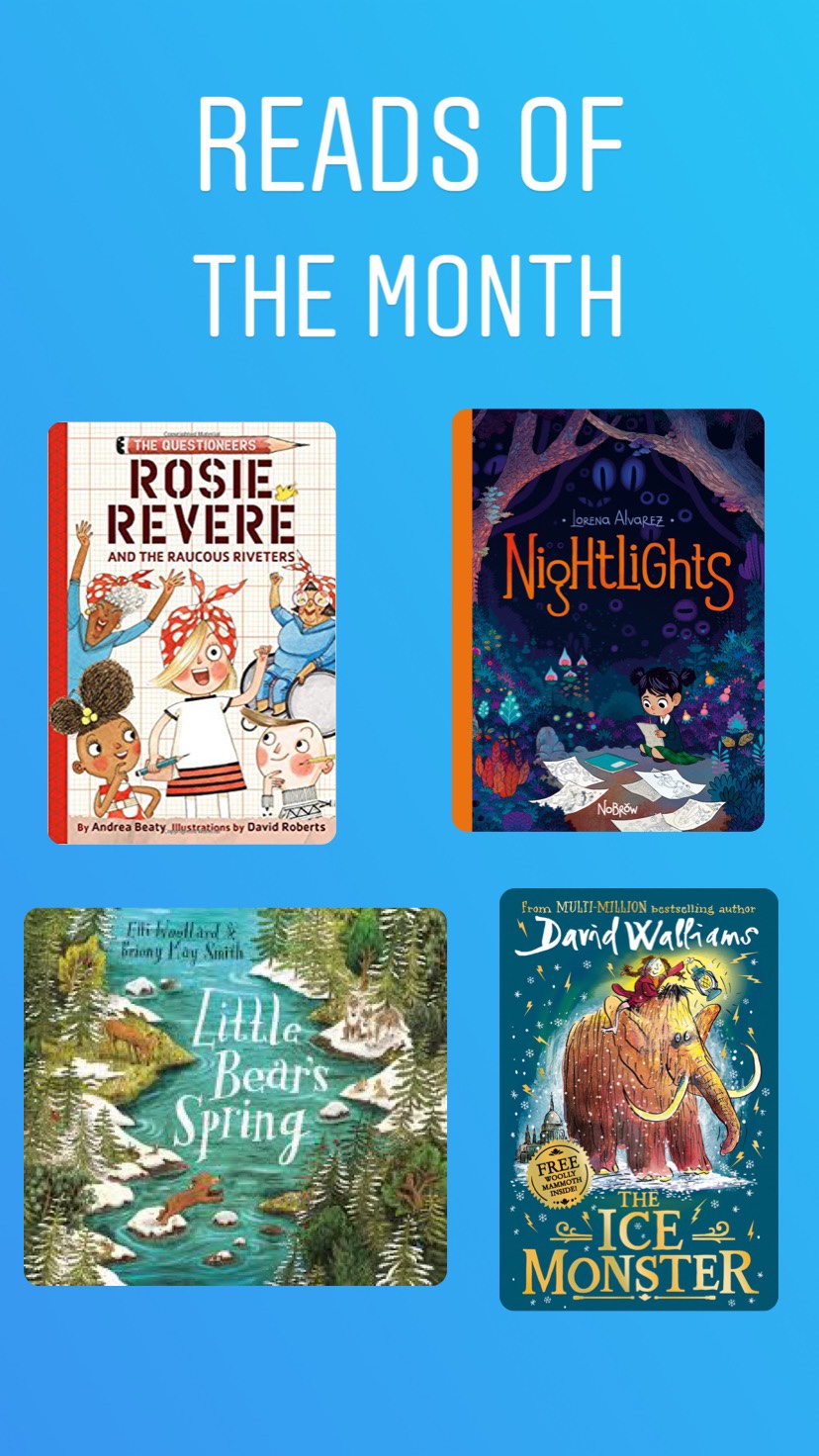 Rosie Revere & the Raucous Riveteers by Andrea Beaty and David Roberts – an entertaining funny book all about never giving up even if things are going wrong.
Nightlights by Lorena Alvarez Gomez – has such amazing pictures and colours.
Little Bears Spring by Elli Woollard and Briony May Smith – I like it because when things seemed terrible there was light and the pictures are beautiful.
The Ice Monster by David Walliams and Tony Ross – is very funny & made me laugh out loud.