Here are the kids top reads for the month of May all scoring 4 or 5 stars.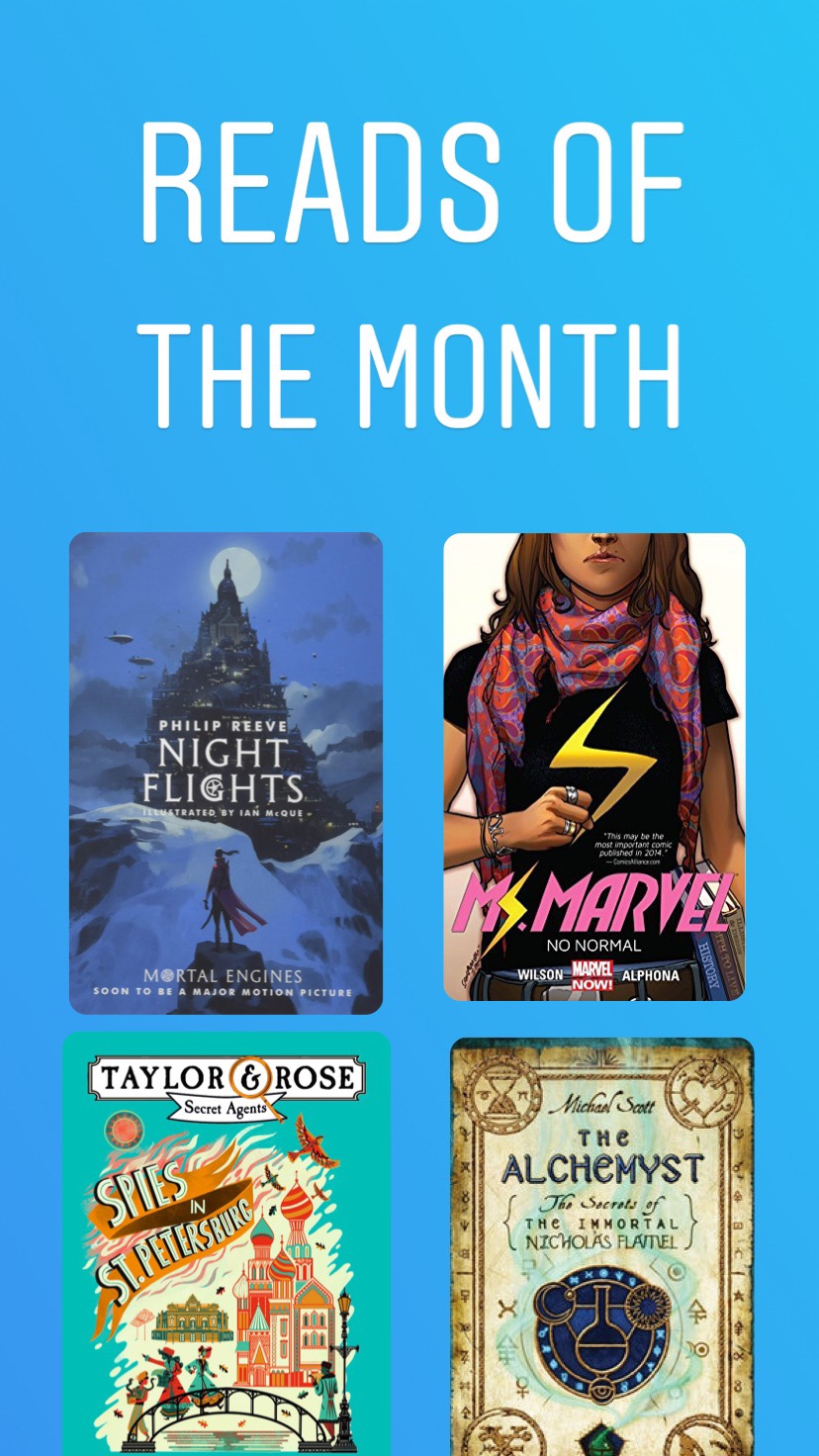 Night Flights by Philip Reeve illustrated by Ian McQue – fabulous stories linking the books in the series beautifully
Ms Marvel (x4) – humorous witty comic full of adventure
Spies in St Petersburg by Katherine Woodfine illustrated by Karl James Mountford – as good as book 1, the perfect spy story
The Alchemyst by Michael Scott – great adventure full of magic & fantasy, want to read the next is the series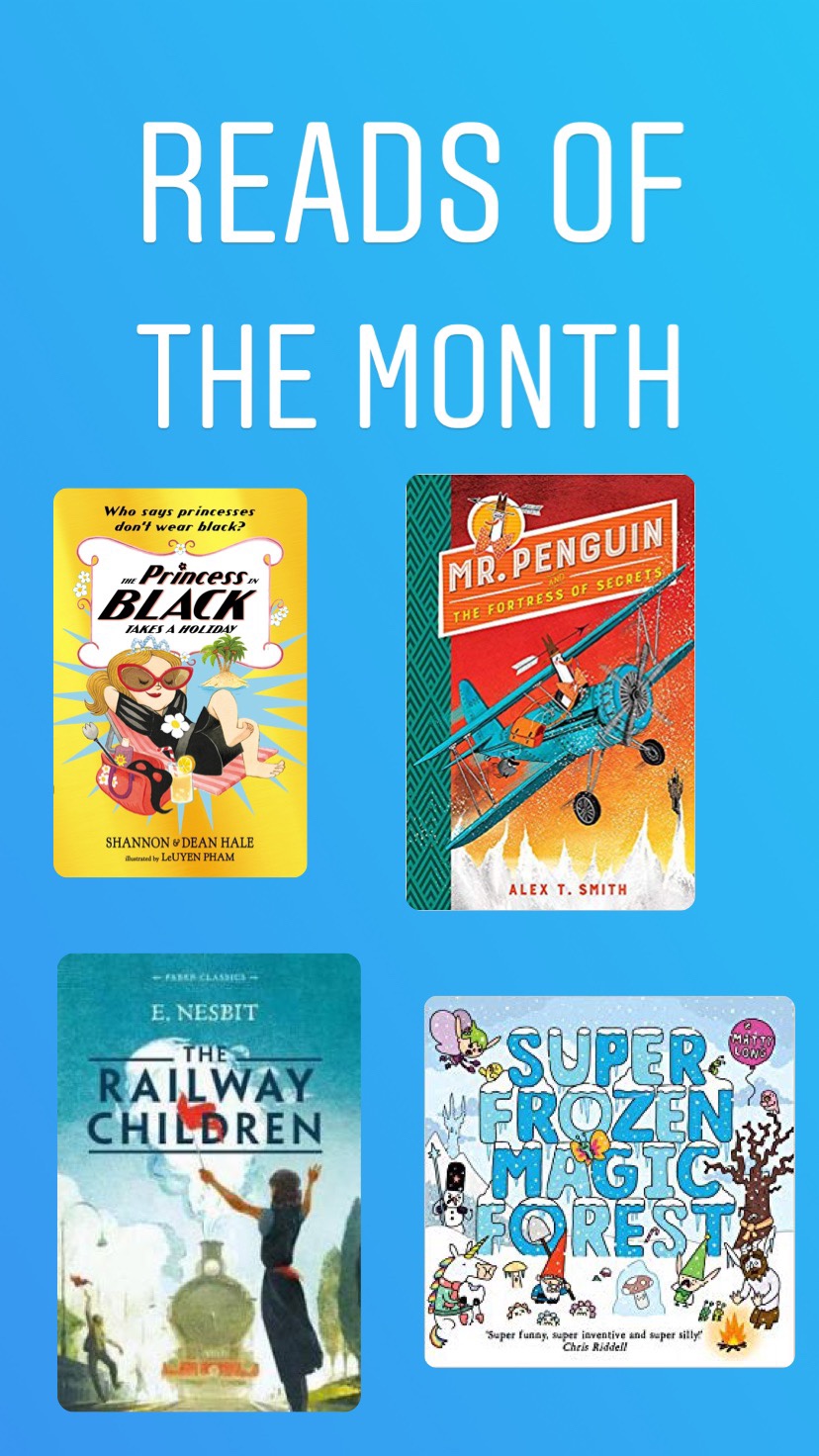 Princess in Black: Takes a Holiday by Shannon & Dale Hale illustrated by LeUyen Pham- I liked seeing the see the Goat Avenger working with Princess in Black
Mr Penguin & the Fortress of Secrets by Alex T Smith – loved it especially the big chase. I was awestruck by the pictures
Railway Children by E Nesbit – you never knew where the story would take you
Super Magic Frozen Forest by Matty Long- lots of funny things to look out for in the pictures.