OpenAIRE is a European funded project … 38 partners
Want to link project data (in institution, CRIS) to publications resulting from those projects. Data sources – Institutional Repositories – using OpenDOAR as authority on this.
Various areas needed vocabularies – some very specific like 'FP7 Area' some quite general like 'Author' (of paper)
Various issues capturing research output from different domains:
Difference responsibilities and tasks
Different metadata formats
Different exchange interfaces and protocols
Different levels of granularity
In the CRIS domain:
Covers research process
run by admin depts
broader view on research info
diverse data models – e.g. CERIF(-like) models; DDF-MXD, METIS, PURE – and some internal formats
In OAR domain:
Covers research publications
Uses Dublin Core
…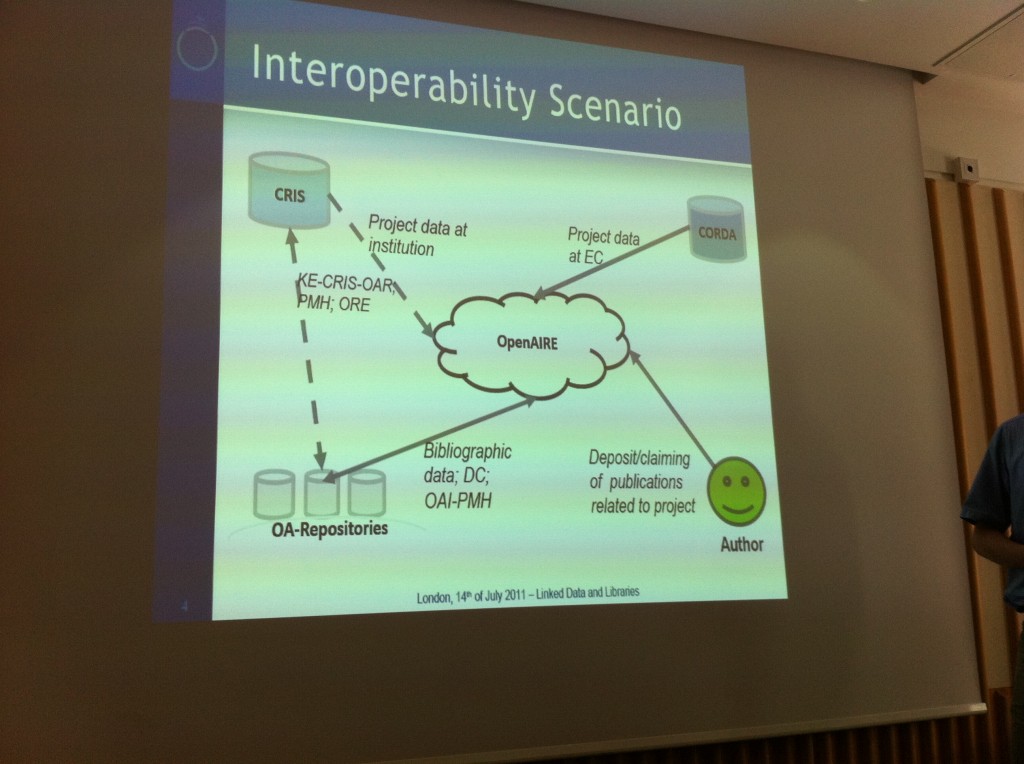 Working group within the 'quadrolateral Knowledge Exchange-Initiative' (involving SURF, JISC, DFG, DEFF) – aiming to increase interoperability between CRIS and OAR domains – want to define a lightweight metadata exchange format.
…. sorry – suffering my usual post lunch dip and distraction – didn't get half of what I could have here 🙁