Bryn received a top secret package a few weeks ago, inside was a treasure trove of stickers, poster & a stunning looking book, Operation Alphabet. "It's the singing letters" Bryn shouted, as having read many reviews of this books I had already introduced him to the marvellous Ministry of Letters website & this fabulous video.
Like the website the book is wonderfully theatrical and part of the enjoyment in reading it has been the sense of drama & fun leading up to the story. It is an exhilarating read with action, adventure & a few quirky turns of phrase that had us both laughing aloud.
Operation Alphabet is the tale of a boy who has the 'ALPHABET-A-HEEBIEGEEBIES', Luckily help is at hand from the Special Alphabet Service.
Bryn especially likes the part where the Ministry of Letters are first introduced, as you peek into the Post Box. He was also keen to tell me he suspected Charlie Foxtrot was named that because of the colour of his hair, another code name perhaps! I really love the retro illustrative style which complements the dynamic atmosphere of the story.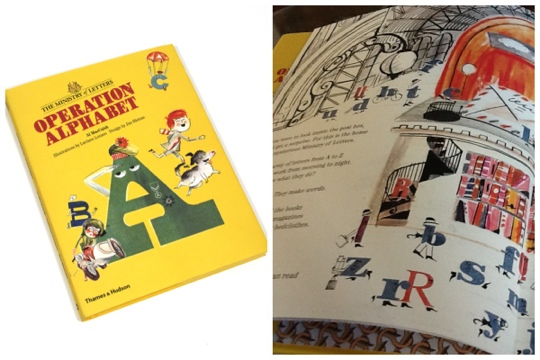 Bryn has been learning the alphabet including phonics for a few months and it's nice to have another perspective. The personification of the letters bring character & charm to the alphabet, although I have yet to see him follow Charlie's footsteps & introduce 'incredible hats & parachutes' when writing letters.
The website, blog & upcoming app have also helped this book become more of an experience rather than just a story. Operation Alphabet is a definite hit in our house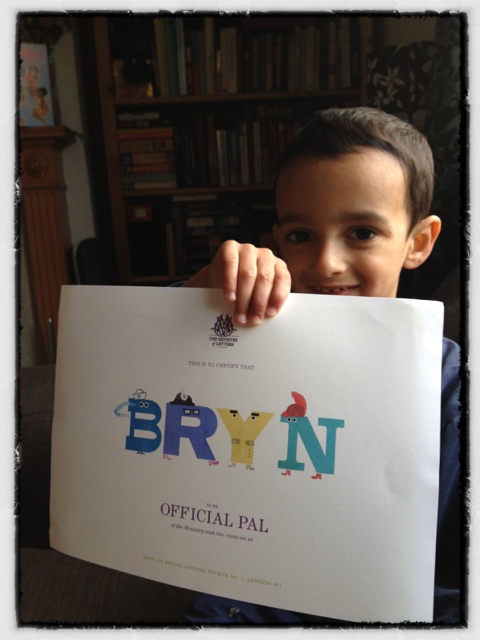 Disclosure: We received our copy of 'Operation Alphabet' from the publisher for review. Our opinions are our own.