We wrote this for the Guardian Children's Books Family Reviews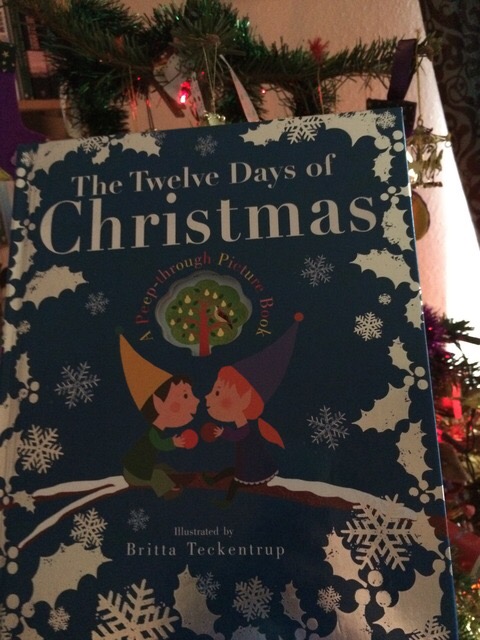 This book is often referred to as '5 gold rings' being the line everyone enjoys belting out when singing 'The Twelve Days of Christmas'.
It is a beautifully produced book, with its shiny cover, brightly coloured illustrations & cut outs. I particularly liked the illustrations of the little boy & girl guiding you through the carol.
Bryn really appreciated the different elements of the Twelve Days of Christmas peeking through the cut outs as you turn the pages, allowing him to sing his way through the book without having to flick back to pages to remember whether it was 'swans swimming' or 'lords leaping'.