We have begun the new year continuing to read christmas stories. Freya's firm favourites include two Shirley Hughes stories, Alfie's Christmas (our review) & Angel Mae. Like Alfie's Christmas Angel Mae is filled with the familiar, the added bonus is singing along to Away in a Manager.
Another favourite is the Fairy Tale Hairdresser & Father Christmas by Abie Longstaff & Lauren Beard.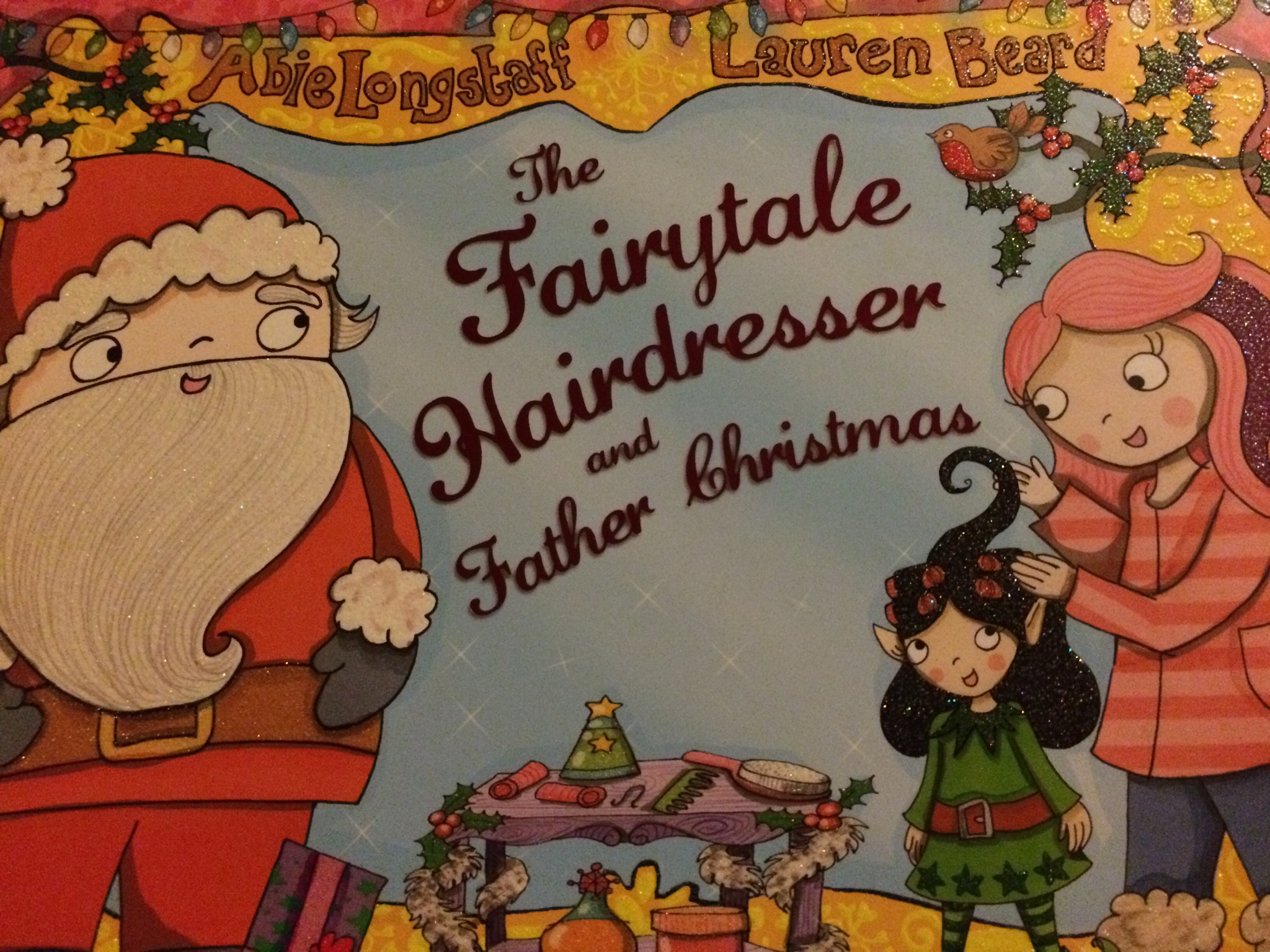 We discovered these books having won a copy of Fairy Tale Hairdresser & Snow White from the publisher. I had been wary about this series owing to all the pink & glitter, but reading this blog post over on Playing By The Book – Do you avoid "Pink" books? – made me keen to try them and they have proved to be a big hit.
I found the books fun to read & liked spotting restyled fairy tale characters in the pictures. I was particularly impressed to see a sari wearing indian fairy in the story with Sleeping Beauty (yes we are steadily collecting the whole series)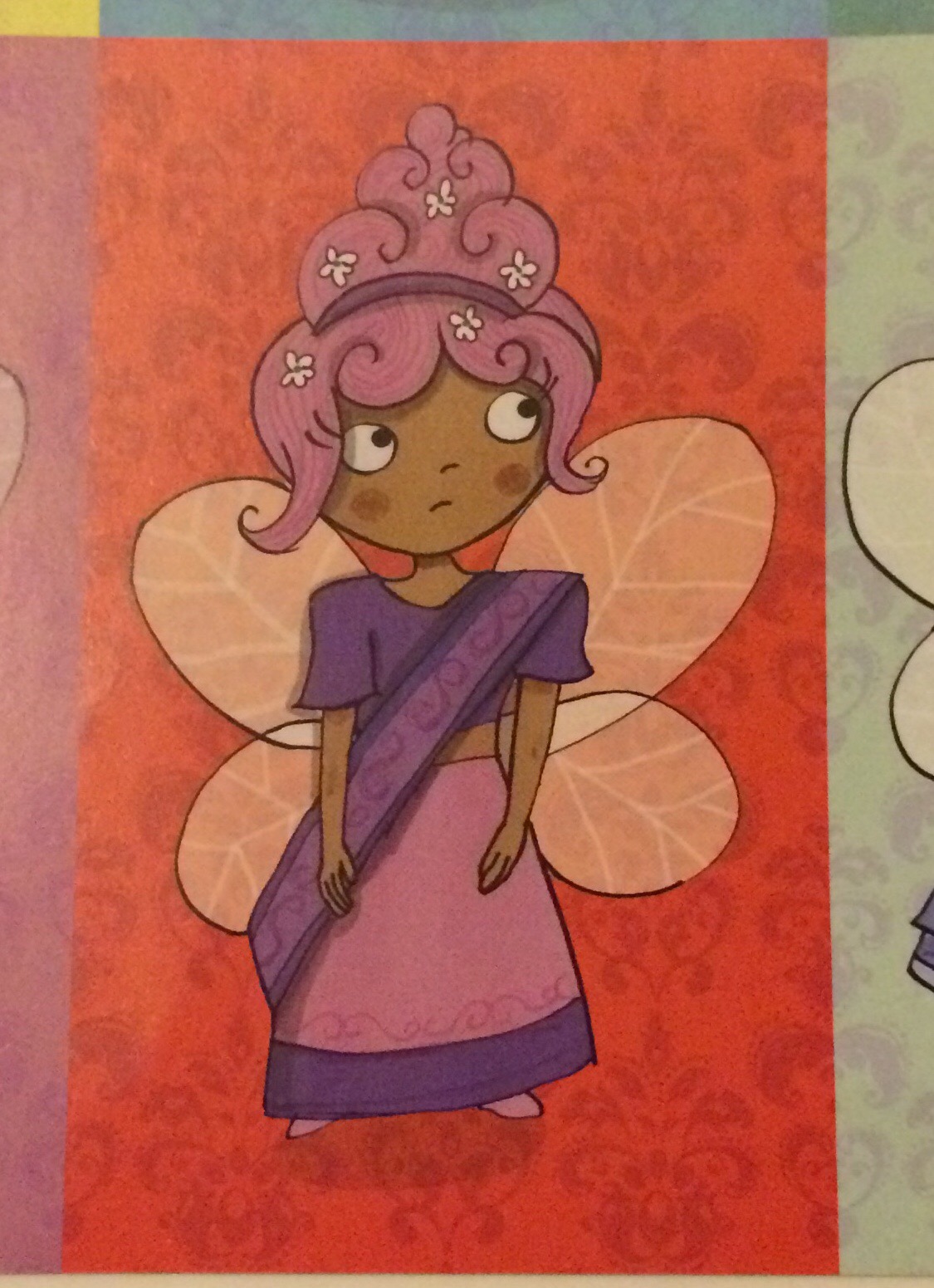 As with the other books Kittie the true heroine of the stories displays her kindness, bravery and intelligence in coming to the rescue when the Snow Queen steals the christmas presents. With Father Christmas, elves, reindeers & even Jack Frost there are plenty of familiar festive characters to add sparkle & christmas magic.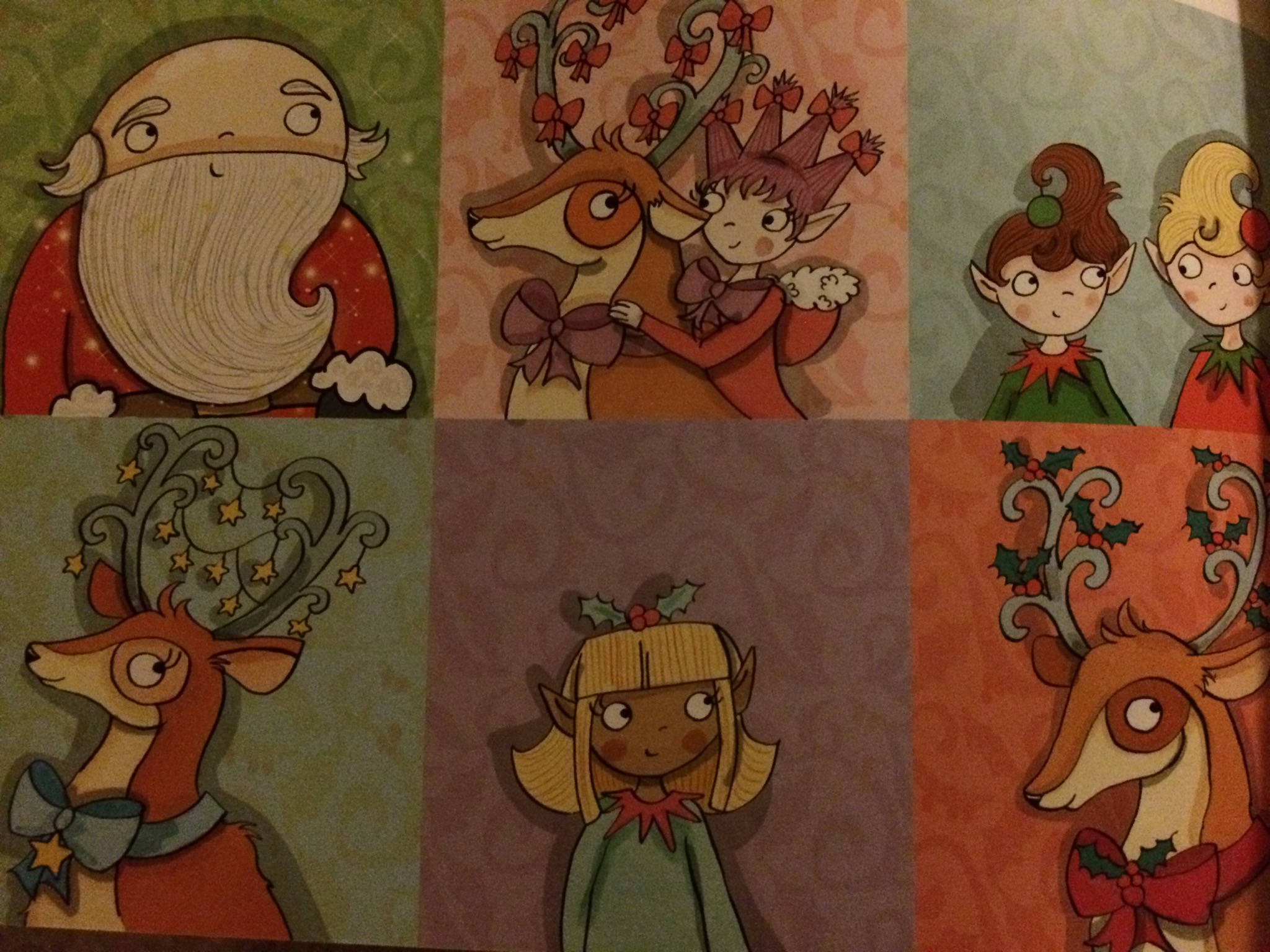 Whenever I read this story Freya is keen to join in and insists we take turns reading each double spread. Previously she has read short stories such as Pip and Posy out loud, using the pictures to tell me whats happening. With this story she is memorising the text & keen to get it all right.
– Freya telling part of the story.