Bryn and I have been reading Lucky Wish Mouse Starting School and were fortunate enough to pose a few questions to its talented author and illustrator Clara Vulliamy, our review of this fab book is at the end of this post.
We discovered Clara's books last year & we are very glad we did.
Bryn: Is one of the Tinies called Freya?
I would like the tiniest Tiny to be called Freya! In real life she would be a bit too small to go to school, but when I was writing the story I didn't want to leave her at home…
She does look a bit tired by the end of the day, though – in fact here she is falling asleep during story time!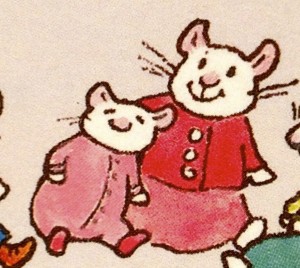 Bryn: Which is your favourite tiny?
I love them all – but the twins are extra funny, always getting up to something silly, so I think they are my favourite.
Bryn: When I grow up one day I'll be an illustrator the next day a palaeontologist, do you like dinosaurs?
What an interesting life you will have! I really like the idea of doing TWO brilliant things, and maybe you could illustrate books about dinosaurs too?
Dinosaurs are amazing but quite frightening, especially velociraptors. I'm glad they are extinct, or I would be afraid to leave the house EVER.
What was the inspiration for the teapot house?
My daughter had a teapot dolls' house (I blogged about it a while ago) without meaning to I must have adapted the idea. As the Tinies live on Sugar Lump Lane, it seemed the perfect thing!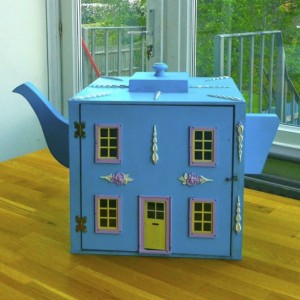 We loved all the tiny details in this book, what is so appealing about miniatures?
Thank you, I'm so glad you enjoyed them! I'm a great believer in illustrations to be savoured and studied, and I've always loved the teeny tiny details: they hold a special kind of imaginative magic for children – and for me too.
What headlines would appear in the Teapot Times?
There's been lots of coverage of the new Dolly Mixture seating area at the playground. Also, as a fairly liberal and progressive newspaper it's supporting the legalise (tea)pot campaign.
Starting school has been a theme to a few of your books, what's appealing about that stage?
I just keep coming back to it… for me that's one of the very best things about picture books, as a sideways look at some of life's big events. They have HUGE courage, these school-starters, and I admire them very much for it – as well as the people cheering them on from their Home Team!
We've enjoyed the crafty inspirations on your blog & the Martha Bunny club – do you feel it's important to encourage the extension of stories beyond the pages of a book?
I'm thrilled at the thought of my books leading to arty-crafty activities for my young readers, so I just share the sorts of things I like to make and do myself. After all, the next generation of illustrators is out there somewhere!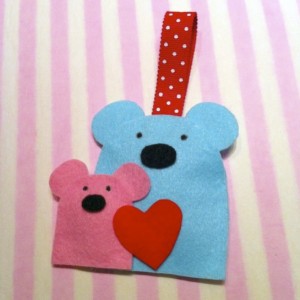 You've written about your work process on you blog & created some fabulous mini books with Zoe over at Play by the Book, what are you 3 top tips for budding storytellers & illustrators?
1. Keep a notebook to hand at all times – to jot down ideas, things you see and hear…
2. Don't worry about being original, because it's all been done before – but not by you, that's the main thing.
3. Above all write and draw to please yourself.
What sweet treats are currently taking residence on your cakes stand & are any providing inspiration for your new projects?
This week, for the book I am doing with my Mum called Dixie O'Day, I have been drawing ice cream sundaes in a 1950's diner. I feel I must research this EXTENSIVELY.
Our review – Lucky Wish Mouse Starting School is bursting with beautiful joyous colours and cute little mice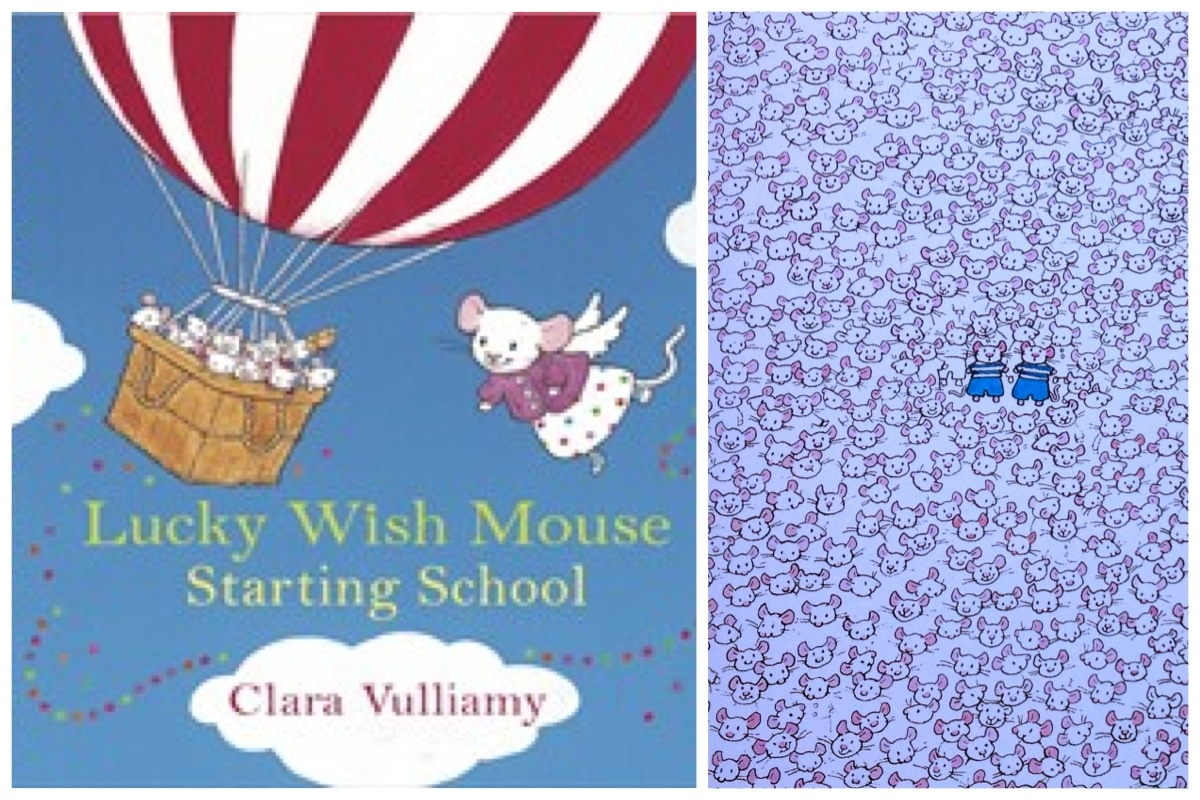 Bryn & I read this the week before he started school and alongside the humour there was also the chance to explore a few common worries. The picture of 2 tinies amongst a sea of mice gave a real sense of perspective of how daunting this big step of starting school is while the opportunity to read aloud some of their worries, "we will get lost" "we wont know what to do", was the perfect excuse to explore them further with Bryn.
Bryn loved the idea of the teapot house & was very excited about the ballon ride to school, I have to confess our walk to school was a little bit of a disappointment after that.
Throughout the book there was plenty of opportunity in this miniature world for spotting & then marvelling at the use of a pencil as a sign post or a tape dispenser as a slide. I particularly enjoyed the spread showing 10 tiny pencil cases, 10 apples and 10 school bags as it was fun choosing favourites. (mine was the one with the mouse face)
We've read this book a few times since Bryn started school & now like to spot similarities between his classroom & the tinies', if only they too had giant balls of wool.