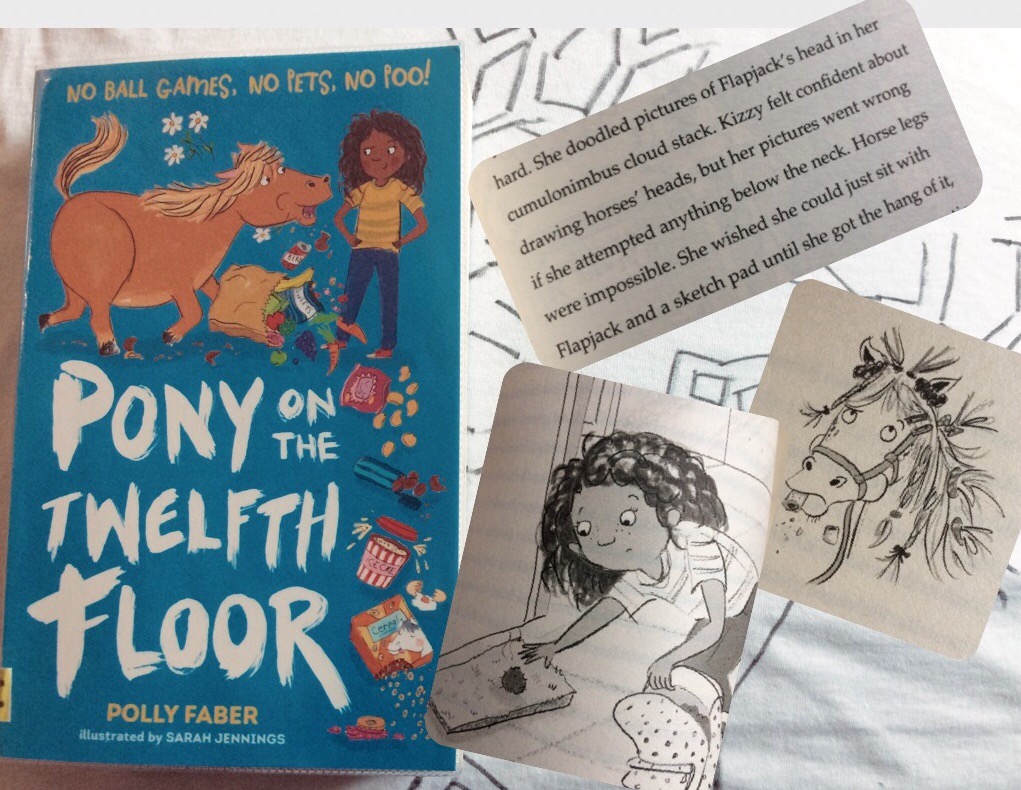 This week we have been reading Pony on the Twelfth Floor by Polly Faber illustrated by Sarah zjennings
This is a story about a girl called Kizzy who's dreams come true when she discovers a pony in her local supermarket. Looking after a pony when you live in a tower block without your mum finding out is however not without its problems.
We were not pony mad when we started the book but by the end Kizzys unwavering love of all things horses & her dedication to caring for Flapjack completely won us over.
Kizzys schemes to keep flapjack & fulfil her dreams of learning to ride kept us completely hooked & often in fits of giggles, anything relating to horse poo were a particular favourite with daughter (luckily this featured a lot)
This funny read with its tremendous heart depicts the power of friendship & community in helping realising your dreams. (Another key message is drawing horses takes lots of practise)