Here's the perfect solution to summer moans of 'I am bored', two recently released chapter books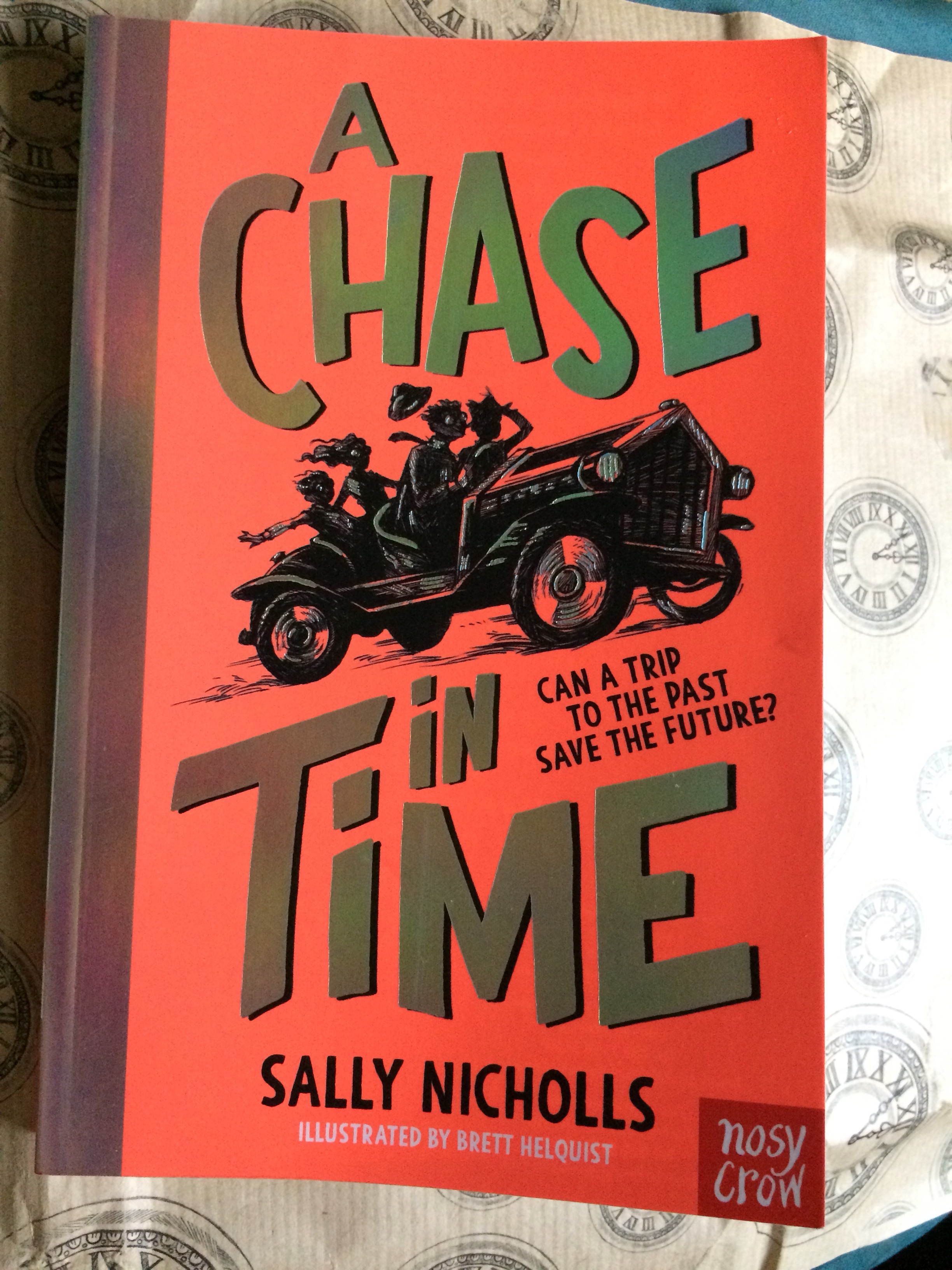 A Chase In Time by Sally Nicholls & illustrated by Brett Helquist is the first in a new timeslip adventure series. The story is about Alex & his sister Ruby who, while staying at their Aunts house, are pulled through a mirror back to 1912. Luckily they are befriended by Dora & Henry and it isnt long before the four children fall headlong into a mystery that needs solving & criminals that need catching.
This is a fast paced exciting quick read with heaps of action & plenty of historical detail. Finding themselves in Edwardian times Alex & Ruby are continually amazed at how things have changed and are often comparing modern life with the past which I thought was a great way of bringing history to life.
I also liked the way the story while set in the past had ties to the present. Alex & Ruby were not only fortunate enough to meet their ancestors but in helping them they also get to help themselves making for a fulfilling read.
Packed with adventure, including a gripping car chase, and a great cast of children & adults there is plenty to enjoy in this book.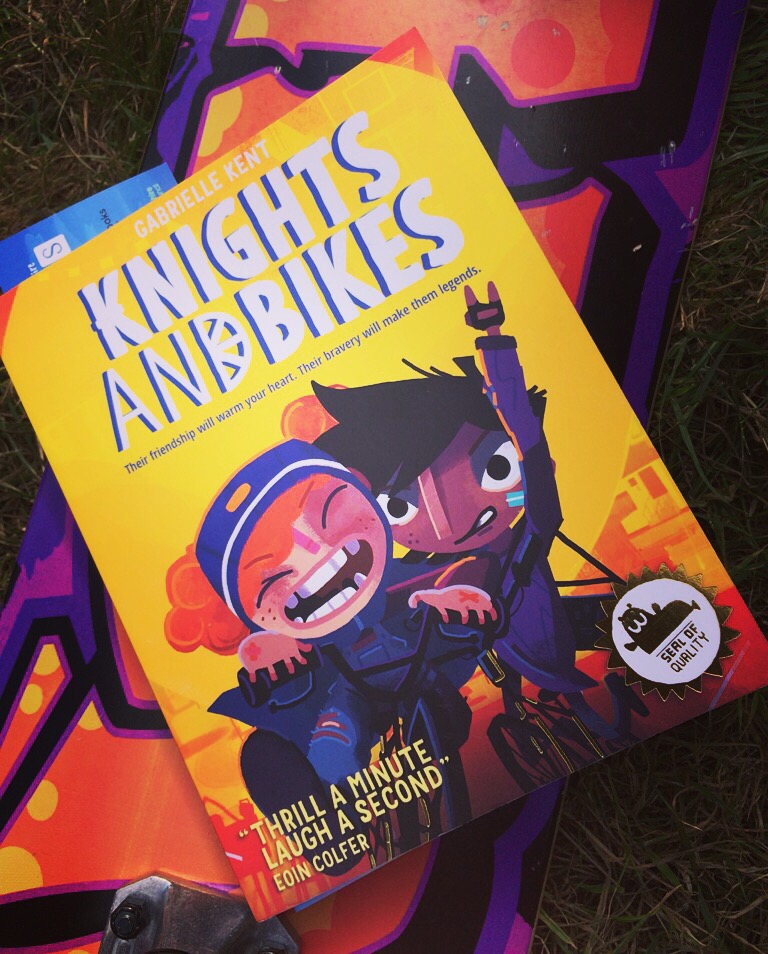 In Knights & Bikes, by Gabriella Kent illustrated by Rex Crowle & Luke Newell, we head off to the Island of Penfurzy for more adventure although this time with a touch of the fantastical & strange (but in a good way).
This book is based on an upcoming video game, of the same name, and now having met the main protagonists Demelza & Nessa am in no doubt that whatever the format these two rule.
This was another excellent & exciting read with a budding new friendship, a goose called Captain Honkers, a town full of eccentrics & a knight worthy quest. Daughter was keen on wanting to read more adventure stories and this more than fitted the bill.
Demelza & Nessa are on a quest to uncover the mysteries of the Penfurzy Knights which leads them to perilous situations & dangerous obstacles to overcome. They are determined to find the treasure and save the day.
There is much to celebrate in the book especially the two heroines whose courage & loyalty drive the story as they battle with diggers, statues & even a castle. Their tendency to dive in regardless of the danger or risk is why I am in no doubt that these are the role models that my daughter has been waiting for.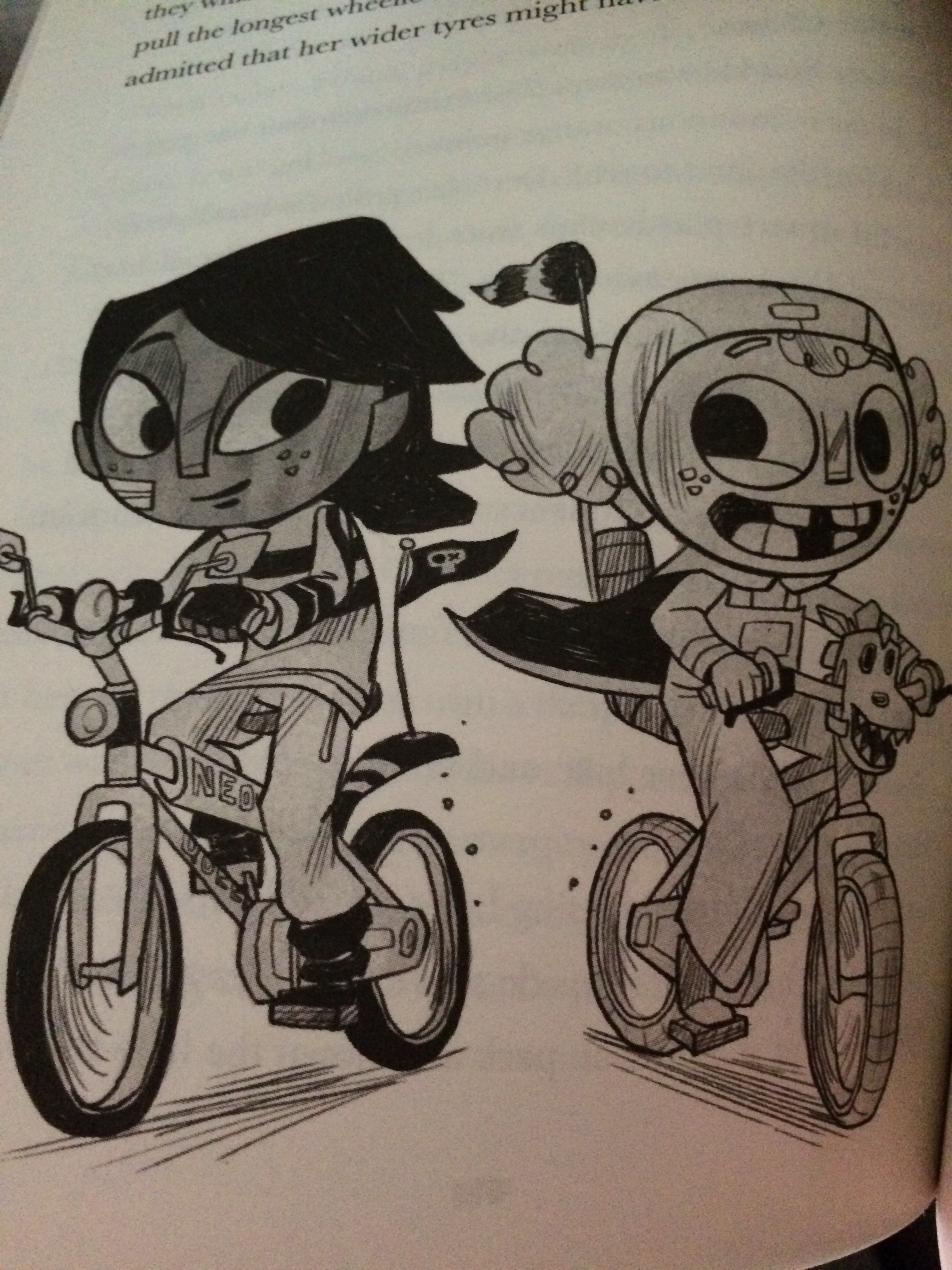 For me part of the fun of the book was in the quirky setting & in spotting 80s pop culture references.
This is the perfect summer read for when the children are taking a break from their own amazing madcap adventures and the good news is it looks like there is more to come!