A couple of picture books that have had the kids rolling on the floor with laughter.Oi Duck-Billed Platypus by Kes Gray & Jim Field.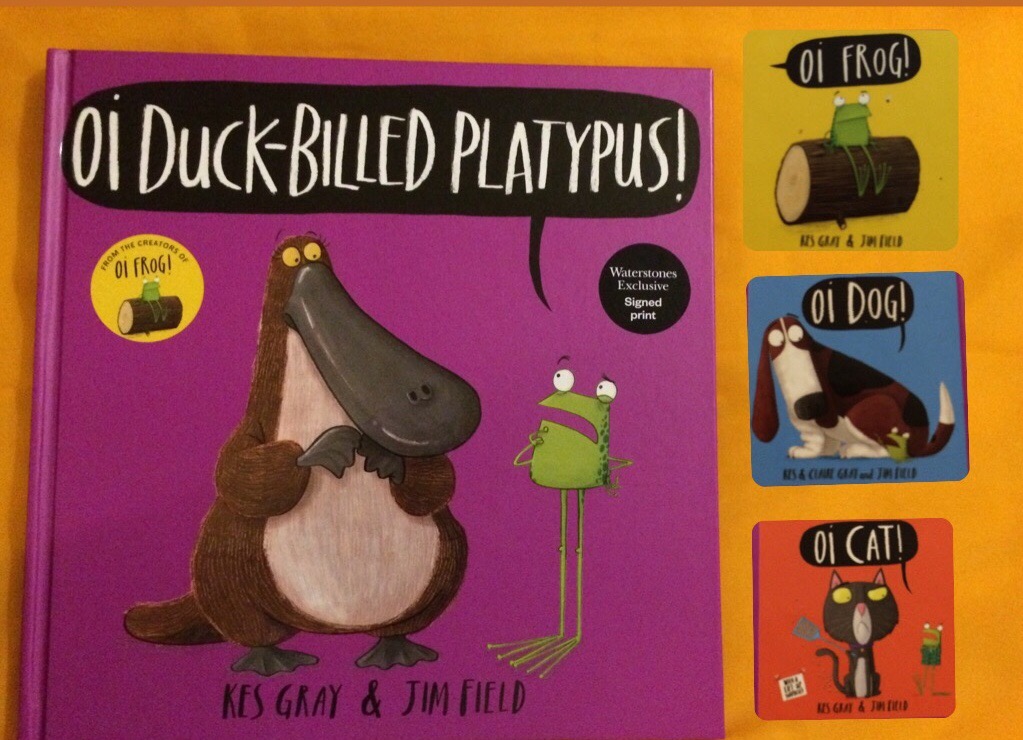 Cat, dog & frog are back for a fourth book and this time they face a 'crowd of animals with impossible-to-rhyme-with names'. The only solution is to rhyme with their first names.
Glorious brightly coloured pages of animals sitting on the absurd & wonderful rhymes to wrap your tongue around, comedy gold.
Going on a volcanco by Andy Stanton and Miguel Ordóñez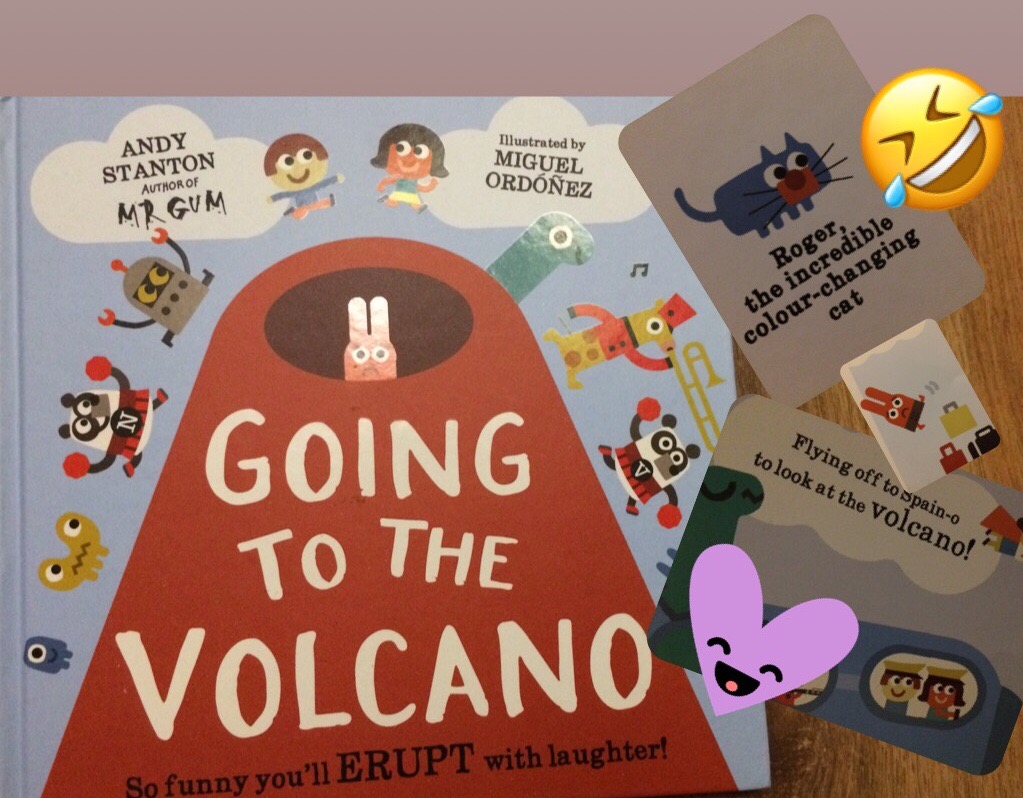 This book does what it says on the cover 'So funny you'll ERUPT with laughter' and no matter how many times we read it (quiet a lot) it does not fail at making the kids laugh out loud.
A simple tale of Dwayne & Jane-o, going to the volcano told in repetitive rhyming couplets. Adding an -o to the end of words triggered endless chuckles, as did the funny characters including 'Roger the incredible colour-changing cat'.
The perfect silly read.