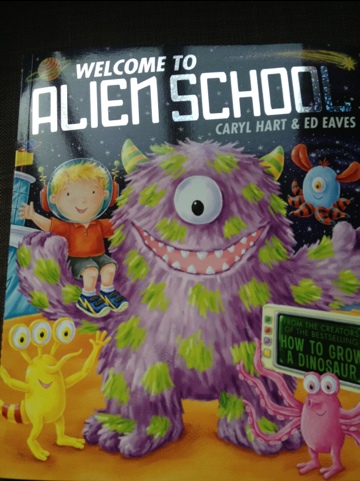 Albie is back in another fabulously imaginative story. In 'Welcome to Alien School' Albie finds himself being rocketed to outer space for a school day unlike any other day.
This is an enjoyable read making us laugh out loud and wishing we too had paints that made pictures come alive. The real charm of this story for me however is how, like the other Albie books, it provides Bryn with lots of scope of weaving the story into his play.
Albie has crept into our affections, whether out shopping & spotting artic monkeys in the chiller cabinet (a la Supermarket Zoo) or dodging rockets from the firework seeds Bryn planted in his hair (a la How to Grow a Dinosaur) I am looking forward to seeing what elements of Alien School we will find ourselves playing along with next.
I also like the mother who continues to be unaffected by any of the craziness, I aspire for that calmness, she's a perfect foil for Albie's run away imagination.
We got the book yesterday and are already onto our 4th read through, I think this will be a firm favourite in our household. After the 3rd read Bryn thought he too would like to go to Alien school and as this his last summer before starting school I can see how this book will be helpful in preparing him for that stage.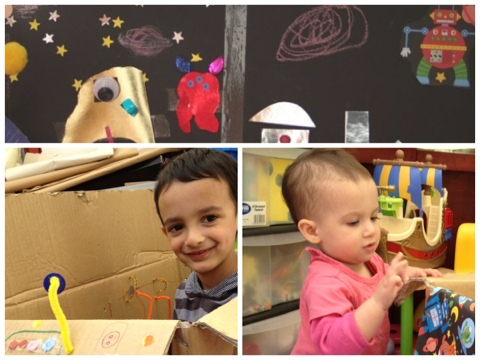 Disclosure: We received our copy of 'Welcome to Alien School' from the publisher for review. Our opinions are our own.