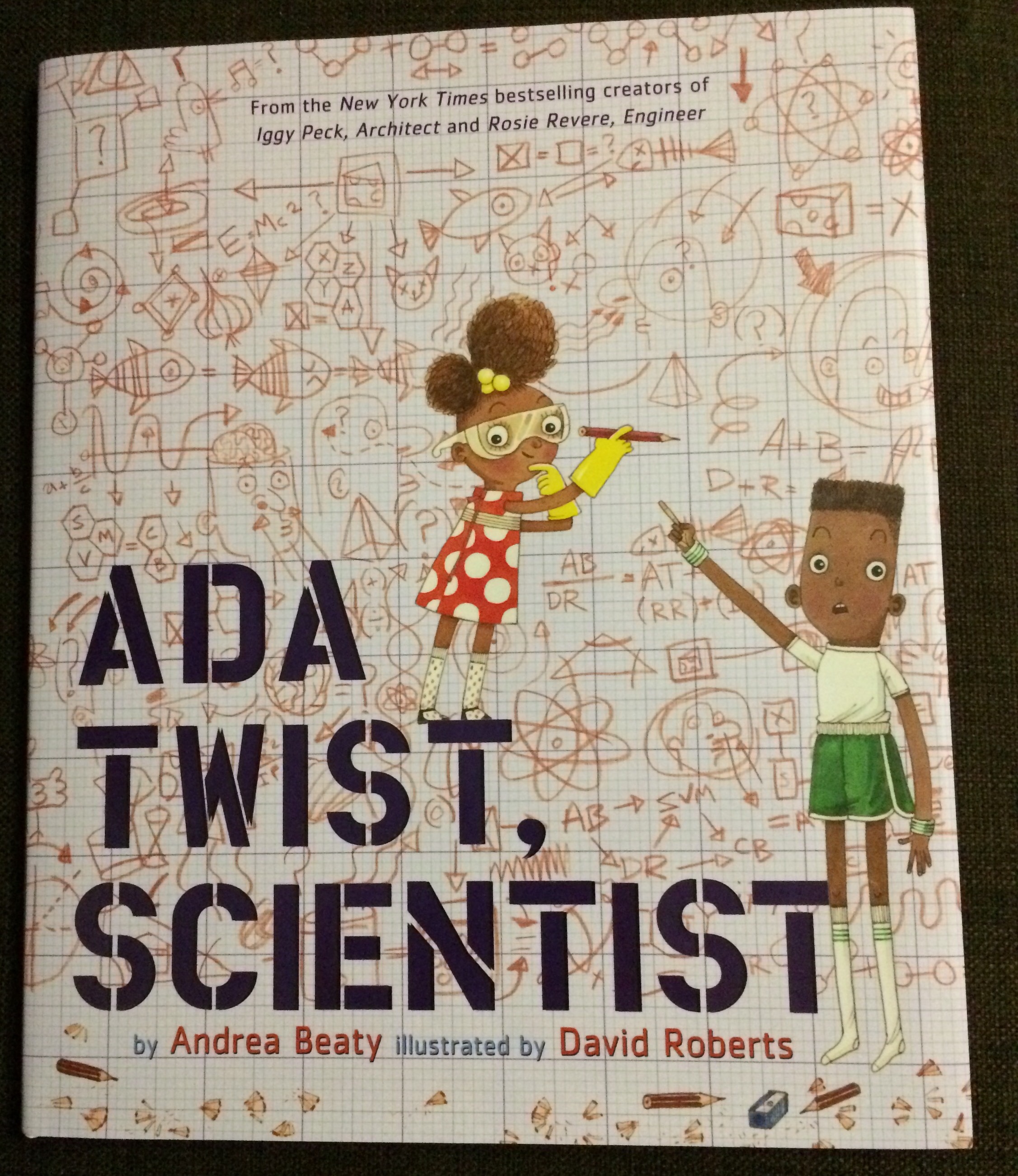 On a day celebrating Ada Lovelace it seems apt to talk about the new young scientist on the block. From the talented duo who brought us Iggy Peck & Rosie Revere we now have a new inspirational character: Ada Twist.
Written in verse the story introduces us to a young Ada Twist who, once she starts speaking, is a bundle of questions. Driven by curiosity, her questioning nature has her investigating everything. Luckily she has a supportive & understanding family who are on hand to help her become a 'great scientist'.
This book is a joy to share with the kids. Their favourite spread is the page of questioning words, which I have no doubt will be echoing around this house. It's always lovely to share a book with an inspirational character, somebody the children can identify with & introduce them to the importance of asking questions.
Thanks to the publisher for sending us a copy of this marvellous book.