We have been lucky enough to discover lots of funny books this summer including this absolute wonder, The Donut of Doom by Elys Dolan. Thanks to the publisher for supplying a review copy.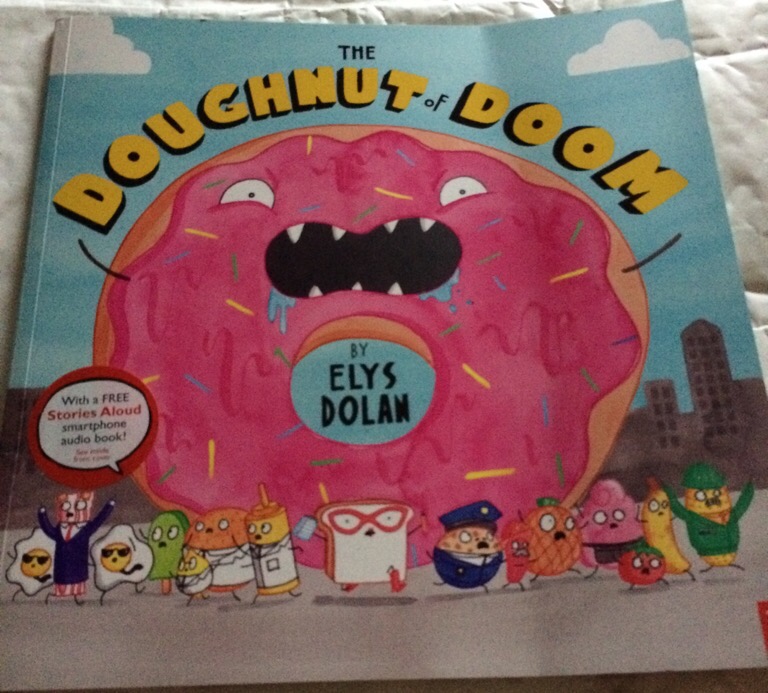 We have all enjoyed this book & my 6 yr old has a few things she wanted to share about the book;
"The Donut of Doom is an inspiring & funny book. It has different foods & the heroine is Nancy McNutty who is a peanut butter sandwich working as a reporter. When I read it aloud I like to giver her an American accent.
The book is about Nancy McNutty saving everyone from the evil "Donut of Doom". The donut was an experiment going wrong at Lemon Labs by Professor Nutcase who combined "batter icing & a whole load of sprinkles" & made a giant food eating donut. The police, firemen & the army all tried to defeat the donut but it was Nancy who saved the day.
I liked all the food puns, like a mugger who is mug or the biscuit police who say they will take the donut 'into custardy' they made me laugh & they were fun to spot. As well as the main story about the Donut there are also other things the different food are chatting about like the lemon looking for Gary.
I would recommend this book to people who like eating food & who like puns."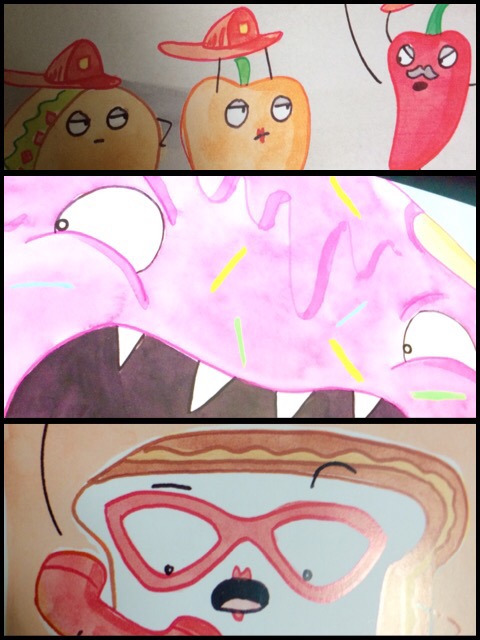 Daughter also tried to creat her own foodie characters in the style of book.