Fairytale hairdresser & the Princess & the Pea by Abie Longstaff and Lauren Beard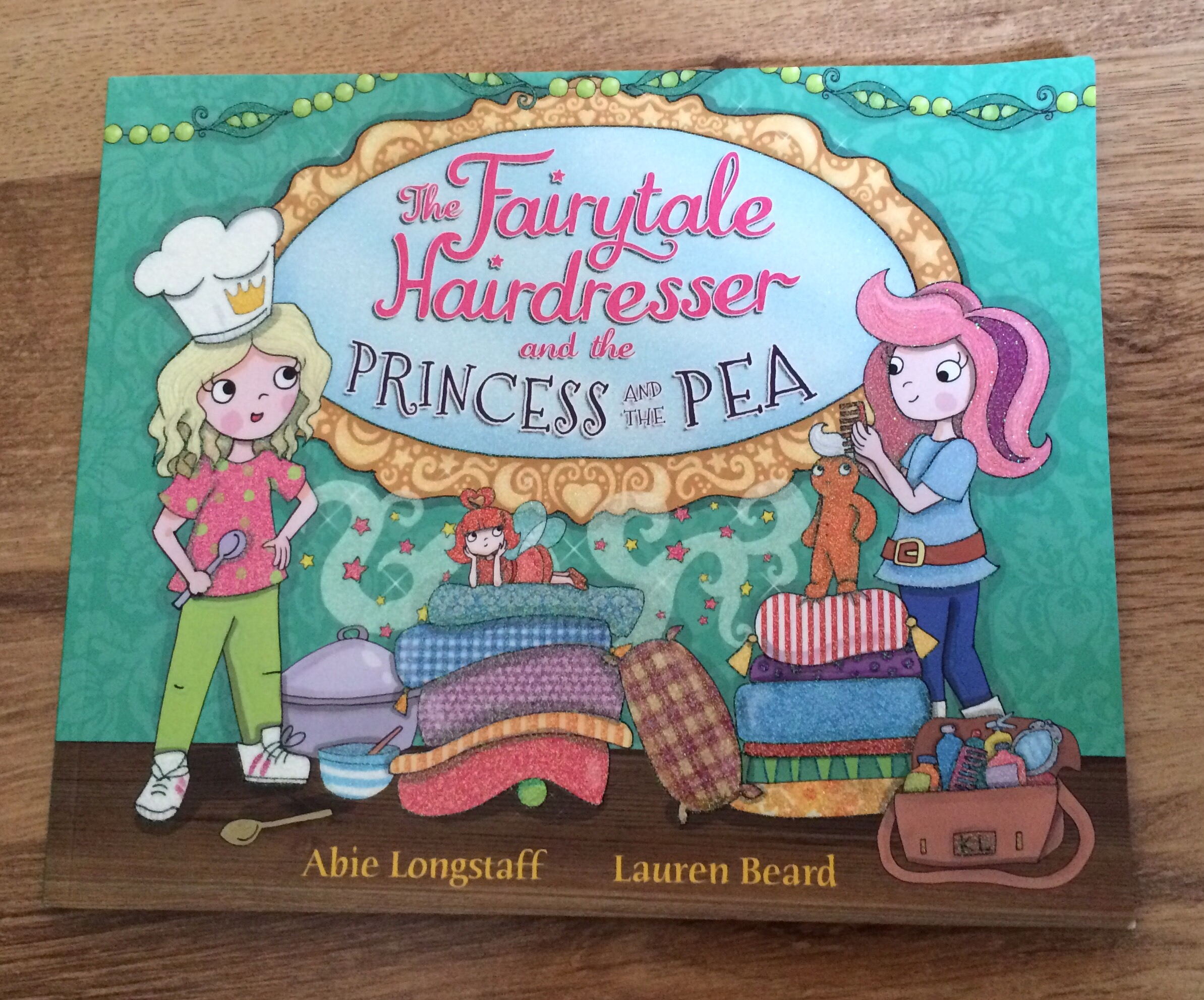 Thanks to Penguin for the review copy.
The latest book in one of F's favourite book series is Fairytale Hairdresser & the Princess & the Pea (out today). As with the others in this charming series it has been a complete hit with F. It contains all her favourite elements, familiar fairy tale characters, fabulous make overs, Kittie saving the day & a happily ever after.
In this story Kittie befriends Princess Penelope, a talented chef, and helps her find a job at the local food festival. One of my favourite things about these books is that Kittie is a great role model in showing how to be a good friend & resolving problems quickly.
In this retelling of the Princess & the Pea we get to meet a wicked witch, plenty of food themed outfits as well as hearing sensible words from Prince when his Mum tells him Penelope passed the pea test.
This book is a fun read but be warned the numerous food references can make you peckish so have snacks at the ready.
Inspired by Kitties food based make overs the children created their own versions.
Berrytastic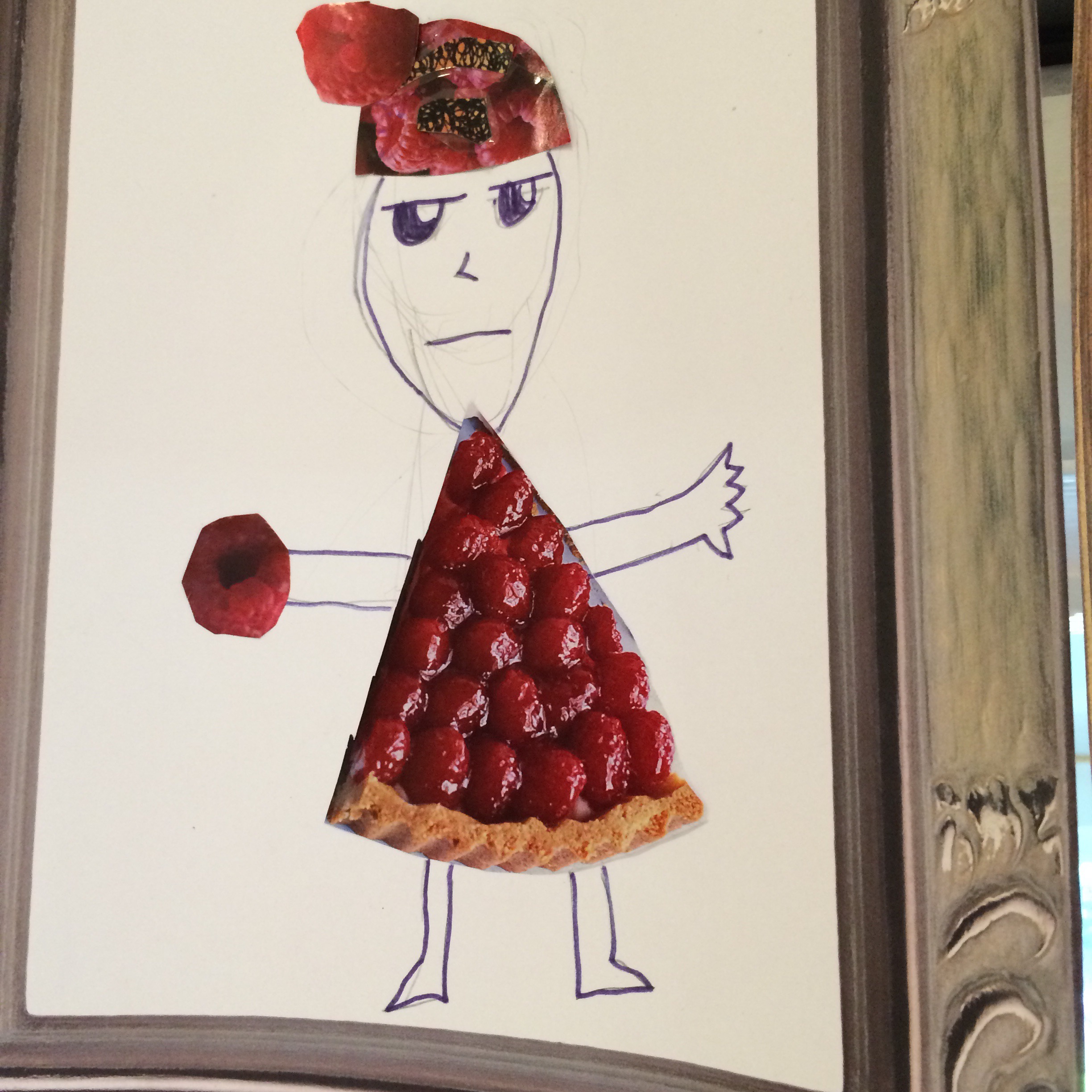 Friday night dinner