This week we've been reading two hilarious books.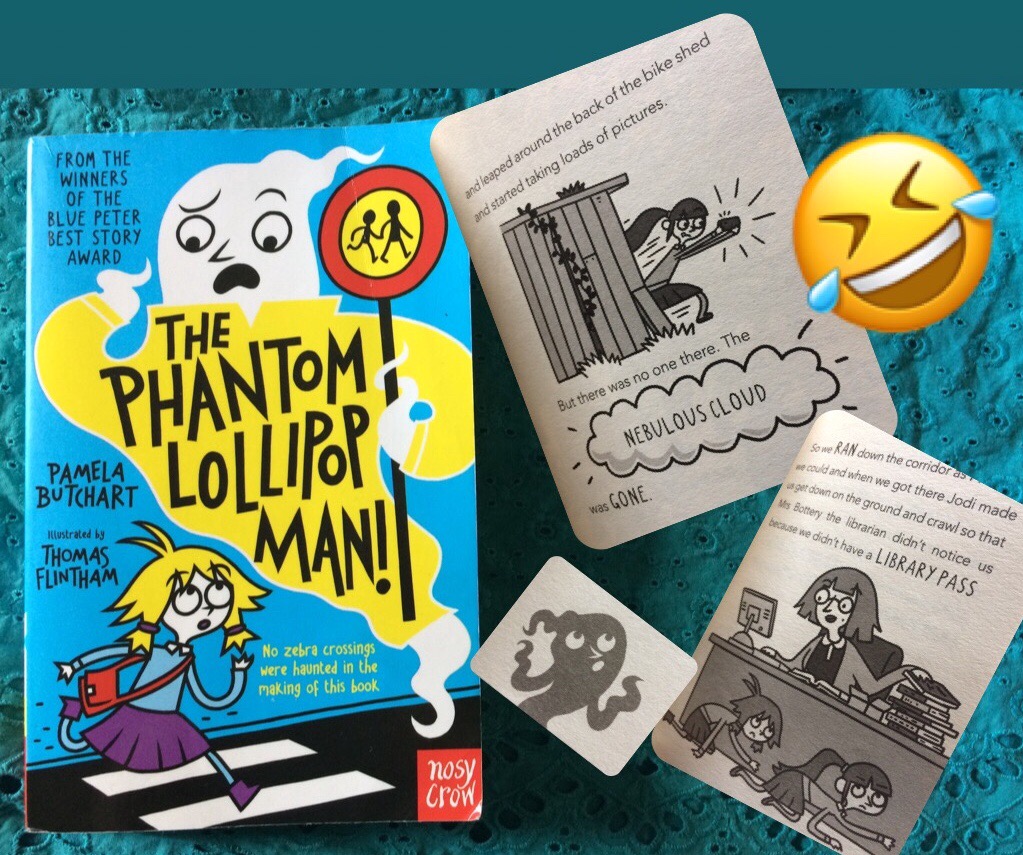 Izzy and her friends are back with a new adventure in The Phantom Lollipop Man by Pamela Butchart illustrated by Thomas Flintham. When the lollipop man seemingly disappears the gang soon believe they are being haunted by his phantom.
There were plenty of laughs in the book for both me and the kids, I was especially tickled by the Office Ladies.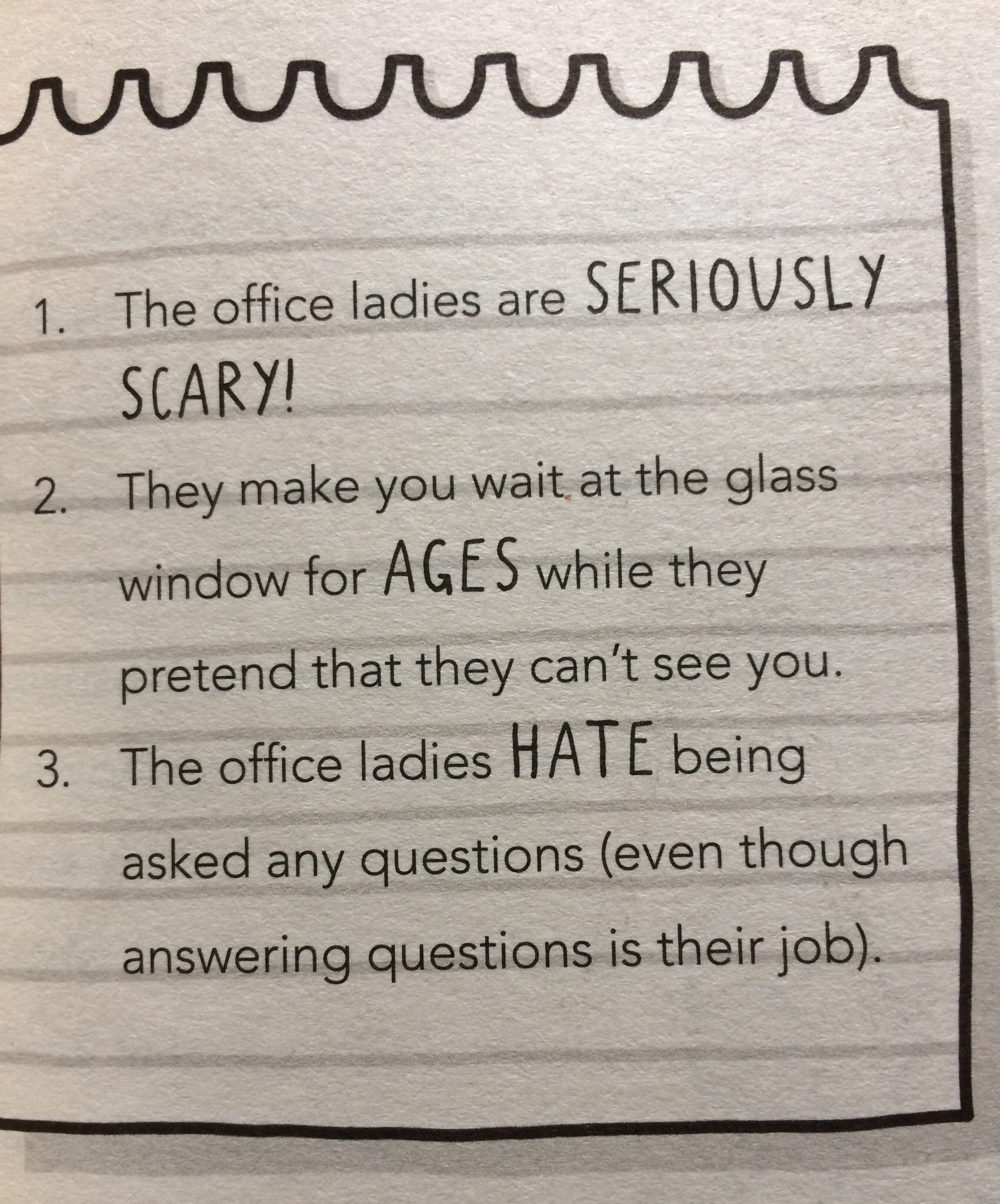 School life, while exaggerated, is excellently observed making it a comfortable read for the kids. They always enjoy how quickly the gangs plans escalate into tricky & sometimes embarrassing chaotic situations.
In amongst the humour the book also deals with important themes of friendship & loneliness.
Daughter tells me this was as good as the other books in the series and that she was going to re-read them all, clearly another hit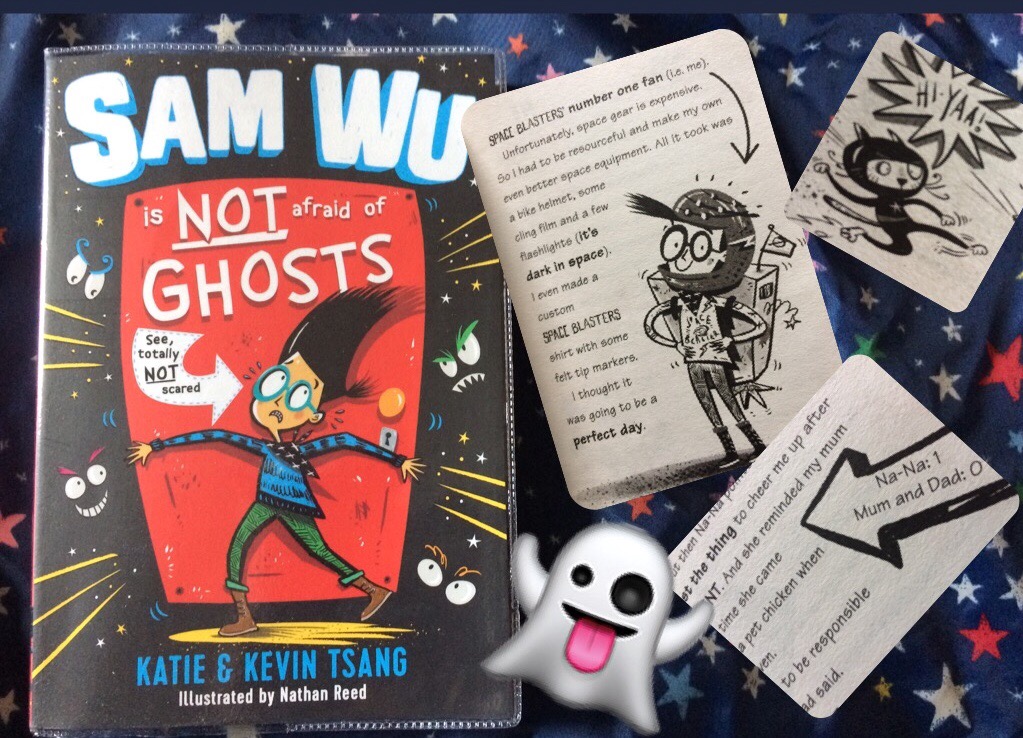 In Sam Wu is NOT Afraid of Ghosts by Katie & Kevin Tsang illustrated by Nathan Read we meet another group of friends who get caught up in a little mayhem & silliness.
After an embarrassing school trip Sam Wu is on mission to prove he is no scaredy cat. Believing his house is haunted Sam, with a little help from his friends, family and favourite TV show , is determined to defeat the ghost king.
This was a super fun read and there was plenty I adored about this book. I loved Sams home made costumes as it is exactly what my kids get up to. I liked the layout of the book with its mix of illustrations, expressive fonts & funny little side notes. I empathised with Sam's anxiety about his friends seeing his home life & culture. Mostly however I smiled, grinned & laughed out loud.
A perfect read full of of heart, excitement & laughs. Both kids picked this up, devoured it independently and declared it was brilliant.