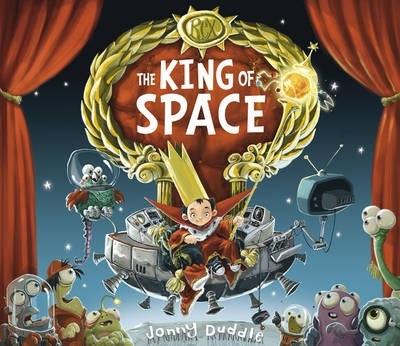 A little boy with big plans, space ships, dung blasters, floating space cows, robots & tasty sounding 'Choco-goo' , this book has it all.
The King of Space tells the tale of Rex, 'Rex might look little, but he has big plans that will take him to the furthest reaches of space.' With his army of 'warbots' Rex is on a mission to become King of Space.
I love the cinematic nature of this book with its rich illustrations & a stunning four page spread. I also loved the character of Rex, his aspiration, determination & his awkwardness around Princess Kooki. The highlight however for me was Rex's mum saving the day, as my boy is quickly growing up (starting to read & write by himself) it's nice to have a reminder that Mum's still here to help.
Bryn tells me he loves this book especially the pictures & his favourite page is when Rex has been given lines as a punishment at school, as usual Rex is not doing as he's told. After only a few readings he has pretty much memorised the story & is enjoying retelling it to us with his sister taking on the role of a Moog. Now we just need to find some wall space for the glossy 'warbot' poster that comes with the book.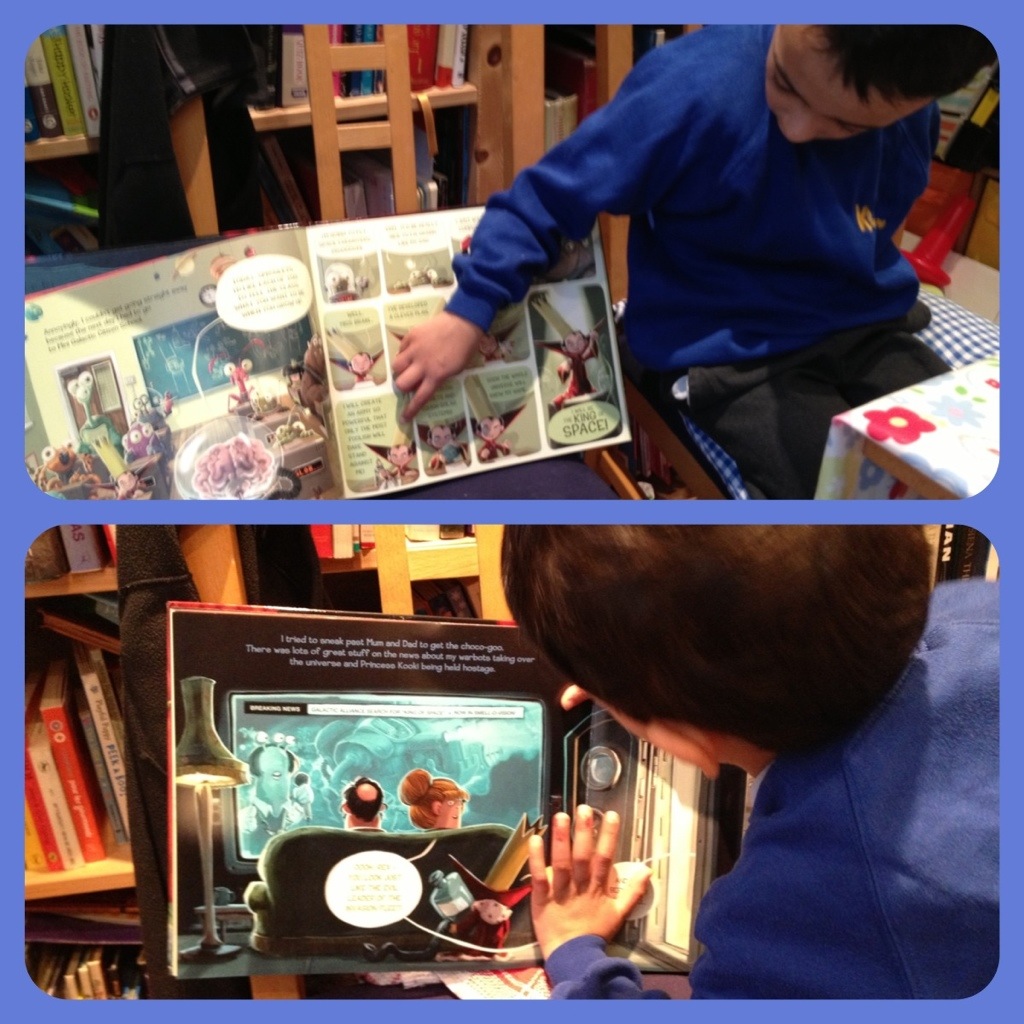 Disclosure: We received our copy of 'King of Space' from the publisher for review. Our opinions are our own.