Got up early (6) to try to catch up on some work this morning – although it took me a while to get going at least I was working before 8am and got quite a lot done this morning – although the early start rather caught up with me in the afternoon.
Had an OK day, and dropped some plants and other things off for C – and got to see N – a real life friend in the flesh! (albeit from a distance) and with two deliveries (pillows and a cold frame for the garden) – by lockdown standards this was already a pretty interesting day 🙂 However, the real excitement of the day wasn't until the evening when we sat down to watch the final / banquet episode of the Great British Menu.
What seems like an age ago, although in reality just a few months, B was invited to attend the children's literature themed banquet at Exeter (aka Jordan) College in Oxford by Scoop magazine (an arts & literature magazine for children) – because he has written book reviews for them.
On a very stormy day in February B and D set off to attend the banquet, only to find that trains were either cancelled or extremely delayed. So F and I interrupted our breakfast at the nearby Costa to go and get them and drive them to Oxford.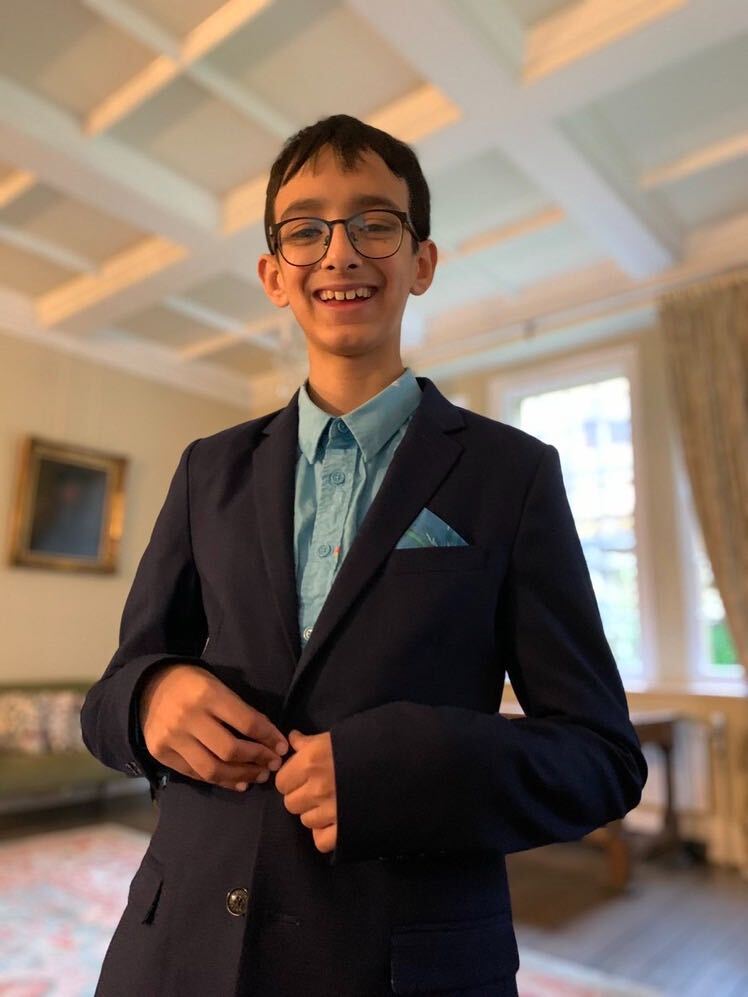 While F and I went on and spent a really nice day with my Mum in Cheltenham, B and D got to enjoy the banquet and to meet some of their heroes. It probably goes without saying that they thought the food was amazing, but it was also an opportunity to meet a whole range of brilliant people from Lemn Sissay to Nina Wadia to Cressida Cowell to … too many to name (not forgetting, of course, Susan Calman).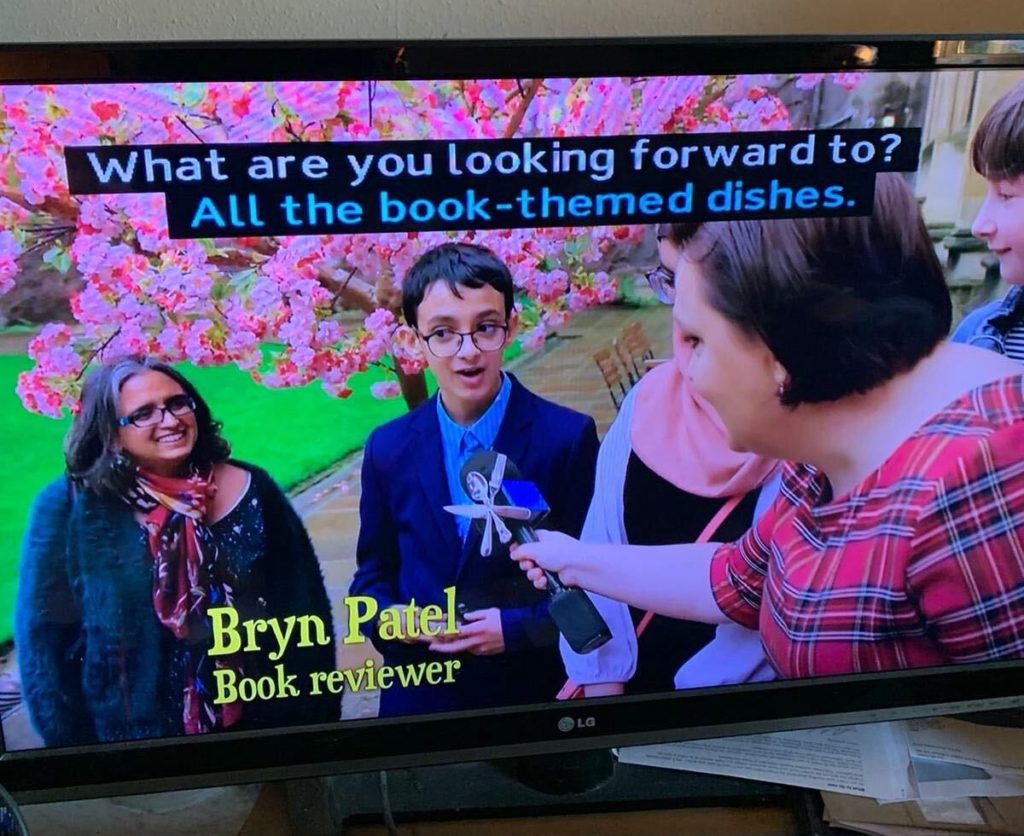 It was so exciting for us to see the results today of what was a very long day and for D and B to relive the experience with us – and even in this digital age it was still incredibly exciting to see them on the actual telly!
I'm still feeling excited by it now! (and also still chuckling at B saying "possibly the best dessert I've ever had" as if he had some other contenders to consider alongside the amazing edible book cooked up by top chef Alex Greene!)
Stay safe, stay strong.