Feeling: Low level stressed
Listening to: Sk8er Boi
Watching: Staged
Didn't sleep well – things buzzing round my head all night waking me periodically. I think partly my mind worrying about work and partly worrying about getting the decking right. Also – I can't believe it's the end of June! D went for a run first thing this morning and I was still asleep but the happily the kids got themselves up and dressed and so no rush when it came to getting F to school.
I was delivering some training today – another course that I teach regularly moving to online delivery for the moment. This was via Adobe Connect which made a change from Zoom. Overall it went well and the people on the course seemed engaged. I guess everyone has adapted a lot more to being part of an online gathering and it was easy to get people talking in the online forum (despite them not having met before or being able to see each other) – much easier than my pre-pandemic experiences. Second half of the course is on Thursday, and I've got material for another course to prepare by Friday – so lots to do.
D was in work again for a couple of hours – she said the college was busier than previously. B is finding ways of getting his Blender obsession (Blender is software for doing 3D animation and effects) into his schoolwork and today he used it to do work for PRE (Philosophy and Religious Education) and English.
F managed to hurt her ankle this evening – I think she just turned it while dashing around upstairs – hoping that it is just a minor sprain and will be OK by the morning.
D made chocolate brownies this evening with added raspberries from our garden – yum! And in the garden her peony poppy is flowering – it's a beautiful dark purple colour.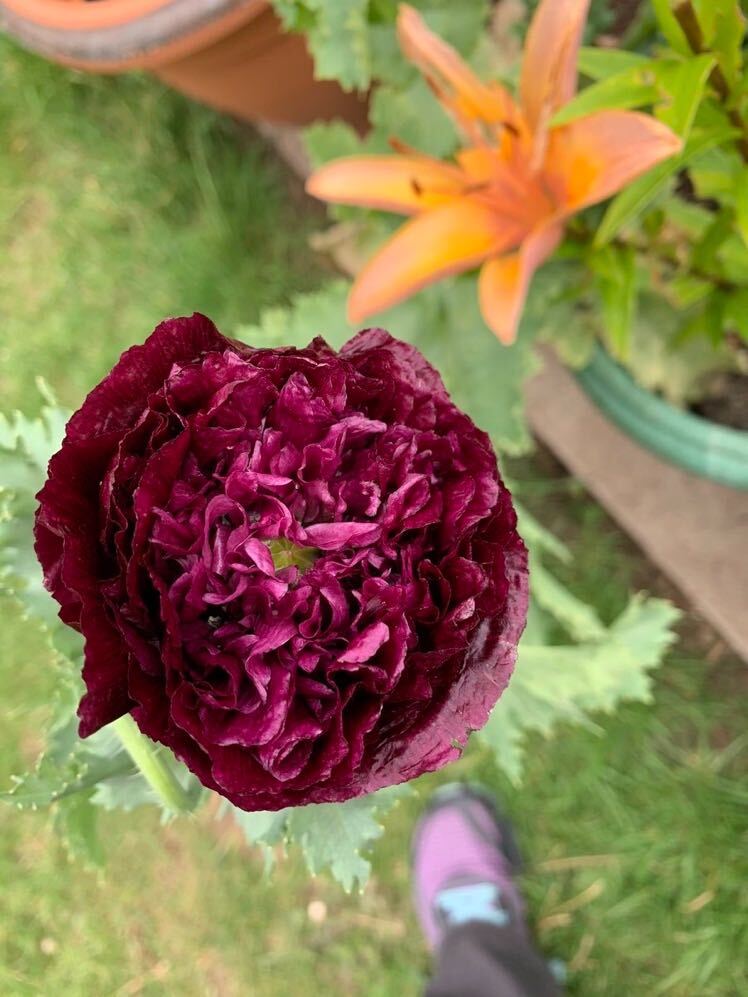 Talked to Mum for a good hour this evening – she's been able to have a few visitors which is really nice for her. Then did a bit of the jigsaw – it feels like we are just coming to the final stretch (most of the credit should got to D)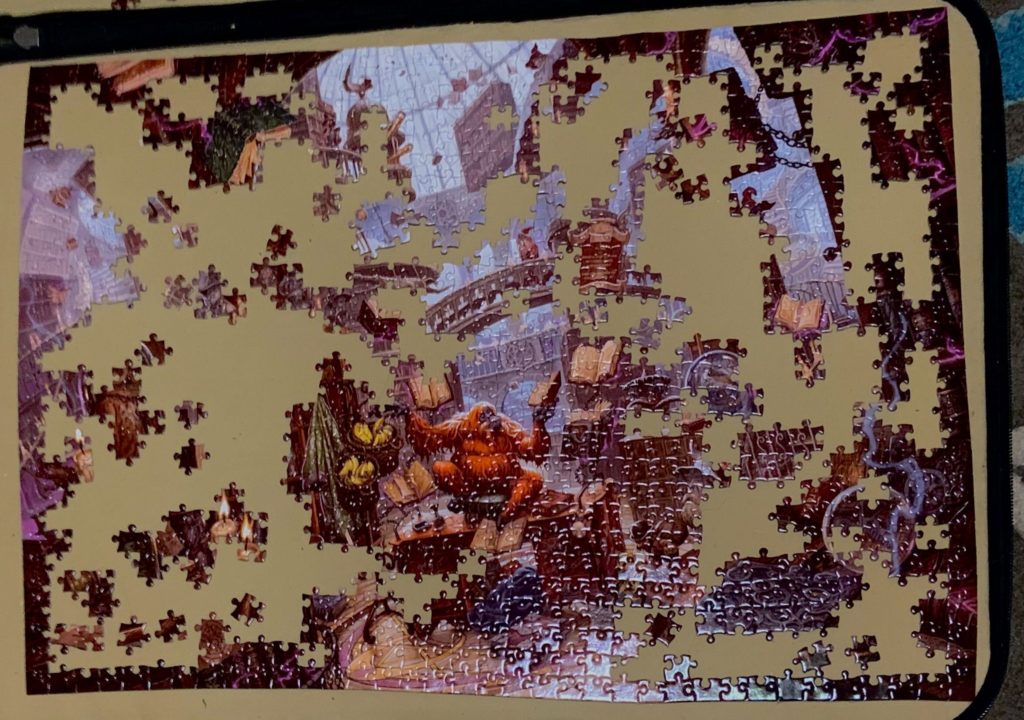 Stay safe, stay strong x