Feeling: Tired
Listening to: Nothing today
Watching: Diagnosis Detectives
In contrast to my last post it's been a more eventful few days – and not always in a welcome way (although all ended up ok). We had a lovely weekend, walking to Warwick on Saturday morning, getting to go to Warwick Books and get tea from The Golden Monkey Tea Co., which was lovely.
The weather was great, and the kids had fun playing in the park and climbing trees, and at the market we picked up some new herb plants for our planters (marjoram, thyme, strawberry mint and chives to go with the rosemary, sage and mint we already had planted).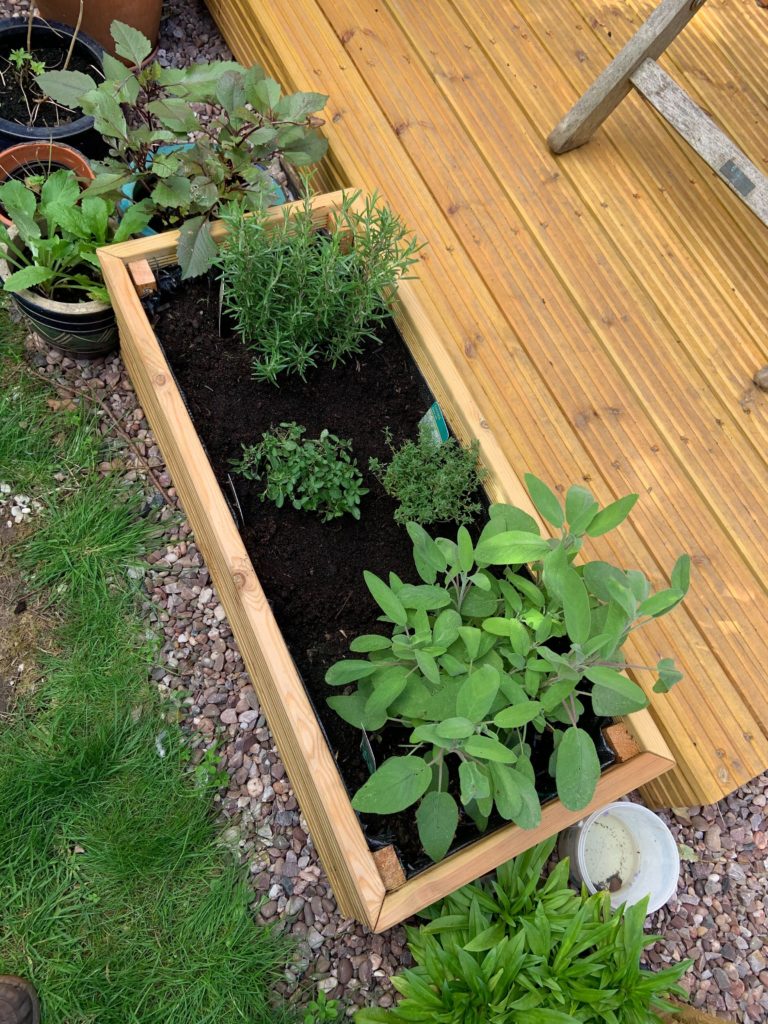 Sunday was also a lovely day, and we (well, D and I) spent much of it in the garden – planting bulbs, digging up some more of the front lawn, mowing, moving plants around. I was tasked with getting some compost for our planters and after seeing how busy Homebase was I decided to go to Hintons – a local nursery which was an altogether much more pleasant experience – almost entirely in the open air, very quiet, and although they didn't have a huge stock of compost, they had what I needed.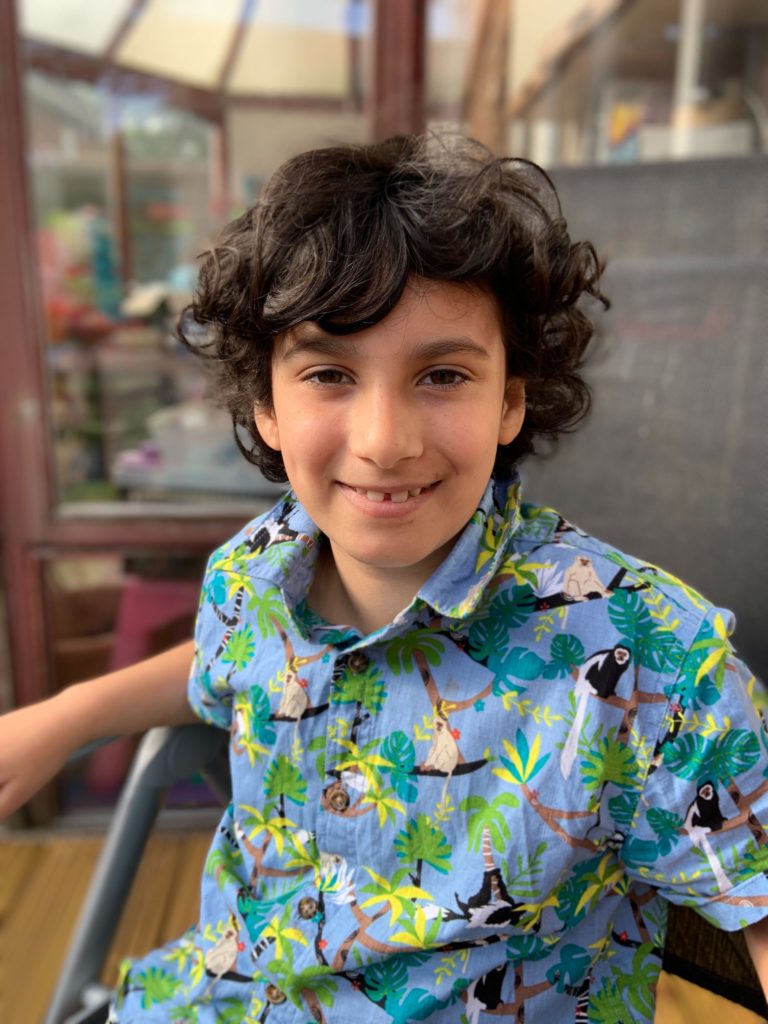 In the afternoon we had our regular Sunday Zoom call and quiz with my family, this week celebrating a special birthday for one of the cousins and it was a really nice occasion (not just because I came first in the quiz for the first time!)
Unfortunately a chest pain that had been bothering me for a couple of weeks, became much worse on Sunday evening, and by Monday morning I was in quite a bit of pain, and worrying about possible causes (especially given my sex, age, weight & family history). So I rang NHS 111 and they sent me to the Urgent Treatment Centre in Coventry. Despite finding nothing immediately worrying, the Dr referred me directly to the "Medical Decisions Unit" (or MDU – part of the Emergency department) at Coventry University Hospital. So I spent most of the day in hospital being while blood was taken and tested, multiple medical professionals listened to my heart, re-checked my ECG and finally X-ray'd my chest. The outcome being – nothing wrong with my heart, so almost certainly the pain is musculo-skeletal – possibly some torn muscle fibres in my rib cage. Gardening is dangerous!
Obviously this was a big relief, and although I'm still in pain I'm no longer worried, and managed to speak to my GP this morning who concurred with the diagnosis from the MDU.
Obviously both the Urgent Treatment Centre and the Hospital are having to work around COVID19 limiting their waiting areas (I was moved between waiting rooms at the hospital as the main one became too full, even with chairs down the corridor), as well as making the conditions for both staff and patients much more difficult. Despite this I was impressed with the speed with which I was checked out and although it took several hours I had a clear bill of health the same day – pretty impressive really – although I know only too well it's not perfect, the NHS is pretty amazing when it works.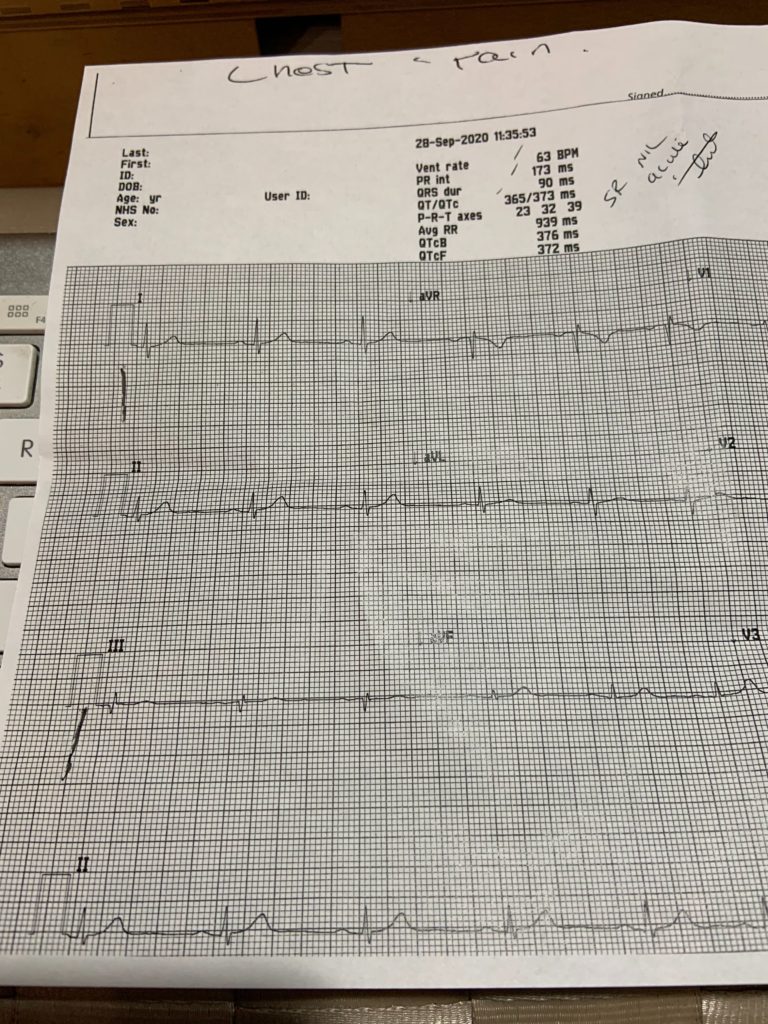 Yesterday and today were much calmer – doing some choir stuff, and working – but a quiet few days is welcome as I try to avoid doing any further strenuous gardening while I recover!
Stay safe, stay strong