Today has been a little rough – partly I think down to us having such a great and productive weekend, while today was back to the challenge of juggling our work with the kids needs.
I woke early – I'd meant to get up at 6am to do some work before the rest of the family woke, but woke at 5am instead with thoughts of Covid-19 running through my head and my muscles aching from my exertions in the garden over the weekend
The morning went well, with F following the Joe Wicks PE session on YouTube first thing, then getting herself showered, and B reading in bed, then eventually getting up (we're being a bit forgiving as he is still coughing although improving everyday). B had no interest in getting up to do PE!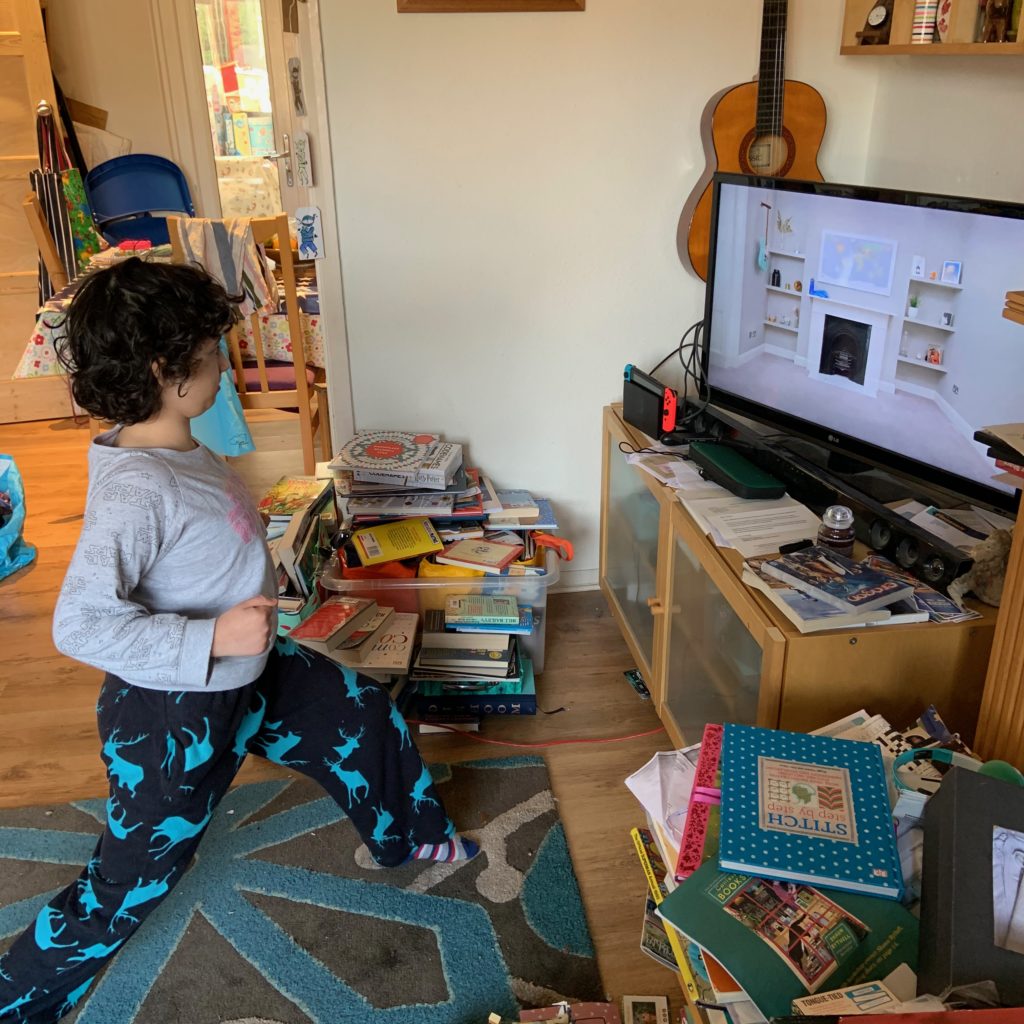 I was on calls for a large part of the day which probably contributed to it being more challenging. During the morning it seemed to me that things went well but I wasn't really paying attention I have to admit. D got lunch ready and we all ate … but after lunch things didn't go so smoothly.
The kids first online art class straight after lunch was very welcome but somewhat stressful because of the limited space & materials and not helped by F refusing to mix and use pink (which made the blossoming tree picture a challenge!)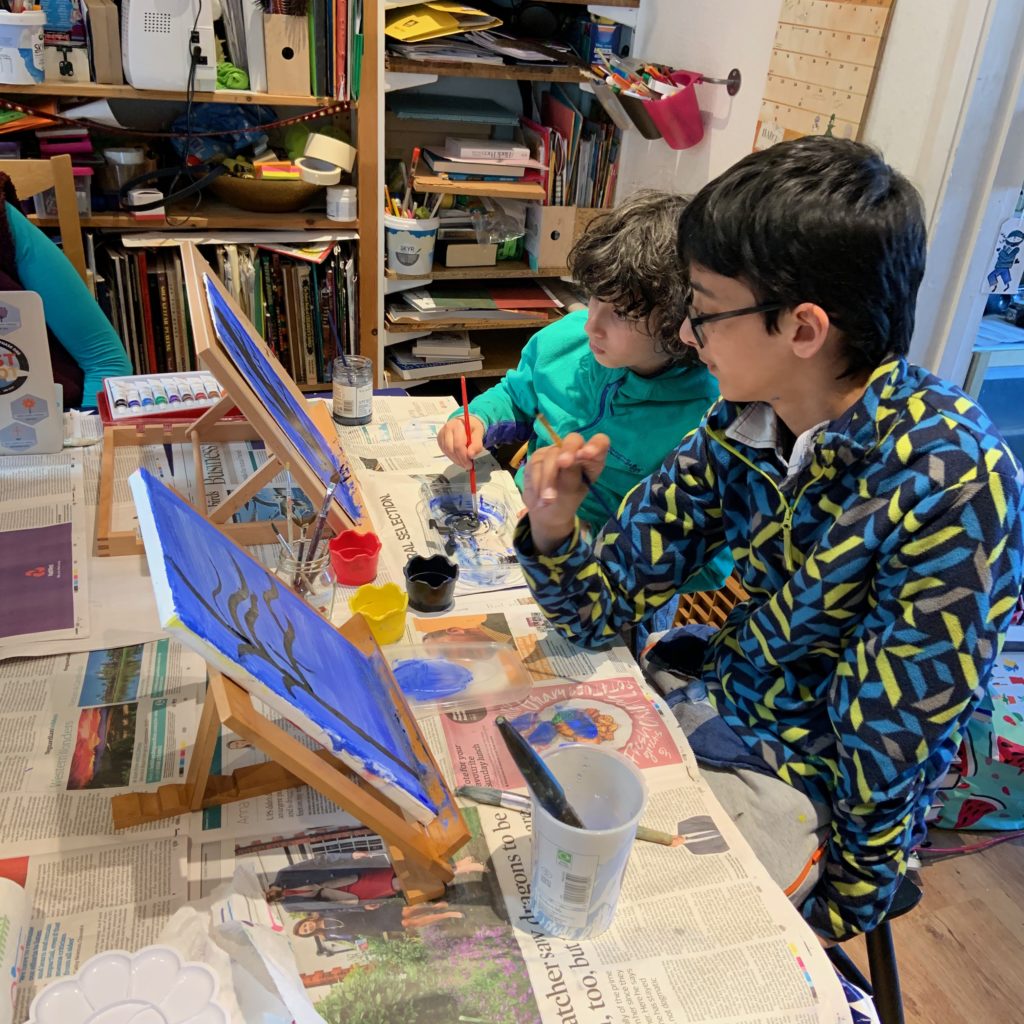 Things went downhill after that with both D and I getting stressed by the competing demands of work and children, and F being unhappy – stress and upset all round.
However there were positives – B, F & I had a short band practice (band name: Fantasy Land – B on keyboard, F on drums, and me on lead vocals and violin). We've made good progress with Viva la Vida and I think might be able to record a performance off the first half to share soon.
As well as online art there was chance to get outside again (although much colder than the weekend) and then a virtual Kung Fu session for F – so plenty of exercise for her today.
I tried to join the first session of Gareth Malone's Great British Home Chorus at 5:30, but work, children and dinner all conspired against me. But one thing I'm realising is that there is suddenly so much going on online I have to be careful I don't try and do everything – my own choir is running virtual rehearsals and other sessions – and it would make more sense to focus on these things that I can do with my friends and local community, rather than join a huge project for the sake of it.
The announcement this evening of a lockdown in the UK with more strict enforcement was as depressing as it was expected (and probably overdue), and I find myself trying to catch up with work this evening (although actually writing this instead!), trying to catchup a bit.
But tomorrow is another day and one on which I only have one scheduled call – so I'm hoping it will be easier for me to give the kids the attention & support they need and deserve (and I've signed up for Disney+ so that should raise some smiles in the house – not least with D!)
Stay safe, stay strong.