Feeling: tired
Listening to: Postmodern Juke box
Watching: Sing it Loud virtual choir meeting on Zoom
I'm going to keep it short today, as I'm tired out after a series of early starts/late finishes.
It's been a pretty good day overall. I started the day doing the Joe Wicks PE session with F – which left me exhausted!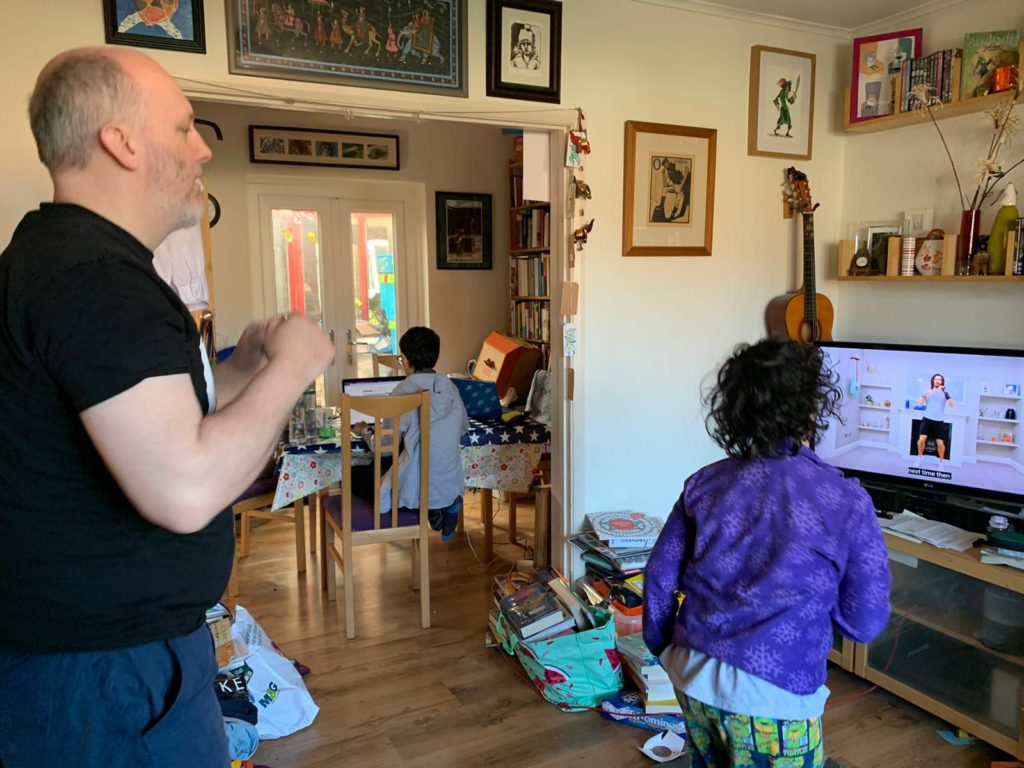 Then a useful discussion about moving some training I do online, and generally I had a productive day work wise
Th kids have been happy, we had lunch in the garden again, and I finished the day with a virtual choir meeting via videoconference (Zoom) – it was lovely.
Unfortunately B has developed tummy problems this evening – we don't think it's anything he ate, and diarrhoea is another Covid-19 symptom (although only in some cases). He keeps pushing himself and I think we'll be trying hard tomorrow to make him take it a bit easier.
On the plus side – D managed to get a supermarket delivery slot for tomorrow morning – so depending on what they actually end up having available when they deliver tomorrow, we should be stocked up with food (especially fruit which we are almost out of). I also started off some spelt flour bread – so hoping that will be ready for lunchtime tomorrow.
Now going to go to bed with a cup of Rooibos and get some much needed sleep.
Stay safe, stay strong, sleep well