As with last Monday, this was a tough day. I guess over the weekend it's possible to pretend things are "normal" to a large extent, but when Monday comes, reality hits: no school, no going out, no fun 🙁
F was restless all morning, didn't really want to do anything except watch TV, and as she got more and more bored even the slightest suggestion of doing something else was met with tears and upset. Unfortunately F seems to blame herself when things go wrong, and so once she felt she had done something wrong (which she hadn't, and we didn't suggest she had) it was a downward spiral.
Lunch indoors today which was a shame, but the weather is just not as good as last week.
After lunch, it was Art for the kids, and as last week, this was a bit of a bumpy ride. F was reluctant to do it in the first place (and we gave the option for her to skip it, but she eventually, grumpily, decided she would do it), and then became upset when she felt her picture wasn't anything like it was meant to be.
I really empathise with her on this because I know the feeling of not achieving the outcomes you want, especially artistically, and how bad that can make you feel. I became convinced I was 'no good at art' when I was younger, and that feeling stays with me even though I know that all this does is limit myself – I don't want F to fall into that trap.
I had my own teary moment during the afternoon, when the fact I couldn't make things better for F right now hit me hard.
B had his moments of trauma today as well, as he felt he wasn't coping with the work being set by school. The truth is he's doing great generally but he's struggled with exactly how to organise himself, and the way the teachers are setting work due is not entirely consistent which has left him missing submitting a couple of pieces of work – and he really hates feeling like he's not doing the work right.
And through this poor D had to support us all – she is amazing as always and keeps us all going.
Happily things picked up when F, then B, had their one-to-one sessions with a tutor from Explore Learning (they'd usually go to this maths & english tutoring centre once or twice a week). This was by a long way the best online interaction they've had because it was one-to-one – it was just so nice to see them getting on with work, chatting to the tutor in a relaxed way.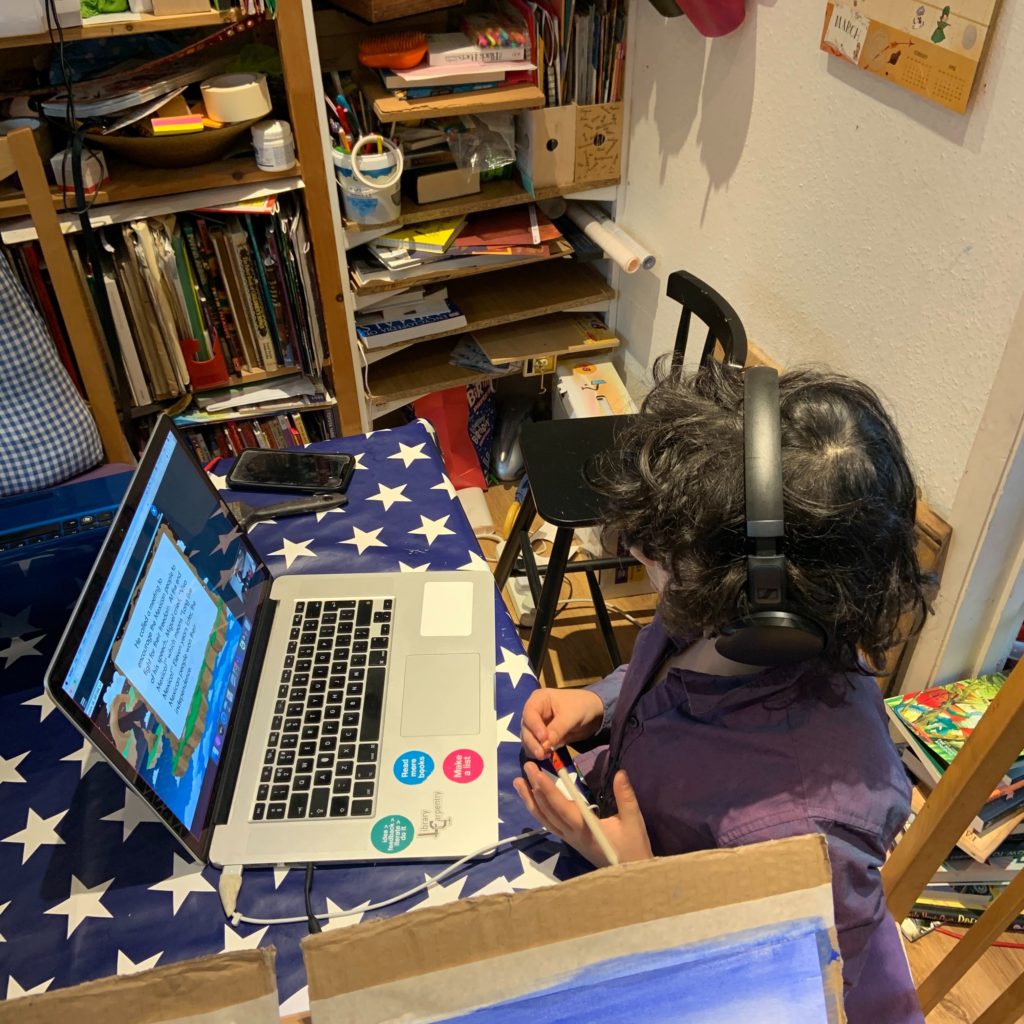 Also welcome was a delivery of tea and coffee from The Golden Monkey Tea Company – which was a relief as I finished the last of my existing coffee this morning and we were running short on tea (and I didn't actually manage to get out to the shop today – that treat will have to wait until tomorrow).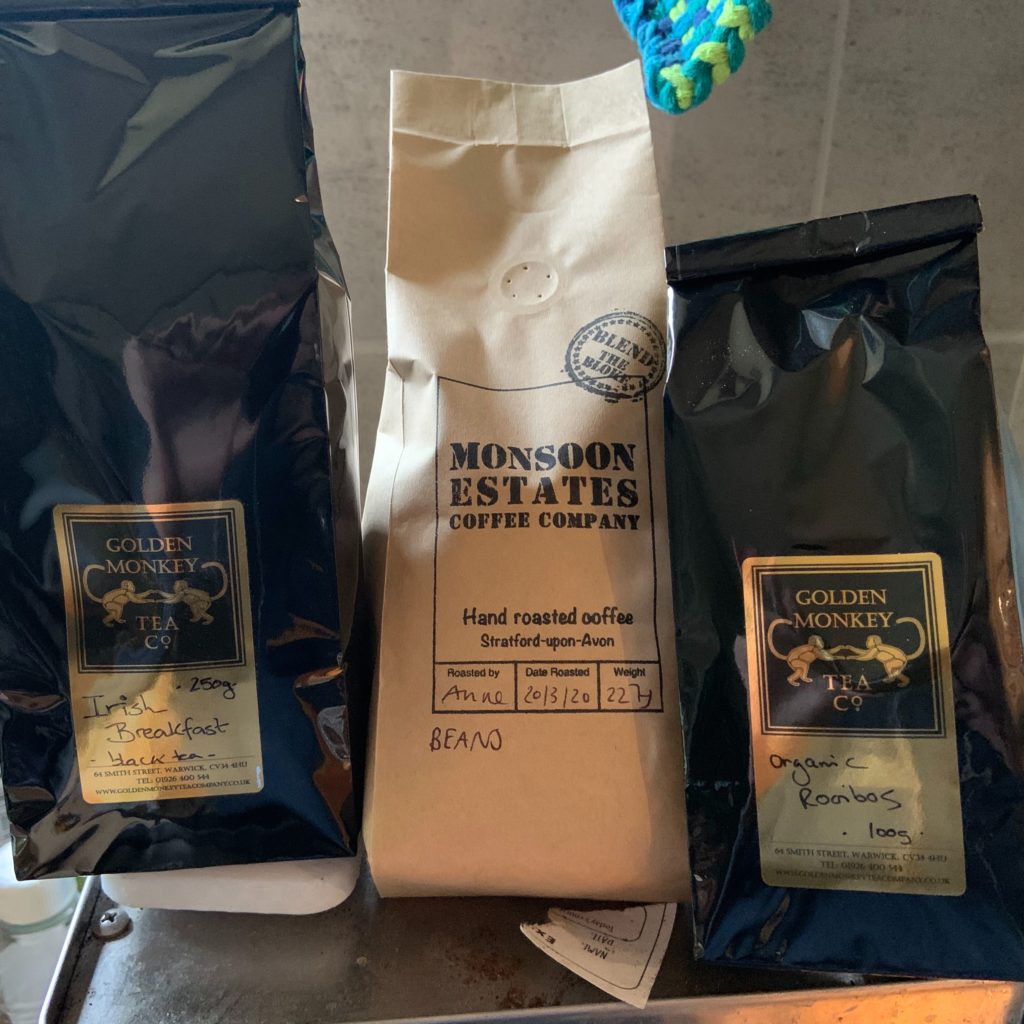 D and the kids had done some rainbow drawings for the tea shop window:
And final good news of the day is that we finished off the "Fantastic Beasts" jigsaw (bar three missing pieces) and so we can move on to the next challenge … Ook!