I woke early again today, although I stayed in bed for a bit. D got up to do some work and I came down while the kids were still in bed (although B at least was awake and reading). I had almond milk porridge for breakfast and did an early work call (8am) with someone in Germany before kids got downstairs. F and D did the Cosmic Kids Yoga "Force Awakens" workout which covers the whole story of Force Awakens. The "death of Han Solo at the hands of Kylo Ren" is my favourite yoga move ever.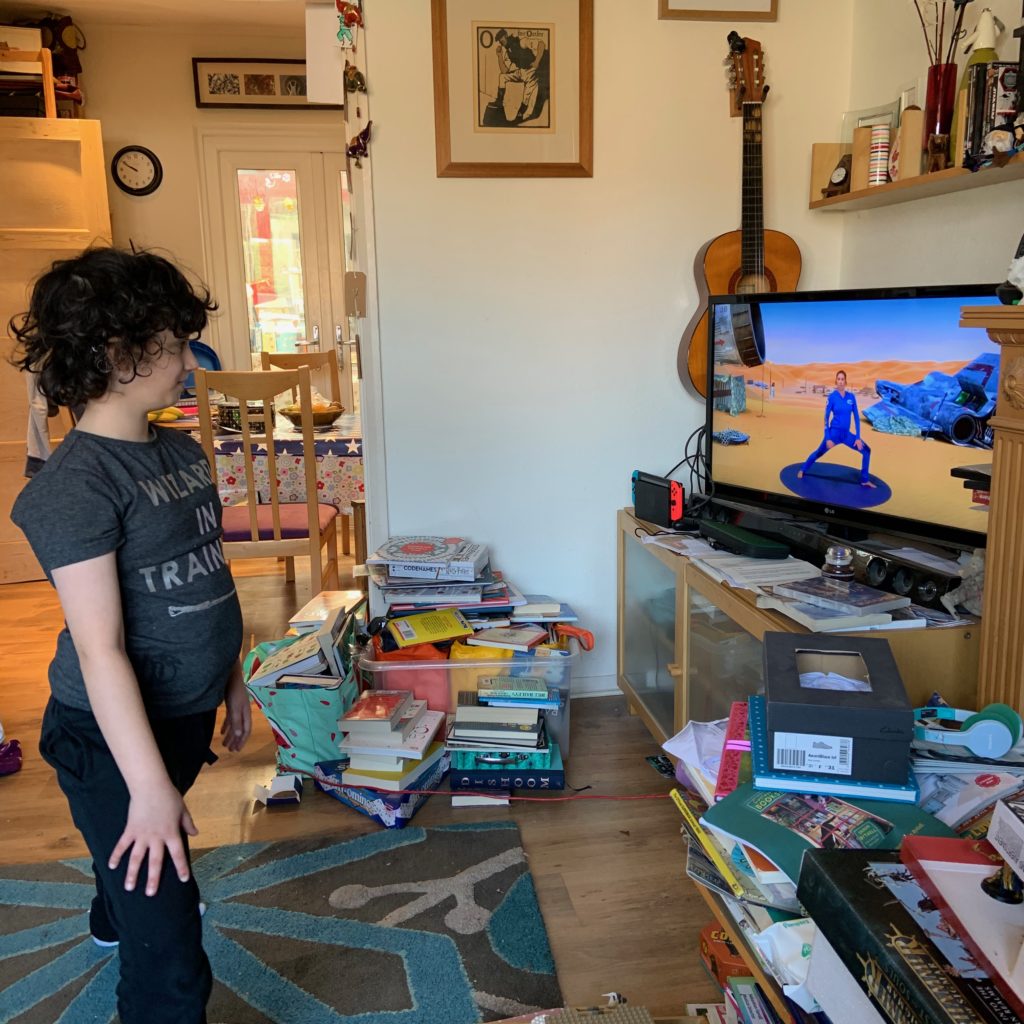 F has had hearing problems for a little while, caused by a build up of wax, so she watched some TV (Hook is her new favourite film) while I put olive oil in her ears to try to soften the wax.
After that D suggested that F should make herself a timetable for the week – which she happily got on with and came up with a really nice balance of work and breaks/treats. Although I'm guessing its easier to plan than to actually follow I think giving her as much control as we can is important.
Meanwhile B got on with school work (English, History) in his room. B has been stressing a little over his school work – despite us reminding him that he's still not well, and that he doesn't need to worry. I think he just doesn't have a feel for how much he should be getting done, which means he ends up being worried he hasn't done enough – but overall he seems happy just getting on with it.
It was a good morning. Several choir friends got in touch to check I was OK after they saw I'd been a bit down yesterday – lots of lovely messages of support – it was so nice. We also got our weekly fruit, veg, meat & fish delivered from Abel and Cole this morning which was great – even though the fruit & veg was quite limited (more kiwis!). The meat included hot dog sausages, and as we were almost out of bread but have plenty of flour (for the moment) I decided to make some "mostly white" rolls (75% white flour, 25% wholemeal) to try to make the white flour last as long as possible (although the kids prefer white bread of course).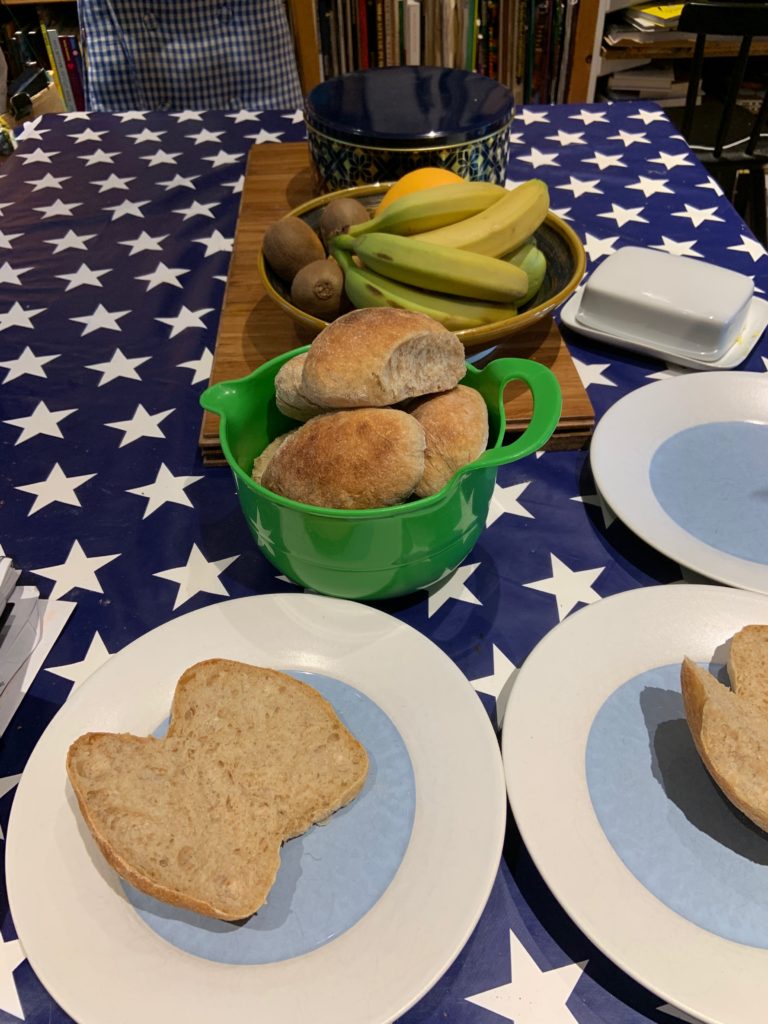 The afternoon went pretty well. We all had lunch in the garden, and I took some time away from the computer later in the afternoon to keep F company (out in the garden again) and to try to improve the improvised setup I've made so that F can have kung fu training sessions on Zoom. I also tried to show F how to change a plug, but she was sceptical this was a useful skill for her to learn: "but how often have you actually had to change a plug?" – oh well!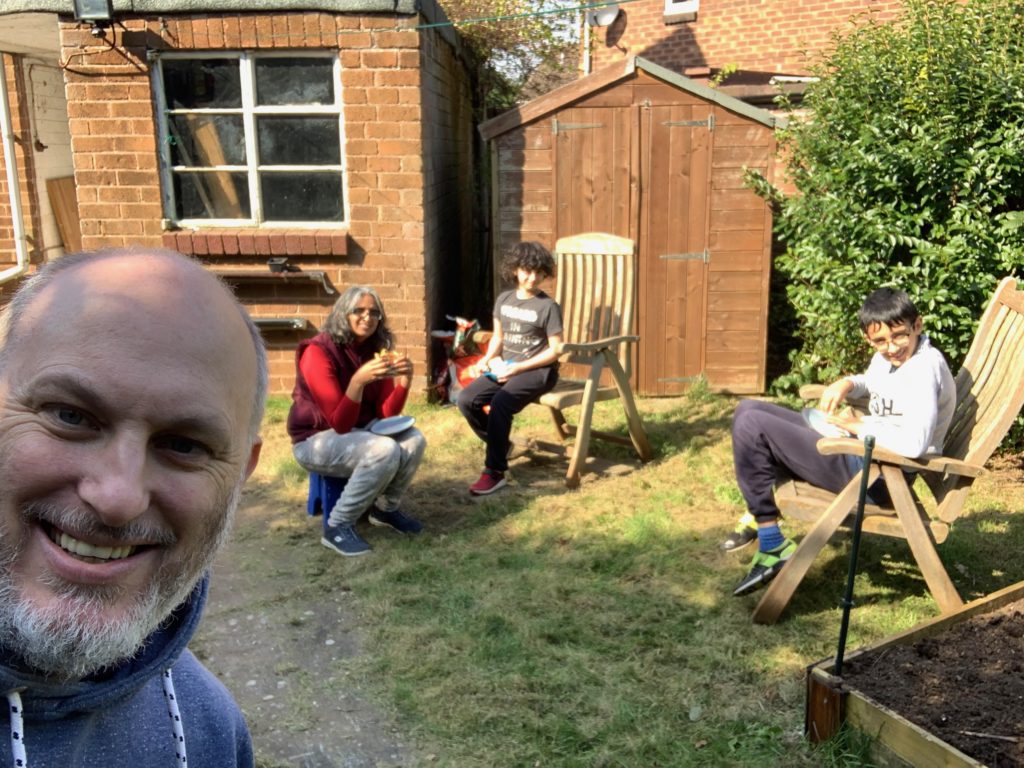 Overall a much better day, although I'm tired now and going to go to bed early to get another early start for work. On the work agenda is planning how I can switch a training course I usually do face-to-face into an online version.