Feeling: Relaxed
Listening to: Nothing today
Watching: Zodiac
Despite it being the weekend, we were up early today because we'd booked tickets for Charlecote Park for 9-9:30 this morning. Charlecote is the nearest National Trust property to us and has a lovely big deer park where you can walk. We were really glad we'd booked the early slot because it was a beautiful morning, and we were able to do a nice walk and then get a coffee at the café while it was still quiet, and then walk some more before heading home.
It was really nice to just wander and enjoy the sunshine and the fresh autumn air, and D took some lovely photos of us all.
We had a quiet afternoon – I hadn't slept particularly well (woke around 2am and was awake for a little while) so I had a nap in the afternoon while B did homework and F watched a film (The Spiderwick Chronicles). I probably would have slept for longer but was woken when F somehow managed to re-open the wound on her finger that we thought was pretty much healed (not exactly sure how – but something to do with her skateboard). D kept F calm while I bandaged it up again – hopefully it will start to heal again!
D did a bit of gardening, in particular repotting and supporting a bell pepper plant that's got a bit out of control.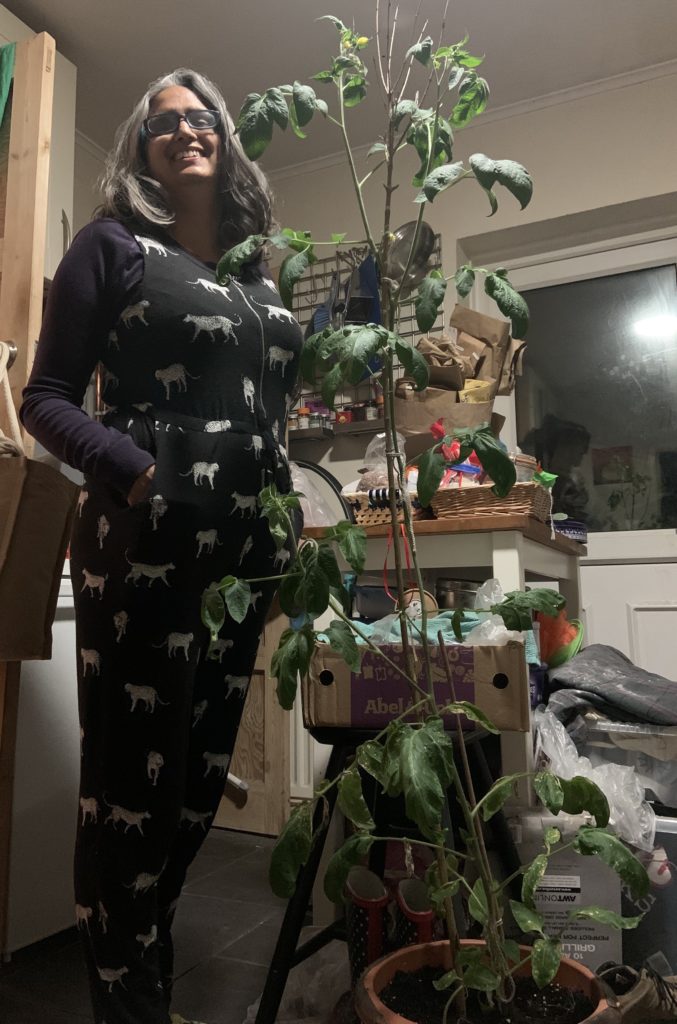 We had a nice evening watching some TV and eating left over pizza from yesterday, and overall a lovely relaxing day.
Stay safe, stay strong