Feeling: OK
Listening to: Apple "Easy Listening" hits
Watching: MacGyver
D was the only person in the house who managed to get out of bed at a reasonable time this morning – which doesn't bode well for Thursday when B will have to be at the bus stop by about 7:40, and F will need to be at school for 8:30 (F's school is staggering start times and she is in one of the early slots)
I woke at a reasonable time but could not get myself moving and despite setting several alarms only managed to actually get up at 9am. Breakfast outside then on to a work call at 10am.
The rest of the day was work for me and D. B was working on a 3D model of a panther-like "spirit animal" based on concept art by his cousin (also B). Meanwhile F has belatedly realised that the tree at the front of the house is perfect for climbing and hiding in (and she got me to chop some branches off to improve it further).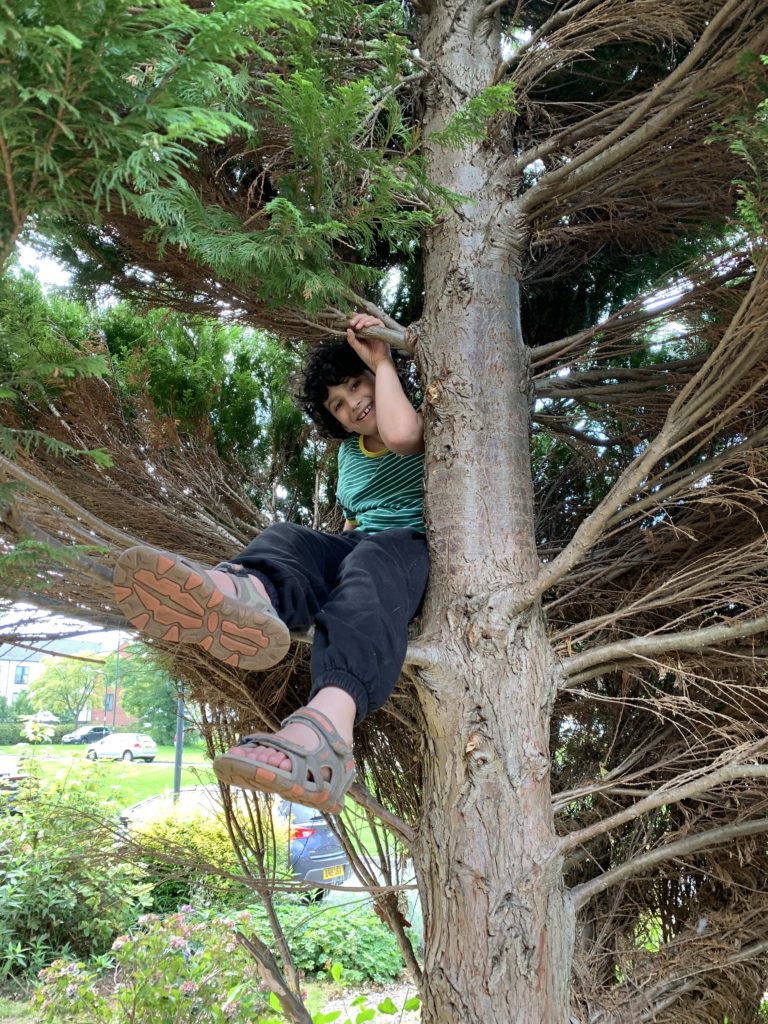 In the afternoon F did a repeat watch of the new Disney film "Magic Camp" which we watched as a family yesterday.
At the end of the day F and I had our first face-to-face music lessons since March – all at Totally Rad Music in Leamington. F has had some drumming lessons on Zoom but she hadn't had a piano lesson since March – and she had both today. I had my first singing lesson since lockdown started – with a big perspex barrier between me and my singing teacher. F and I were the first students in the afternoon/evening slot and it was very quiet overall – which was nice. The studio has been adapted as well as possible for the conditions I think and hopefully we'll continue to feel comfortable there (because it is all one-to-one it feels pretty safe overall).
After the singing lesson then had a meeting with the rest of the choir committee about plans for between now and Xmas. Unfortunately it isn't as easy to get the choir back together as to do individual lessons like I had today – but we have a clear plan to keep singing even if we can't do proper rehearsals and performances – which is, of course, what we all want.
Need to get some sleep now as tomorrow we (me, F and B) need to practice getting up a little bit earlier so it isn't so much of a shock on Thursday when we have to do it for real!
Stay safe, stay strong.