Feeling: Good
Listening to: Lost in the Woods (Frozen II soundtrack)
Watching: QI
Despite good intentions to get up earlier this morning as a pre-back to school test run, everyone except B failed at this. B was up and about at 6:45, while the rest of us didn't manage to get moving until gone 8.
Not a terribly exciting day overall – work for me and D, while B was working on his 3D model of a panther and F was amusing herself reasonably well. F watched the Lego movie 2 in the afternoon and that inspired her to get out the lego and play for a bit, and she started to try to film some stop-motion animation with it. Unfortunately she struggled a bit, so B agreed to help, and then they fell out … so not sure much got filmed in the end.
My main "excitement" for the day was replacing the battery in B's iPhone. We bought B a refurbished iPhone 5S when he started secondary school, and overall it's worked pretty well – but the battery has always been a bit crap. In the last couple of weeks it's completely given up the ghost and so I decided to order a "battery replacement kit" from a company called iFixIt who specialise in making it possible to repair devices that are really not designed to make this easy. The kit was about £30 including shipping – so it seemed worth a go, and if I bodged it then we weren't really in a worse position.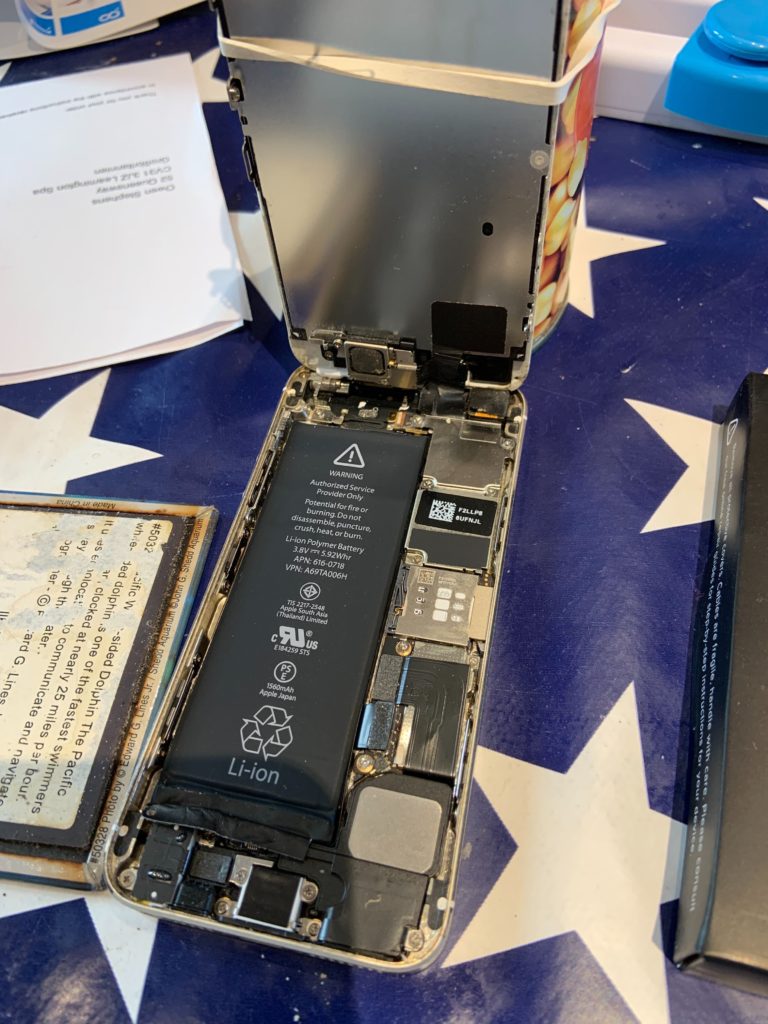 The biggest challenge was getting the old battery out as it's held in by glue strips which really didn't want to let go – eventually I managed to get it out and the rest of the process was relatively straightforward if fiddly and slightly nerve-wracking. The result seems to be a working iPhone – hopefully it stays that way 🙂
Stay safe, stay strong.