Feeling: Pleased
Listening to: Nothing today
Watching: Strike: Lethal White
Lovely day today with a visit from my Mum. D was up around 7:30 and by the time I got up about an hour later she had B doing hoovering and F cleaning windows (not at all sure how she managed this). I had a text from Mum saying she was on her way, and so I got on with cleaning the bathroom immediately (no breakfast for late risers today).
After the bathroom was done I started to tidy up various junk that was piled by the backdoor and had just managed to get it looking presentable when Mum arrived.
We spent a lovely relaxed day with Mum, mainly spent on our deck (the weather being good) and taking a walk along the river in Leamington. Driving isn't something Mum enjoys doing, but she is determined to make it something she does as a matter of course, which is really good to see – and doubly nice to have her come and visit us.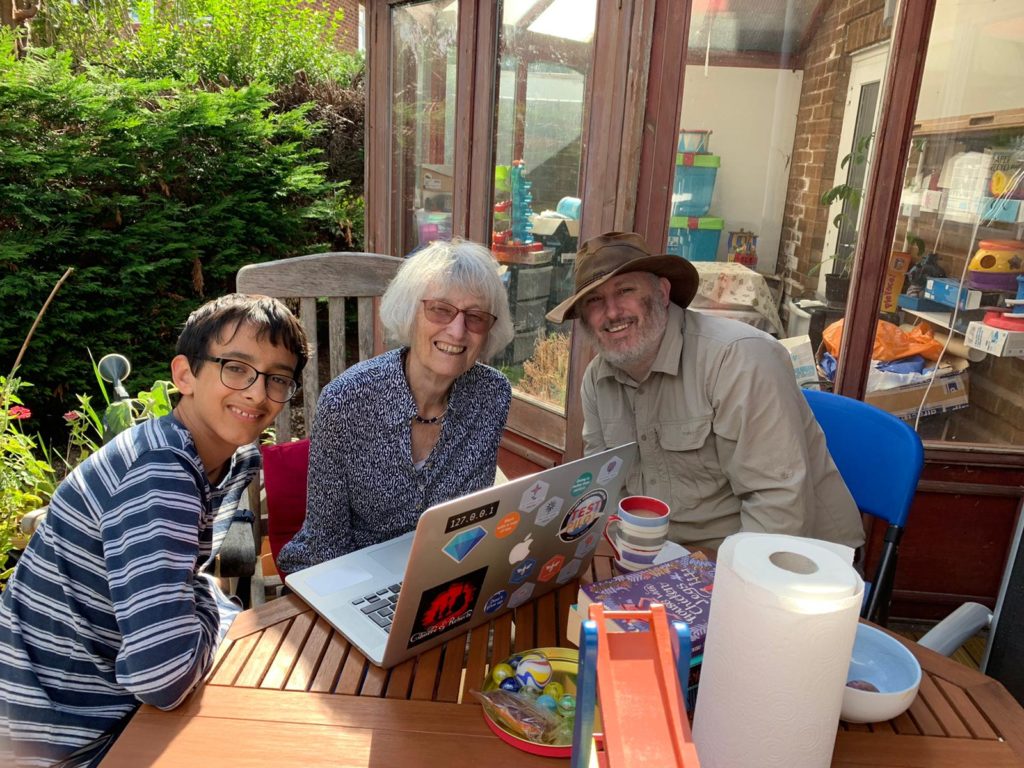 After Mum went (around 4pm) we had the family Zoom quiz and after I chatted to M and L in the US (and exchanged baking tips with Z), while D cooked some puri for us to have with the remains of yesterday's takeaway.
Not sure I'm really ready for Monday tomorrow, and news this evening a bit depressing with a huge spike in positive tests for COVID-19 reported today. But overall a lovely weekend.
Stay safe, stay strong x