I think both D and I have been feeling restless the last couple of days. Work dominates most days for both of us, and we are feeling cooped up (of course – this states the obvious!). Hopefully the upcoming long weekend will be a chance for a bit of a rest and a re-set.
Spoke to F's teacher this morning and hearing her voice really cheered F up – she had a real smile on her face afterwards. It's amazing what these little bits of contact can do to your mood.
B was up and working early today – not sure what time he started but by the time I woke he was already at his desk and working away.
Conversely I found it hard to focus on work today and ended up having to do some catching up this evening instead.
Meanwhile the kids virtual art lessons the last two weeks have been on "colourful cats" which has been going really well – the most successful of the art projects they've worked on since lockdown began.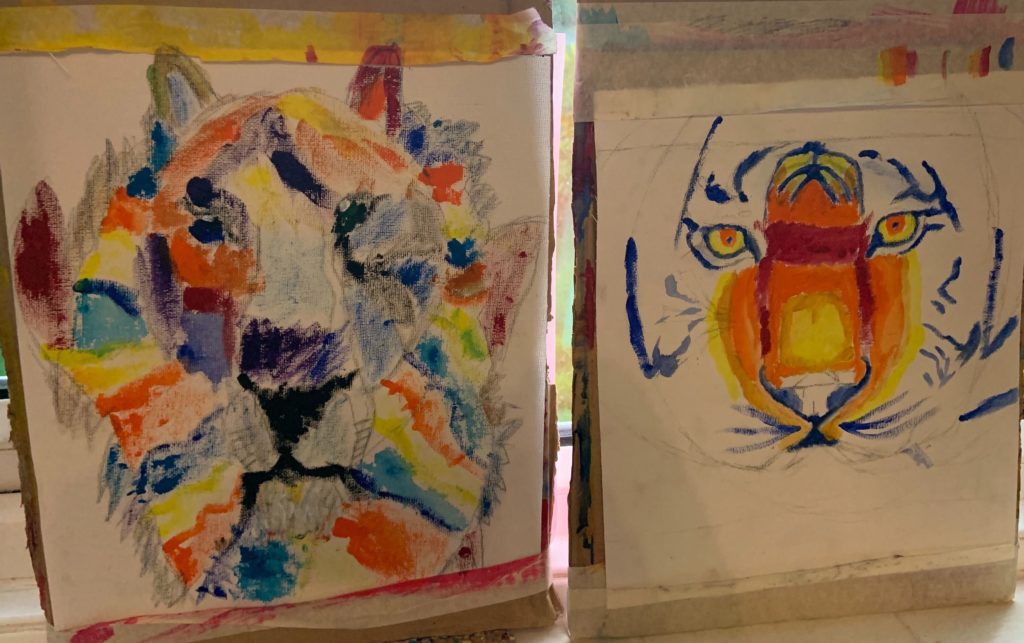 My dad's name was added to a memorial stone in the churchyard near their house today and E sent a picture, and meanwhile, out in the garden our peony has just come into bloom.
Stay safe, stay strong.