Slept surprisingly well and everyone except D slept in this morning – both kids struggled to get to sleep last night because of the heat.
Both B and F have music lessons (piano and drums respectively) on Thursday. B had a Grade 1 "mock exam" with his piano teacher this morning – and his teacher said he did well enough to pass – which is great since its taken him a long time to get to this stage – shame he can't do the real exam at the moment!
F has definitely taken to the drums (we got her a drum kit for Xmas last year) and has a good sense of rhythm. More practice wouldn't hurt but she enjoys it and its something of her own since none of the rest of us have any idea (although she does pass on her knowledge to me in occasional lessons). Staying with drumming (sort of) we watched the first episode of SK Shlomo's Homeskool Beatbox Adventures today which she really enjoyed (we saw SK Shlomo at the Cheltenham festival last year and he was great – I'd love to be able to beatbox with some degree of skill and credibility – which I suspect at my age isn't going to happen!). F immediately wanted to know how she could be part of the "Zoom Room" which is used to get some interactivity going in video.
F also had a session with Liz/Mrs C today which she really enjoyed – she was just overflowing with chat and wanting to share poems and stories she's been working on – it was really lovely to see and I think was something F needed.
I had quite a full work day, and didn't finish until 9:30 due to some interviews with people in North America – but because I knew I was going to be working in the evening I tried to take it easier during the day, especially straight after lunch – I was able to take time out and cook bolognese for tea.
And in the garden another rose is open, revealing this beautiful centre.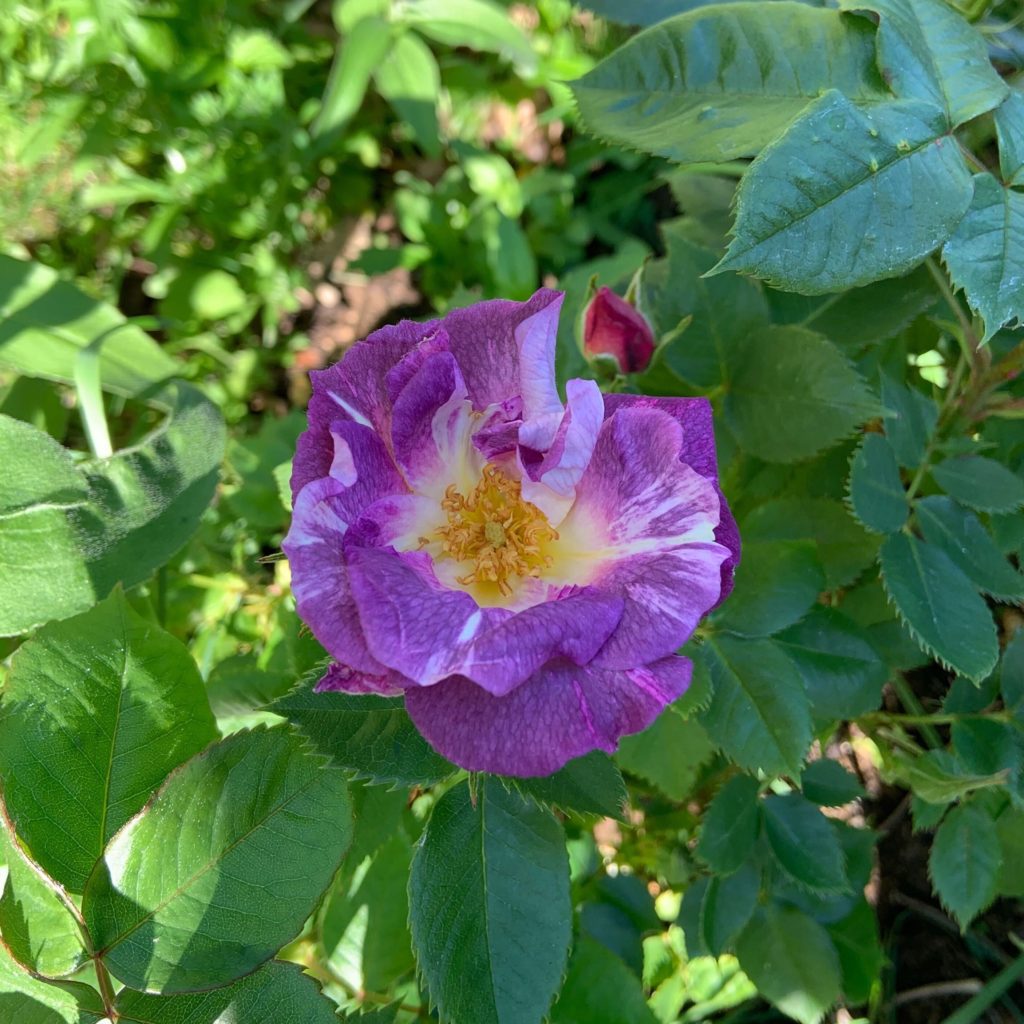 Stay safe, stay strong.