Feeling: Tired during the day, better this evening
Listening to: Nothing today
Watching: Great British Sewing Bee
Really hot today, which left me feeling very tired during the day (and even had to have a nap in the afternoon). Although I had some training to deliver first thing, overall I had a quieter Wednesday than usual due to a couple of cancelled meetings – which was a relief.
B had "Food Tech" homework and had to cook something so decided to make pita bread – which was a great success.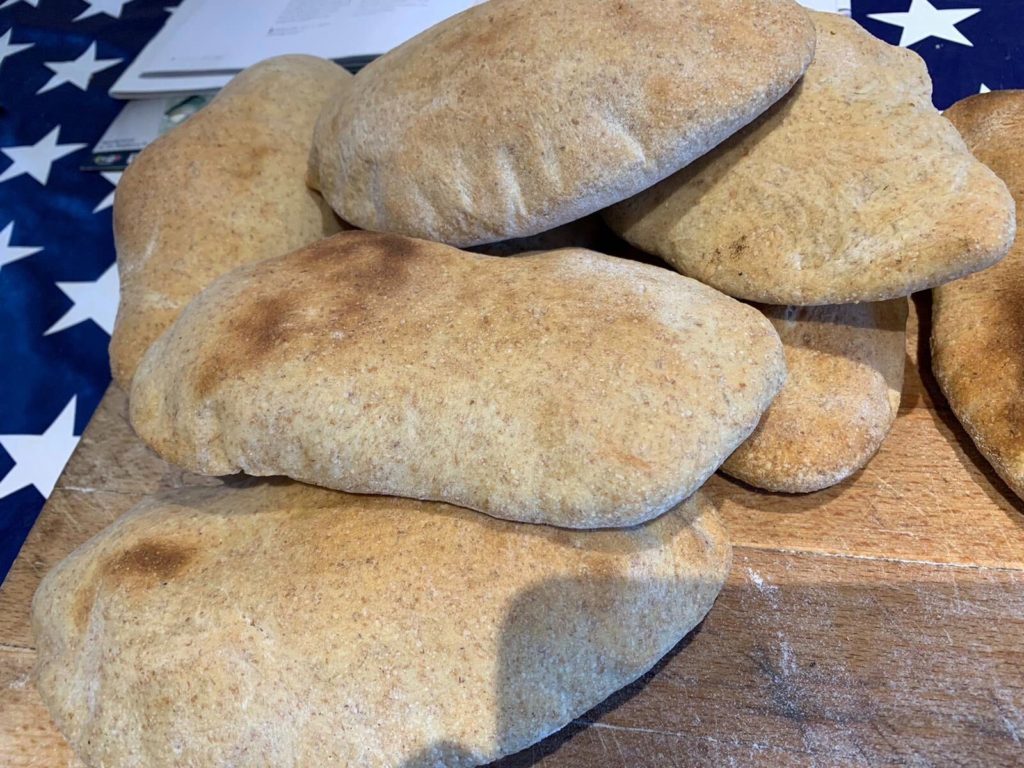 Very nice virtual choir this evening, and a chat online with a few choir friends was a nice pick-me-up this evening.
In the garden one of our new roses (a Ferdinand Pichard) is out which is lovely – mainly pink with small flashes of white.
Hoping it cools down a bit tomorrow!
Stay safe, stay strong.