Another slow start to the day for me, but B flew through his school work for the day (although that meant he could then spend far too long dealing with the one problem piece of work from earlier in the week).
F was eager to do her work (create a Roman centurions shield) once D suggested she could use the spray paints she got for her birthday – she has been so looking forward to trying these out (and of course didn't want to restrict herself to just the shield once she got going!)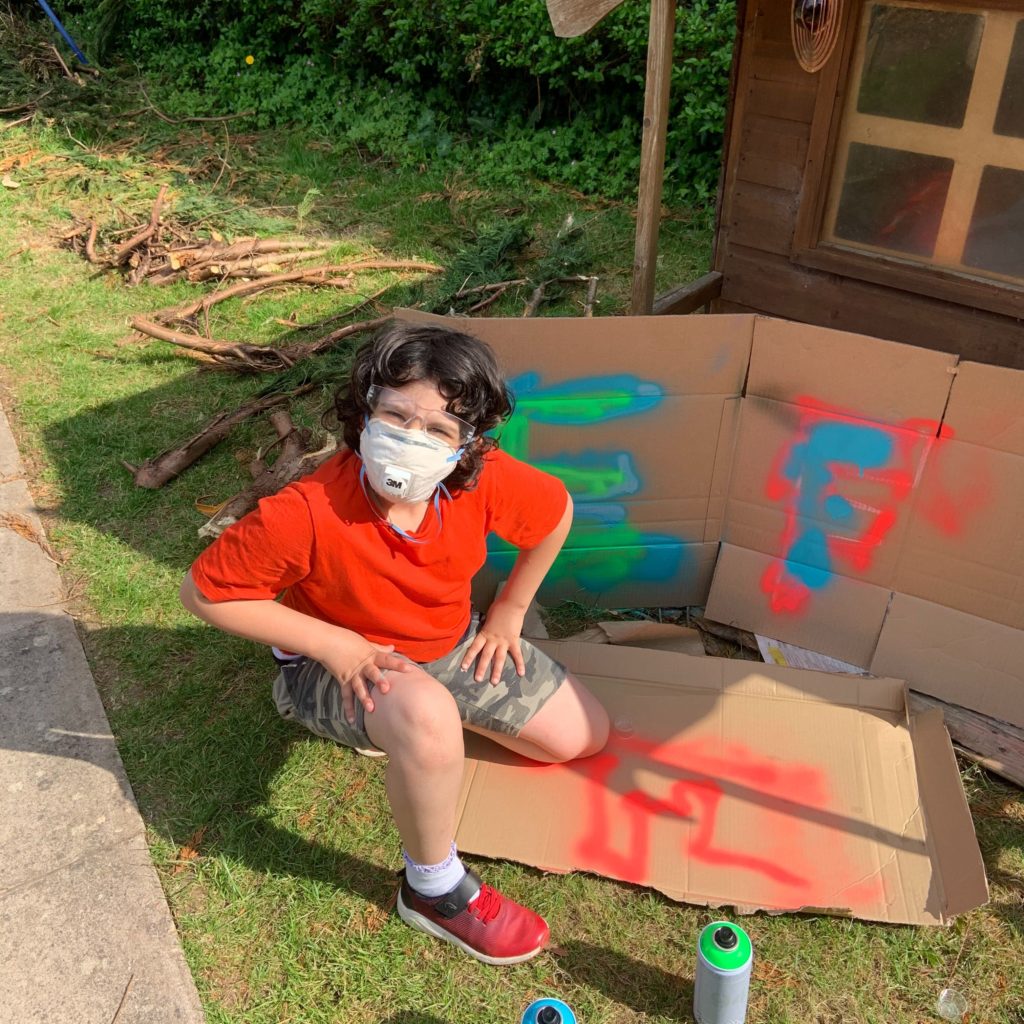 As he'd planned yesterday, B setup a maths "escape room" for F (one he found online rather than created himself) and although she occasionally got frustrated, I think F enjoyed the challenge overall.
D has been doing more linocuts in her series about the favourite items in her wardrobe with a scarf yesterday and pyjamas today…
D and I have loved Taskmaster since it started and UKTV have recently created a "PG" version with all the swearing bleeped out so we decided to introduce the kids to it this week – to much excitement and hilarity on their part. Apparently tomorrow evening we are going to have a "games night" and I'm half expecting to be set a taskmaster style challenge!
Tomorrow we are all taking the day off – woo! (although when asked F still wanted to do her hour tutoring with Liz) – not sure what we'll do but I'll try not to get involved in any work for the day. In anticipation I'm sitting sipping some Makers Mark this evening (I was going to have a rum, but somehow have none in the house).
Stay safe, stay strong.