Feeling: Tired
Listening to: The Well-Tempered Clavier (Bach, played by Angela Hewitt)
Watching: nothing much today
Feeling tired again, and had a headache through the day again – although it has eased up now.
Woke early feeling OK, but feels like its been a long day. F seems to have struggled this week and really didn't want to do much today. We did get out for a short walk this afternoon (definitely more people out and about now) and this morning played a game F made yesterday with the help of a book "Board games to create and play". It involved an invisible player and a search for treasure. I lost!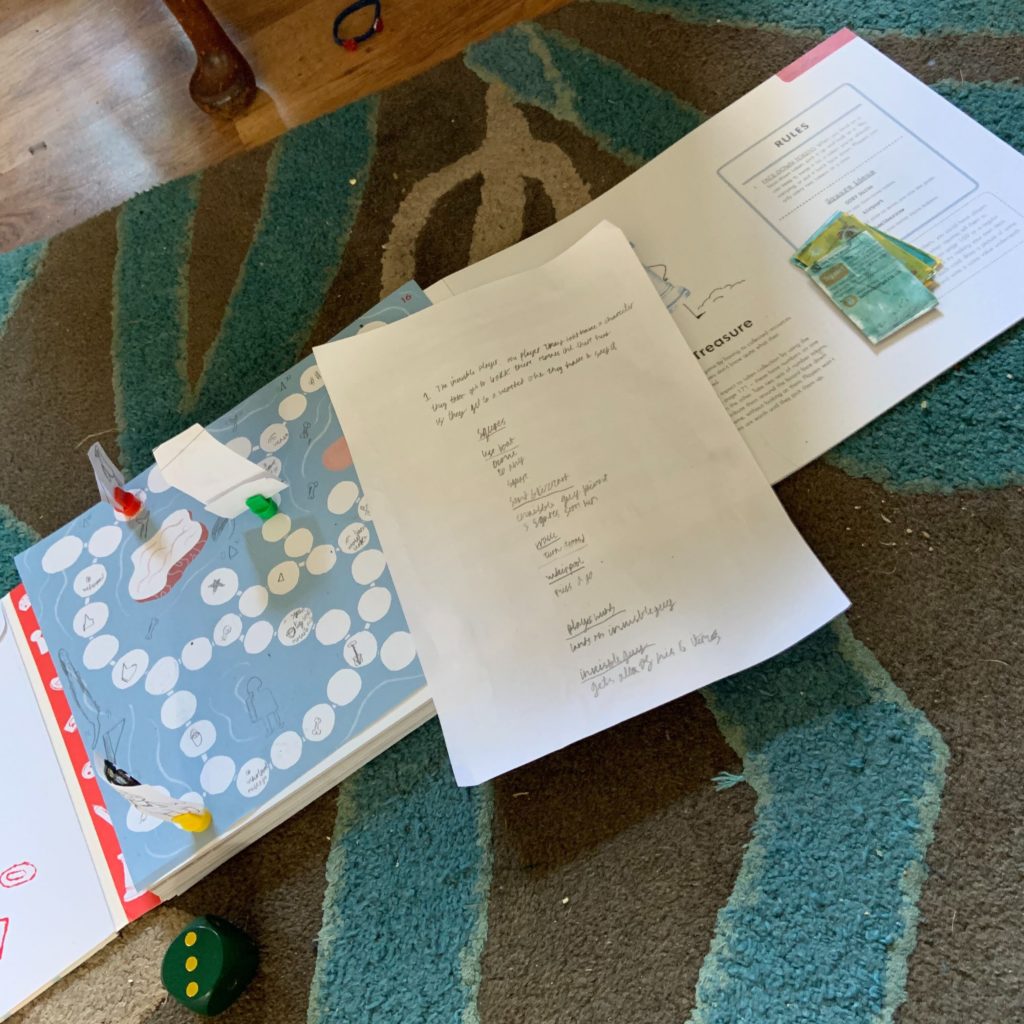 A much nicer day today and we had lunch outside thanks to D (who now, sadly, seems to have picked up whatever I've got and is sniffling away).
I had lots of work calls, but took a bit of a break during the day because I knew I had to work 6-8 this evening with some extra Zoom calls with people in the USA.
Really looking forward to the weekend – suddenly feels like its been a long week. I'm going to get to bed early.
Stay safe, stay strong.