After getting an early night last night, I then woke early – first at 5am, then again at 6:30 when I got up. However I feel better today so maybe it did me some good to get to bed earlier, even though I didn't actually get more sleep!
Its felt like a busy week work-wise – lots of calls to get through, lots of work to do, and I've still failed to do some long overdue business admin – I must try to get that done over the weekend.
The original plan was that we'd be with my Mum in a lovely holiday cottage in Wales this evening, with a weeks holiday with E and family stretching before us. Sadly, of course, we are at home instead. So we celebrated by having a lovely fish pie (cooked by D) and then sticky toffee pudding (shop bought I'm afraid) & custard (which I made … from Bird's Custard Powder of course!) – which was sweet, sickly and delicious.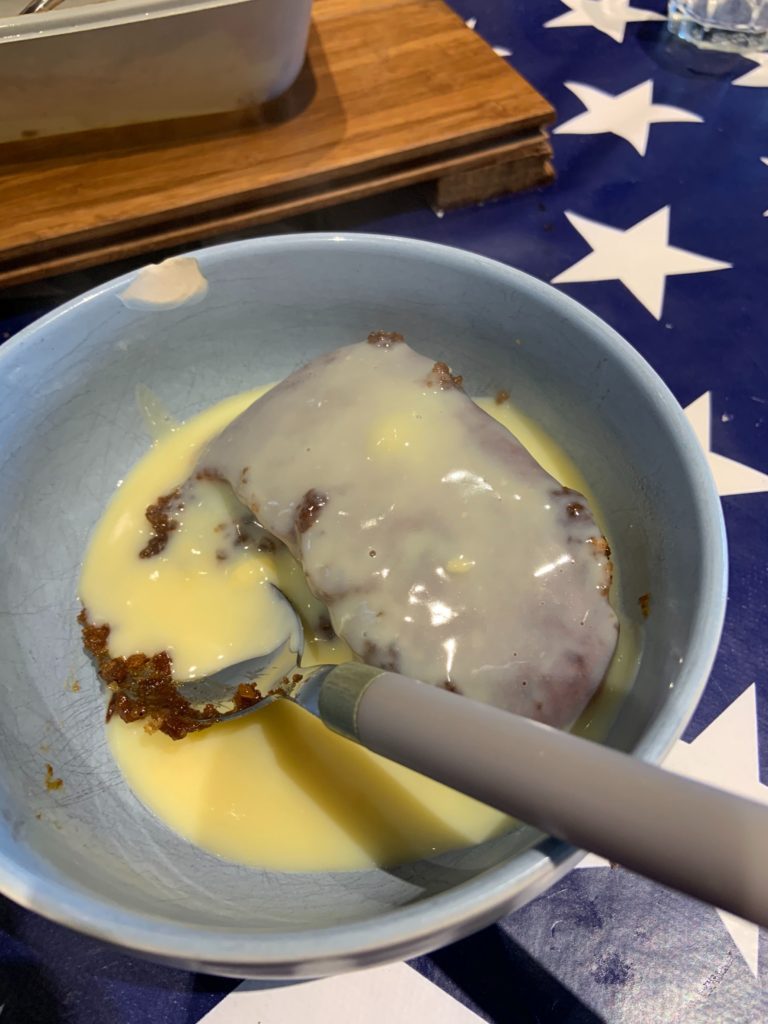 After tea we had another treat – an online gig by my favourite folk duo, Gilmore and Roberts. I was meant to be seeing them live for my birthday in a couple of weeks, but with gigs for the foreseeable future cancelled they decided to setup a Patreon page and committed to doing an online gig once they had 50 patreons – which they managed in a week.
I was so glad we were able to support them, and then enjoy a great hour or so of entertainment this evening. Also really appreciating have a projector, big screen and decent sound system at home – it made it feel like they were in our living room. F spent the concert drawing illustrations for each of the songs (when she wasn't dancing), while B spent it doing origami, and D and I sang along to the songs (which apparently isn't polite at a real gig)
Tomorrow I've promised the kids we'll try to make a wildlife pond out of an old baby bath (which I'm hoping is still in the loft, otherwise that project is going to hit the buffers pretty quickly), and I need to try to finish my hedge taming in the garden. I've also got to record my part for a "virtual choir" we are doing, and hoping to get some band practice in with the kids, and finally wishing my youngest nephew happy birthday – so it should be a pretty busy day.
Stay safe, stay strong.