Feeling: OK
Listening to: Pentatonix
Watching: The Great British Sewing Bee
Thought I woke up reasonably early (well – before 8!) this morning, but D had been up long enough for the cup of tea she'd made me to be only luke warm.
The kids did some cooking today – bacon sandwiches for lunch and then B made macaroni cheese for tea (with a little help from me). Wednesday is a busy work day for me so didn't see as much of everyone else today, especially during the afternoon, but F did some school work (although with less enthusiasm today) and B seems to have settled into a reasonable rhythm with his school work and is getting on with things and keeping on top of everything as far as we can tell.
Both D and I got deliveries today relating to our respective obsessions (I can't have enough electronic bits and pieces, and she can't have enough stationery). I also got what I assume will be my last birthday present of the year – a linen bread basket/keeper from M, L, B & Z – I just need to bake some bread to put in it (so I've just mixed up some sourdough starter now – I'll bake tomorrow).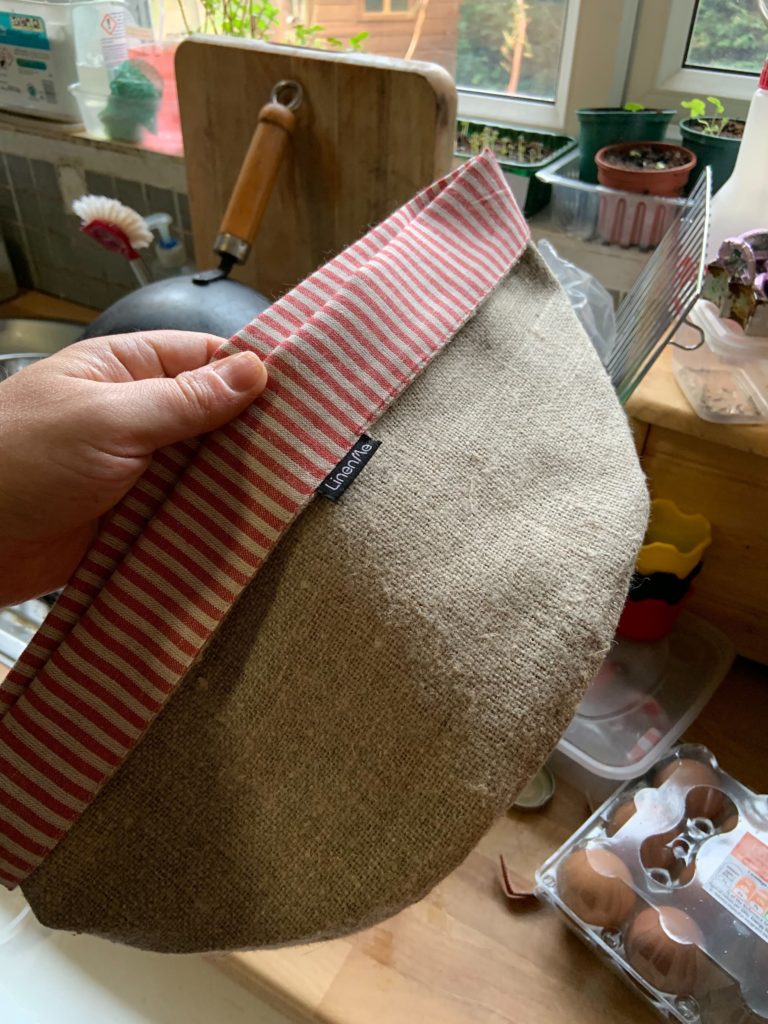 There was also a delivery for the kids today – we ordered a new swing & climbing set for the library garden (as the swing we have is really a bit tired and too small for both of them). I'm know F will love it and I hope it will be big enough for B as well. I think it might have to wait until the weekend to put it up though (although not sure F can wait that long).
In the evening choir for me and D & the kids did a quiz with some of the family on Zoom – although our kids are obviously hard quiz masters since the top score was 16 out of 30! After the quiz finished both the kids got a bit upset (for no real reason as far as we could make out) – I guess just the excitement combined with disappointment when it finished perhaps tinged with sadness at not seeing their cousins, aunts and uncles in real life. F got upset again later when it was time to sleep and worked herself into a real state taking ages to get to sleep 🙁
Polly Faber and Clara Vuillamy's stories about Mango and Bambang (a little girl and her tapir) have long been a favourite in our house and a few days ago Polly Faber published a special "lockdown" story about the characters on her website. F was inspired to draw some illustrations and Polly added them into the story which is lovely.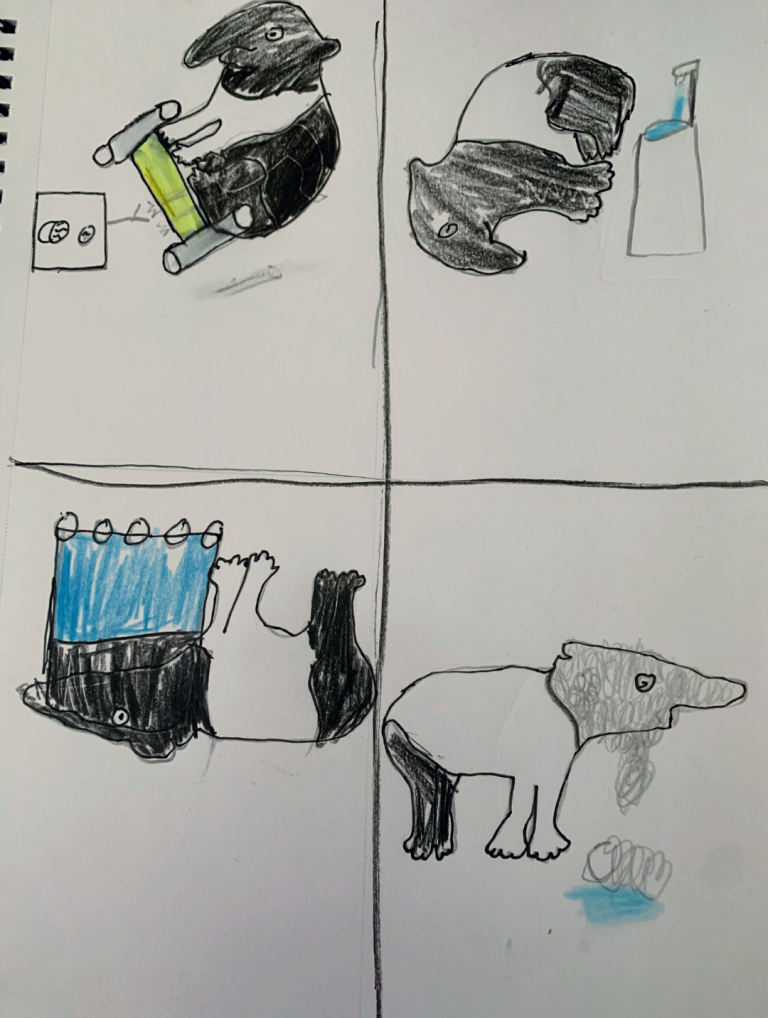 Stay safe, stay strong.