My birthday today! I woke in the early hours (around 4:30) but eventually got back to sleep and so slept through D and the kids getting up to get my presents, a cup of tea and toast and jam for me to have breakfast in bed.
We always open presents and cards first thing – before getting out of bed – and today was no exception. I got some lovely cards including a handmade coffee-themed one from B & F (Espressily for you!) and from my Mum a lovely photo of me and my Dad from my birthday last year. I also got a book ("Shadows of the Short Days" by Alexander Dan Vilhjálmsson – Icelandic urban fantasy I think), a handmade, personalised, wooden whisky tumbler & some single malt Speyside whisky, and a wooden automaton to make.
B and F have designed me a picture frame which B has created in some 3D modelling software – ready for printing once we get the 3D printer back up and working.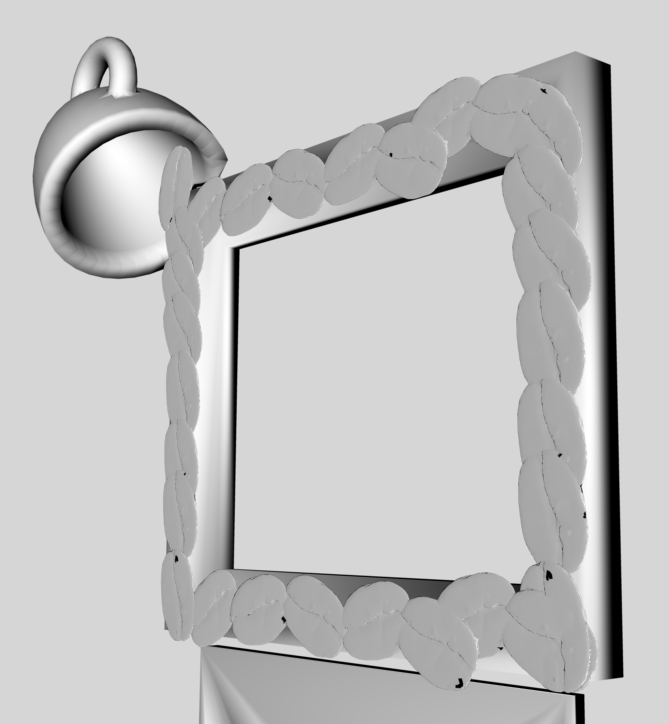 B was already baking by the time I got up (lemon cake ) and F was determined to read a book from one of my favourite childhood series The Song of the Lioness, and spent most of the morning curled up on the sofa with a book (F loves to read but only when she chooses – both the time and the material – never if we suggest reading something). After second breakfast and cake baking/reading was done we all went out for a walk in the beautiful sunshine. Spring really is moving on and it was lovely to see flowers out – even this simple sea of daisies in the park…
…and this beautiful blossom.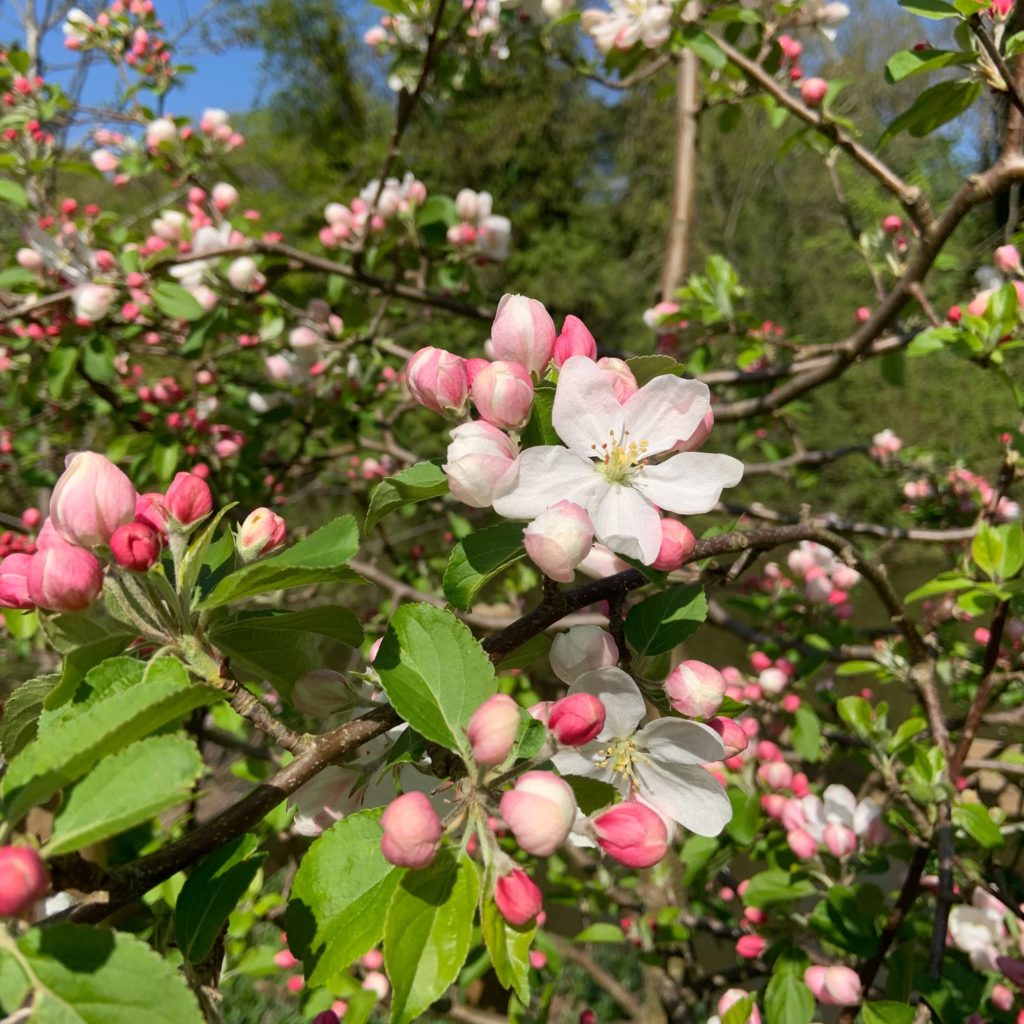 We had lunch in the garden and then I started to build the wooden automaton – a guitarist. It was fun to do and I finished it just now.
In the afternoon we watched a film "Four kids and It" – a modern re-working of Five Children and It (the original by E. Nesbit, the new novel by Jaqueline Wilson, now a Sky film) which was a good fun family film. I talked to E and family and my Mum during the afternoon and it was lovely to talk to them. There was also more baking as D and F made me cinnamon buns with a salted caramel sauce – yum!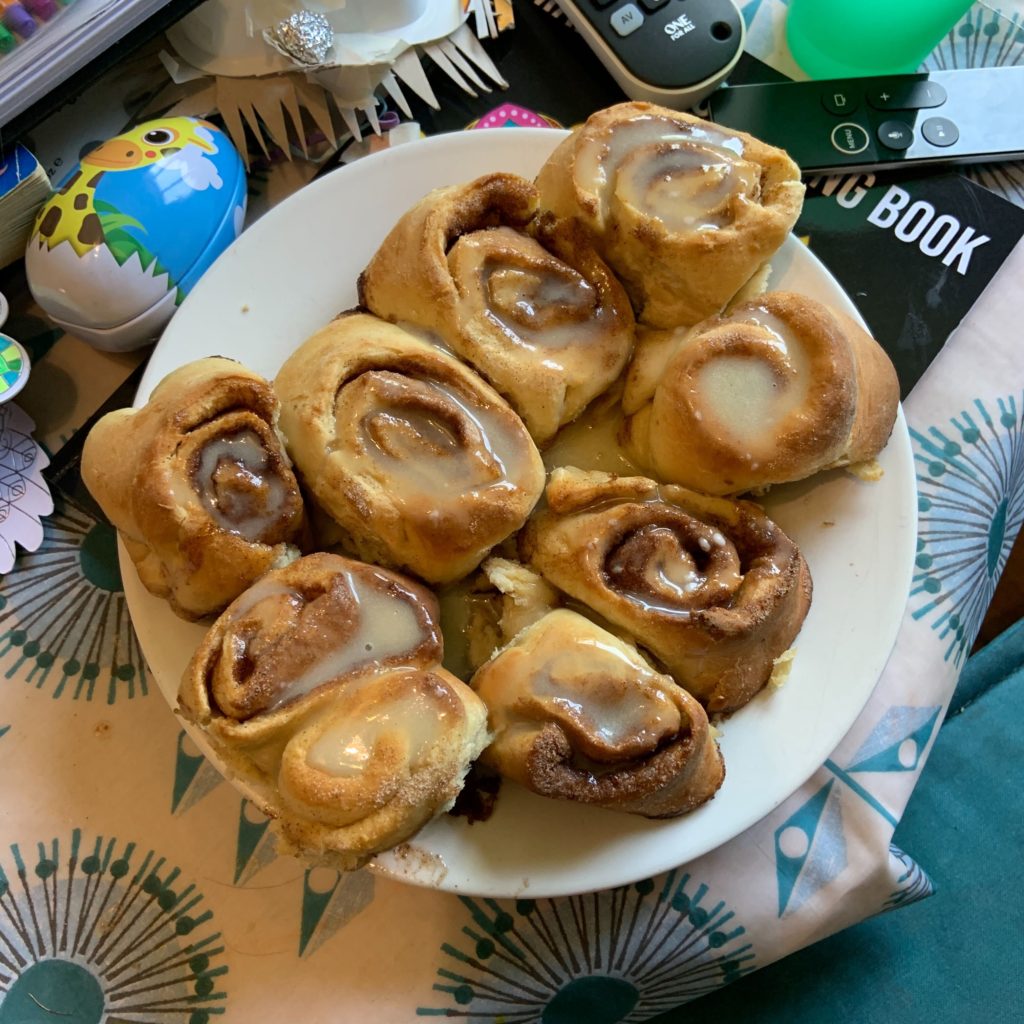 After the kids were in bed, D and I watched (well I watched, and D tolerated) Streets of Fire – which has become a bit of a birthday tradition for me. If you haven't seen it (and you probably haven't) it's a sort of action/musical with music by Ry Cooder and Jim Steinman, costumes by Armani and directed by Walter Hill (The Warriors). It is about as 80s as you can get, with a 50s meets 80s aesthetic with Rick Moranis, William Defoe and Diane Lane playing second fiddle to more obscure 80s actors Michael Paré, Amy Madigan and Deborah Van Valkenburg. The whole thing comes across as a dark neon fever dream that takes itself slightly too seriously – and I love it. D puts up with a lot xxx
I had a lovely day and was spoiled by my lovely family. What more could I want?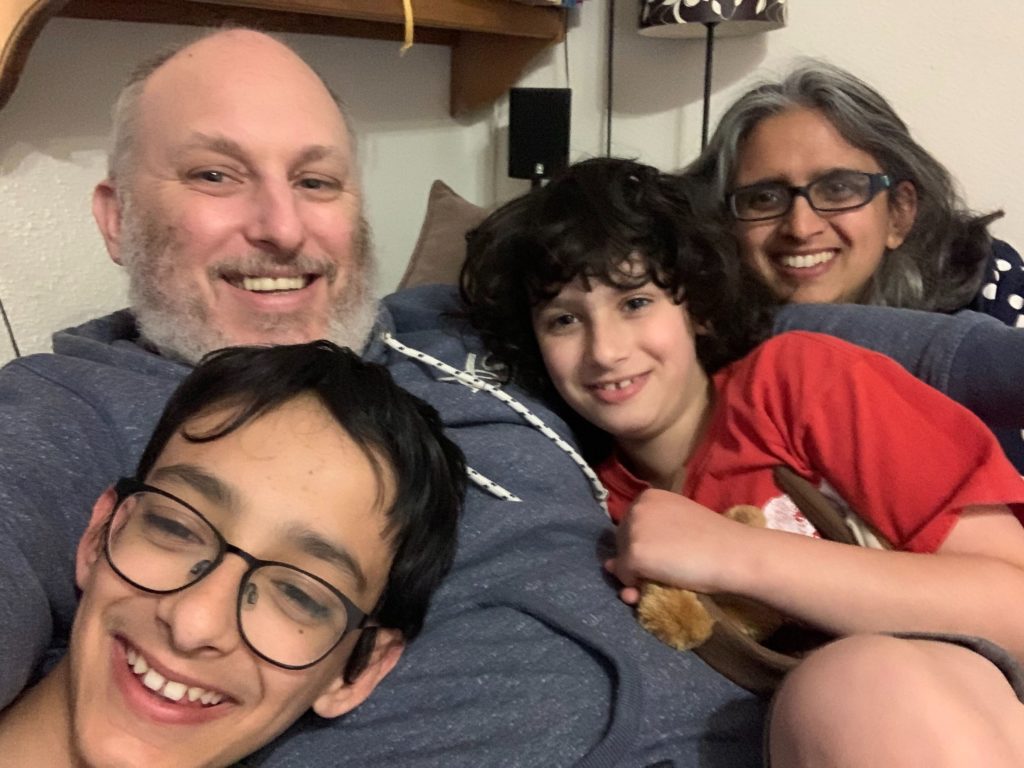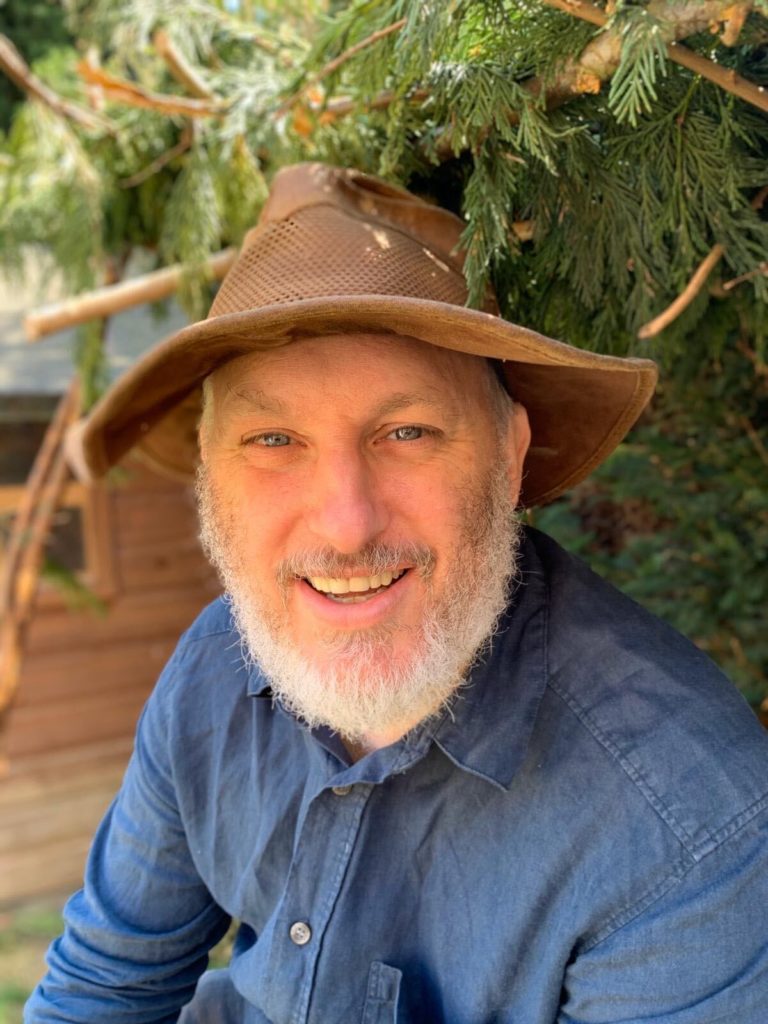 Stay safe, stay strong x