I'd been worrying about Fs birthday and it being a special day for her despite the circumstances. Happily she seemed to have a great day, and even though at the end of the day she was a bit tired and grumpy, I think that was just normal over-tiredness after an exciting day – to be expected on any 9yo birthday.
She was really pleased with her presents – from sweets, colouring books and pens to spray paints to a computer of her very own (an Acer Chromebook 11).
F had specifically requested to wake at 7am and got me to set her alarm – I think she was worried about missing out on some fun if she slept any later. I made sour cream waffles for breakfast and after coffee F made us do a read through of another of her presents – a script from Cabin Pressure – a radio comedy written by John Finnemore. Since there are four main characters (and this particular episode, Limerick, only features the four leads) we were able to take one part each and read through the whole episode.
F played a computer game B had written for her specially for her birthday (the actual present B had ordered for her didn't arrive in time but I think will provide some extra excitement when it does reach us).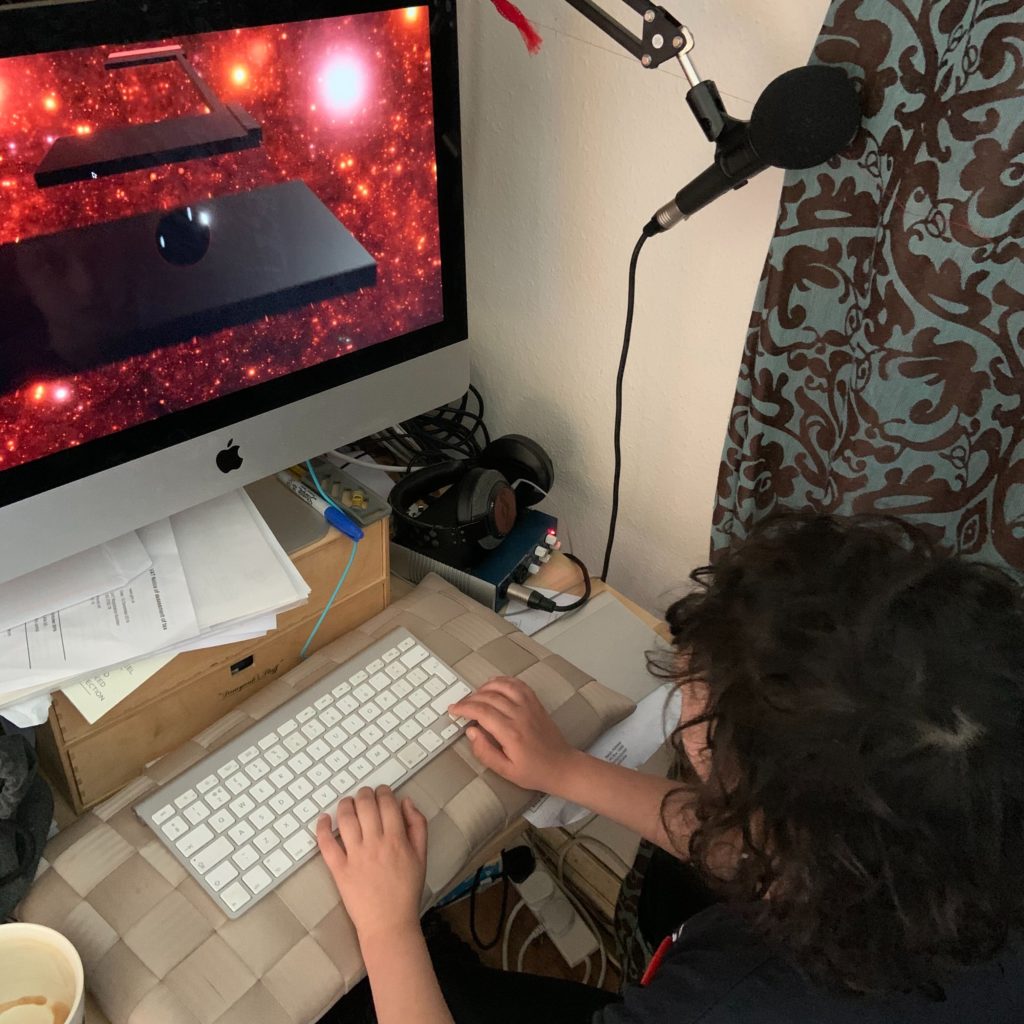 Then the kids played outside a bit while I started to mix some dough for some pita bread so we could have it for lunch.
Inevitably the kids fell out after a little while, and F came storming in – but luckily we'd saved another birthday treat for her – a special birthday message from Tweedy the clown.
Tweedy is a stalwart of the Cheltenham Pantomime in the winter and Giffords Circus in the summer (although sadly not this year), and is a firm favourite with all the family (my Dad in particular would be reduced to hysterics watching him). I'd seen him offer on Instagram to do birthday messages, and emailed him, and got a video back – and F loved it. She must have watched it 4 or 5 times back-to-back immediately, reduced to fits of giggles each time.
After lunch in the garden we spent the afternoon out of the sun, with F starting to setup her first website from her Chromebook, and doing some drawing and colouring using her other presents.
F had requested spaghetti bolognese and a Victoria sandwich for her birtday tea. Luckily we'd been able to get everything except the spaghetti – and somehow I'd got the last packet of linguine in the supermarket – so she pretty much got what she wanted.
I got a bit (lot?) grumpy while I was baking the cake as our hand mixer broke while I was trying to cream the butter & sugar, and I made a bit of a mess as I tried to beat the mixture by hand. I think I was a bit tired by that point, as I fell asleep later in the afternoon. Anyway – the cake turned out great and B helped me do the butter cream & jam filling.
In the afternoon we had a Zoom call with most of Fs close family – aunts, uncles, cousins and her grandma – we all got to sing happy birthday and she blew out the candles (a feat she then repeated later during the weekly quiz we are doing on Zoom).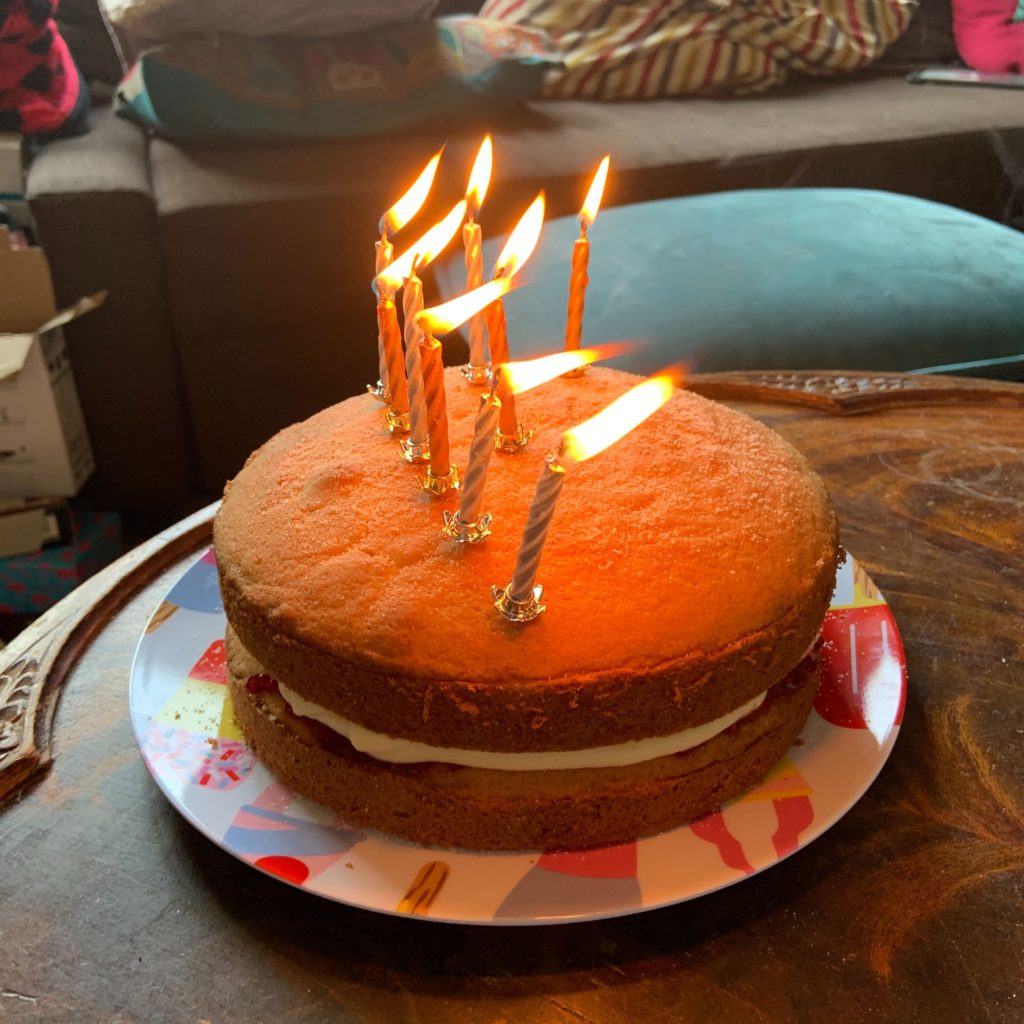 Overall a very successful day. Happy Birthday F. Stay safe, stay strong, keep smiling.