Reading my post from yesterday back I was obviously feeling a bit down at the end of the day, and I forgot to mention the amazing tiger models the kids made (with Ds help) from some yoghurt pots yesterday based on instructions from @DarrellWakelam.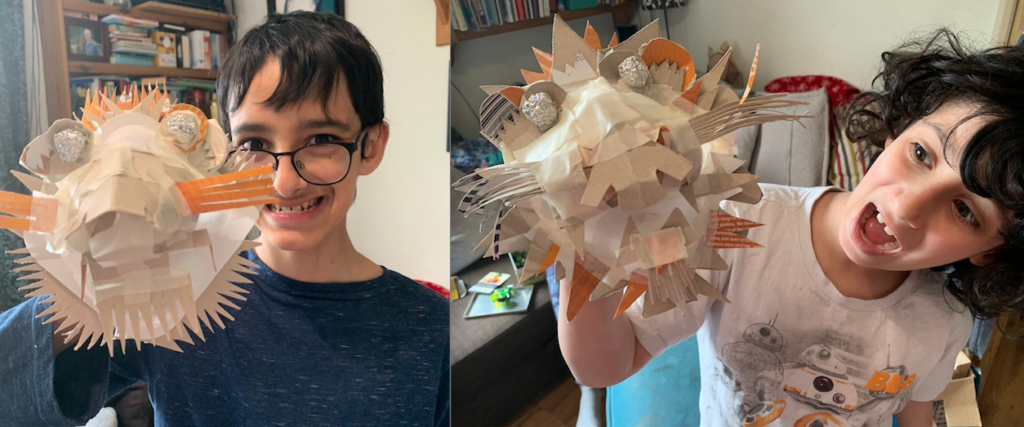 I slept well and woke around 8. Got up, sat with D for a bit and then headed off to pick up pastries and other supplies from Haddie and Trilby. It was nice to see George (the owner/baker) and great to pick up some bread flour as well – but best of all to have lovely pastries for breakfast which we all enjoyed sharing.
The rest of the day was quite chilled and relaxed. I tried to do some reading, but I've been struggling to finish the book I'm half-way through – it just hasn't really grabbed me (a sci-fi novel: The Technician by Neal Asher) and D has suggested I just give up on it – which has, of course, made me more determined to slog my way through it.
I worked on a looping arrangement for a while and helped F do a new page on her website about "fun activities to do in quarantine" (with an amazing poem she wrote inspired by @IMcMillan's "Adult Fiction" poem). Meanwhile B did some homework, and I tried to help him memorise the first twenty elements in the periodic table.
Unfortunately during the day I had some news that I'm not going to share on here and although it wasn't unexpected it was very sad.
After lunch we went to an online concert on Zoom – it was part of the Oxford Folk Weekend and we'd originally intended to go to the live performance – part of my birthday celebrations. It was the folk due Gilmore & Roberts again (who we also watched a couple of weeks ago). It was nice they could hear our applause (although the video was lower quality than the streamed gig I think) and they took requests & questions/comments from the audience – and F was keen and able to show them the illustrations she'd been doing for their songs.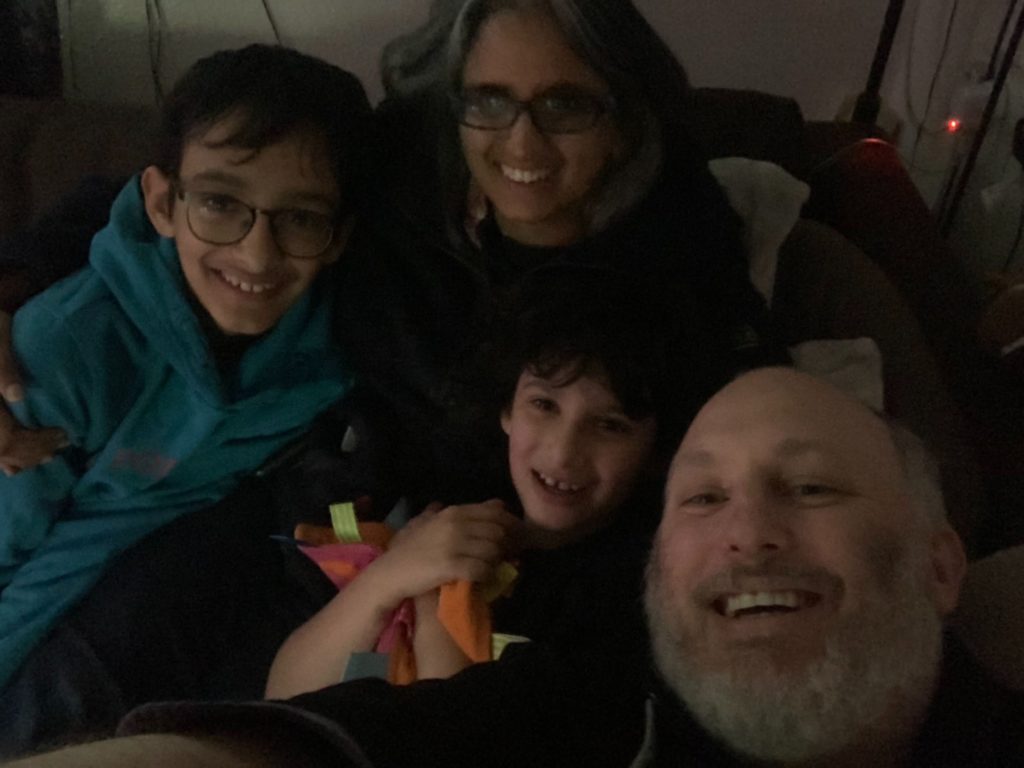 In the afternoon D & F watched Mary Poppins Returns while I did some work on the course for next week and B played on the Nintendo Switch. We had an early tea, and then our weekly quiz (during which I misremembered the actor Ann Bancroft as Ann Banks – for which I hold Mary Poppins responsible).
I continued to work into the evening until finally finishing up around 9:30, and then had a (second) beer and watched some TV while D did some cross-stitch (having finished her blanket this week).
I expect the kids will be up early to help me celebrate my birthday tomorrow so I should think about going to bed.
Stay safe, stay strong.