Feeling: Tired but productive
Listening to: Nothing today
Watching: Great British Sewing Bee
Got up early (alarm at 6, although not out of bed until about 6:40) to get some work done in preparation for a meeting at 10am – it was nice to be up and be feeling productive first thing.
Overall a busy work day for me, D also working hard and kids had quite a bit of screen time. B did some writing (a poem) this morning but F wasn't in the mood and just sat and listened to some music. B is making pizza for us tomorrow and did some of the preparation today (oven roasted tomatoes!) and got the dough made to rest in the fridge overnight.
The kids did manage some time outside today, as did D – raspberries, strawberries and peas all doing well.
D has also grown an impressive crop of basil in the house – just right for the pizza tomorrow.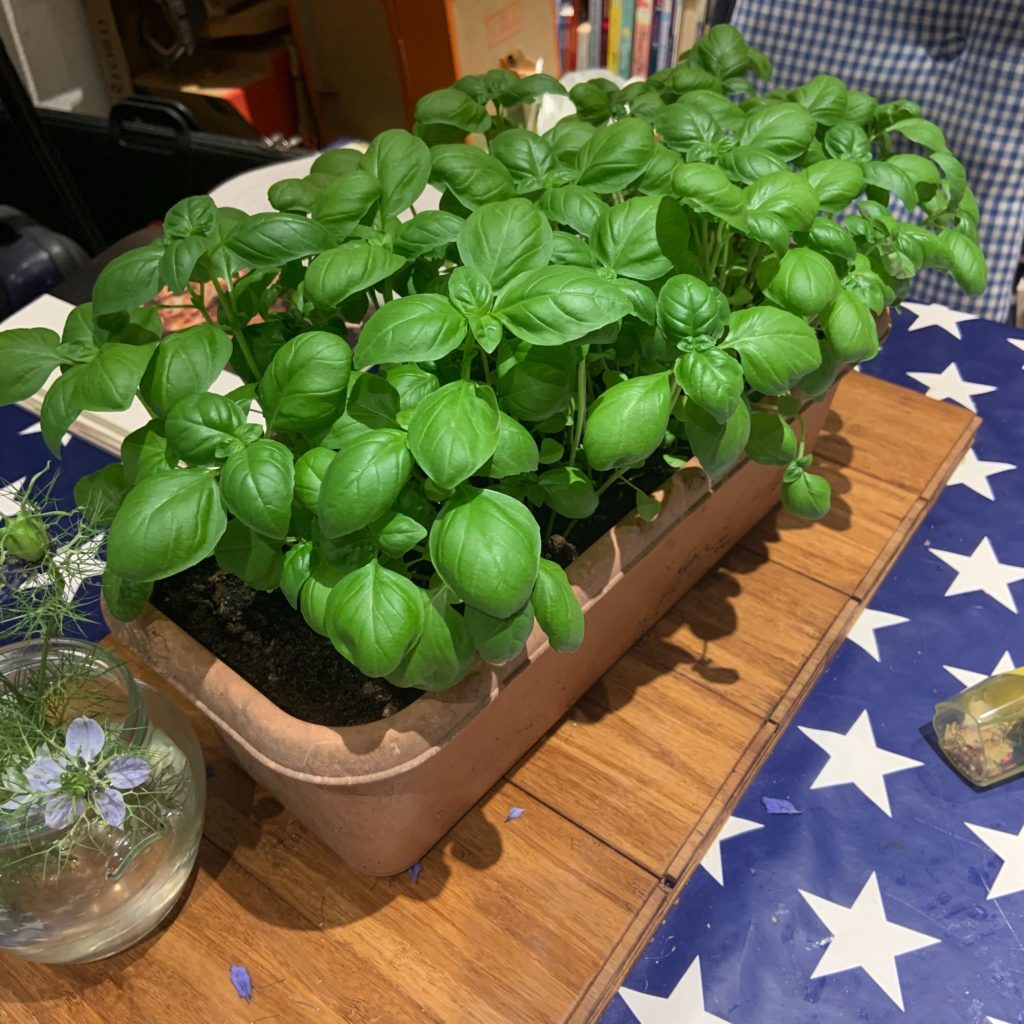 This evening I had virtual choir – nice to see people and chat for a bit.
Checked Bs dough just before I came to bed and it looked like it might escape the bowl if I just left it, so I gave it a fold and shape – hopefully it will be OK with that and rise again for tomorrow.
Stay safe, stay strong.