Feeling: Tired and not so productive
Listening to: Nothing today
Watching: Bake off: The Professionals
Not been on best form today – quite a lot of work calls which were fine, but I didn't really get much done apart from that. Called Mum this evening and she told me I should be getting out of the house more for walks etc – which is probably true. Tomorrow morning I'm going to Warwick to pick up some books from the amazing Warwick Books and some tea from the lovely Golden Monkey Tea Co – so that should be a nice reason to get out of the house and get a change of scenery for a little bit.
Also got a really nice treat today from C: Maponimoes – a dominoes inspired card game where each card represents a country and you can only put bordering countries next to each other as you play the cards – can't wait to try with the kids at the weekend.
F got to sleep very late (for her) last night and was a bit tired during the day – she wasn't really grumpy but was inclined to get frustrated a bit more easily than normal. F has discovered she has Google Assistant on her Chromebook and has spent a good proportion of the last two days talking to it – although most of the conversations seems to go round in circles and several end with exchanges like
"Go away, you're rubbish"
"I'm sorry I don't understand that"
B seemed in a good mood, and was helpful and pretty good with F all day. In the afternoon he and F tried to use a "3D" pen to make some earrings for D, and F used it to give one of her Lego minifigs a mohican.
B also followed up on yesterdays preparation and cooked pizza for us this evening (with a bit of help from me) – it was really good!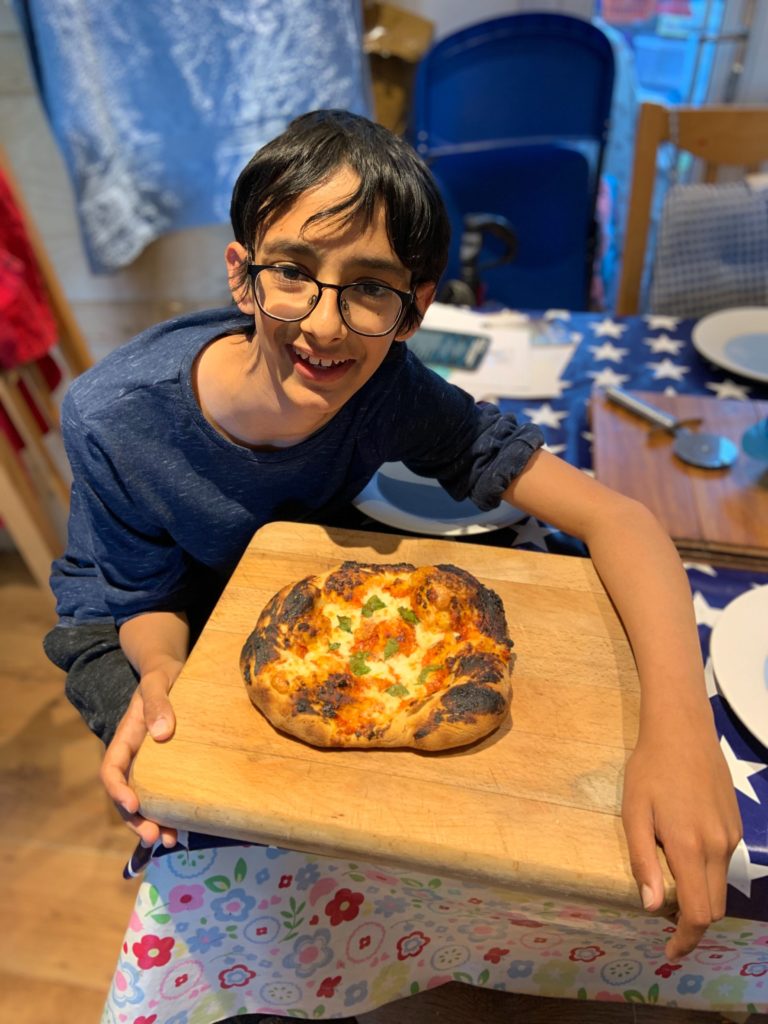 Stay safe, stay strong.