Feeling: OK
Listening to: Nothing today
Watching: The Mandalorian
Feeling a bit better / less sorry for myself today. Lots of nice messages from people yesterday and a good nights sleep has done me some good.
B had a tough day today, as he struggled with some (in my opinion) poorly set school work. By the end of the day he was a bit more relaxed, but all in all a stressful day for him.
F and D both had OK days I think, and D has been doing some cute lino cuts in the evenings.
I spent most of the day on calls, and helping the kids. D got on with her work, kept the kids on track and fed us. More parcels – one for the kids from Auntie P full of goodies, and I got a new toolbox and a replacement light switch which I need to fit. In the evening the kids talked to B & Z in Chicago and showed off their new climbing frame (of which F said: "imagine your favourite food in your favourite place to eat – it's better than that!")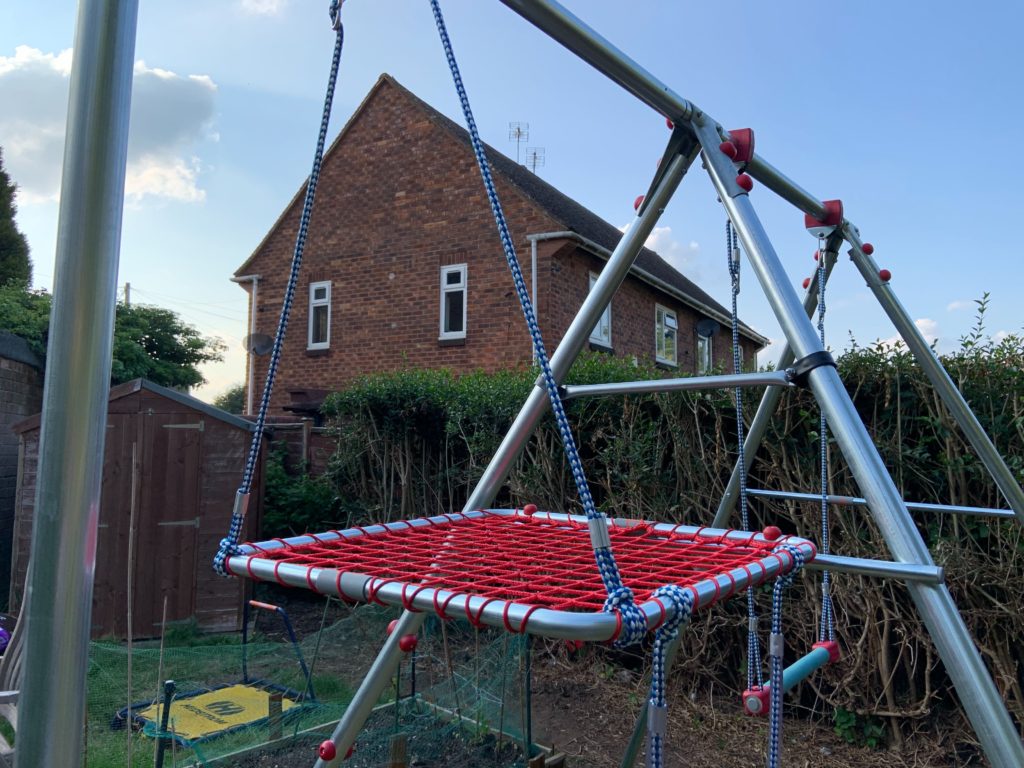 I'm still tired, still stressed, and still not feeling 100%, but today was a better day than yesterday, thankful for all my friends and family, and tomorrow should be an easier day work wise – so hopefully all on the up.
Stay safe, stay strong.