Was up first this morning – we had to be up early-ish (for a non-work day) because we had tickets booked for Packwood House at 9am. We went straight after breakfast and it was pretty quiet when we arrived (although it was much busier by the time we left). We went for a walk that isn't in the main grounds, but goes through some small woods. Although the walk was only about a mile we took a good hour to do it because we kept stopping for the kids to play and climb trees!
After the walk, we got a drink from the refreshment stand and went to the main grounds. The house was open, but we didn't go in, and while the majority of the grounds were open, the formal garden wasn't, which upset F as she wanted to play hide-and-seek around the yew trees & hedges.
We headed back home for lunch and had a pretty lazy afternoon (introduced F, and ourselves, to "Ultimate Beastmaster" – where you watch people complete extreme obstacle courses – which F is very keen on).
I got a message from Screwfix that some fixings I was waiting for had arrived, so I went to get those and then put up the sail awning over the deck – and with that I think I'm declaring the decking project officially done!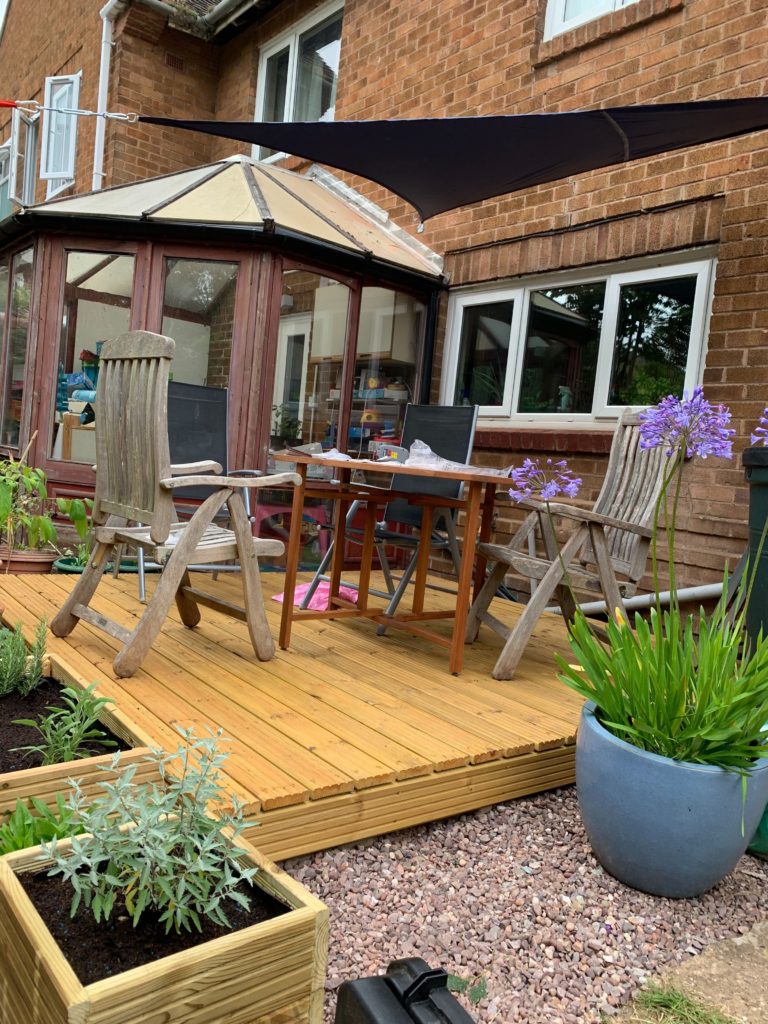 We had dinner out on the deck and after a couple of glasses of wine I'm now feeling pretty sleepy.
Stay safe, stay strong.