Feeling: OK
Listening to: Nothing today
Watching: The Umbrella Academy
Woke at about 9 feeling a bit under the weather – sore throat & generally a bit lacking in energy. The kids were awake but in bed reading, and they both stayed that way until about 11am. D was already up of course and waiting for a shopping delivery.
Had breakfast on the deck, and then actually read a book for the first time for ages. I've been in a reading slump since we went into lockdown and have barely read any fiction since March. When I have tried to read I've just not managed to get into the book and given up. So this morning I sat down with a book I got for Christmas: Starsight by Brandon Sanderson. It's a sequel to Skyward which I really enjoyed, and so I'm not really sure why it's taken me so long to pick up this one. Immediately I was back with familiar characters and an exciting dogfight in space for the opening chapter.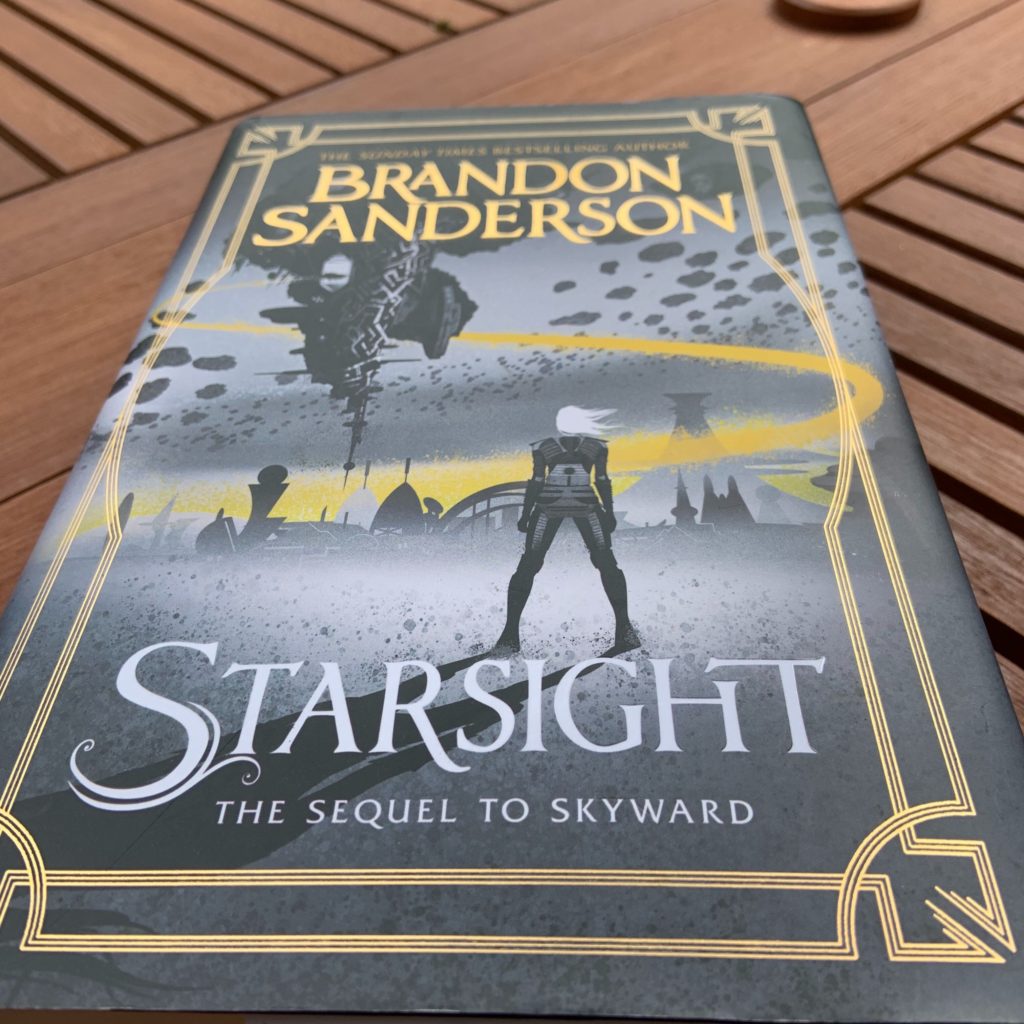 While D tried to get the kids to leave their beds, I did some more work on the path at the front – I've been wondering if I really ought to get something to edge the path, but eventually decided to keep it simple for now so I can hopefully get a path down before we go to Wales on Saturday.
After lunch we went to Hanbury Hall – a National Trust property about 45 minutes drive west from us (we were booked in for 2-2:30). It's got some pretty formal gardens then some extensive parkland and we had a walk – but it was hot and muggy, with occaisional rain or drizzle – enough to make us damp but not enough to clear the air. F was also a bit grumpy about the whole trip, and going later in the day the property was quite busy – so all in all not as successful as our outing to Packwood House on Tuesday – although still nice to be out and D got some good photos.
When we got back I made tea (spaghetti and meatballs) and after some TV & stories the kids went to bed (although B was still awake when we came up about half-an-hour ago. It's still hot and muggy and its left me feeling a little drained.
Tomorrow I hope to finish the path and make a full list of things we need to pack for our week away.
Stay safe, stay strong.