Feeling: OK, bit sad holiday is over
Listening to: Nothing today
Watching: Derren Brown
Last day of the holidays today. Our house feels totally overcrowded compared to the cottage we've been staying in, and I think we've all been feeling that. F even got us all tidying up this afternoon – and she hates tidying up.
I felt a bit blue about being back home and about going back to work tomorrow, so I tried to spend a bit of time relaxing on the deck – but the weather didn't really cooperate (and it's really chucked it down this evening). I did manage to have a coffee outside while I read How To by Randall Munroe.
F decided she'd take us all on a virtual holiday next week – and spent the morning putting together a "fact file" on Australia, with somewhere different to visit each day. She also got dressed up smart to be our tour guide (I think she looks great in a jacket!)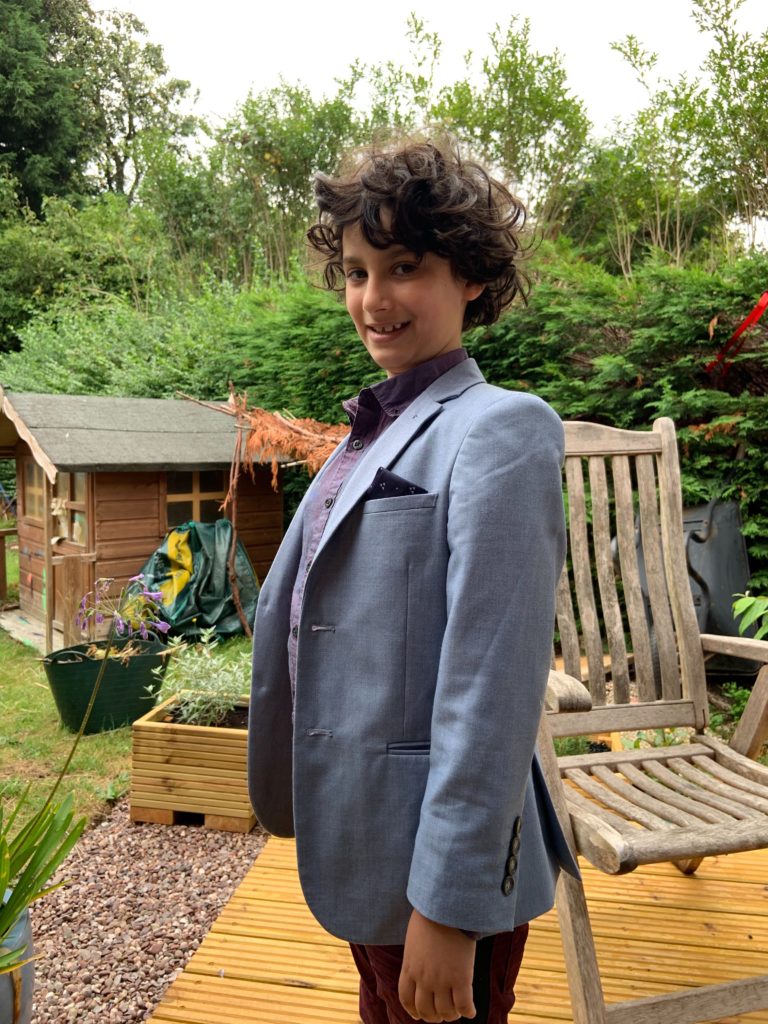 We did a bit of tidying (as per Fs instructions) and D did the holiday washing (although it didn't get chance to fully dry).
Back to work tomorrow – I'm not really looking forward to it, but I'm sure it will be fine once I'm into it. Also thinking about how we can make our house a bit nicer to be in (I suspect that means actually getting rid of some stuff which doesn't come naturally to any of us). I guess now the deck and front path are both done I need a new project!
Stay safe, stay strong