Feeling: Tired
Listening to: Nothing today
Watching: Marvellous
D was up first ready for the Sainsbury delivery, while I slept until about 8. When I got downstairs F was very upset because she felt that D had just been telling her to do stuff since she woke up. To be fair to D had only asked her to do basic things like "put your socks on" and "eat your breakfast" and I think the main issue was that F wanted to read her book rather than get up and go to school. Happily after storming off in tears F came back and apologised to D (and me) which I was really impressed by – F finds it hard to admit she's behaved badly or unreasonably and for her to do it this morning felt like a real step forward.
I dropped F at school, picked up some purchases from Screwfix, had breakfast before I eventually got to my desk – but after that it was pretty much work all the way through the day with few breaks – and I'm still thinking about work now – it's been one of those days.
We got a delivery today of a plant – a present from my Mum in memory of Dad. It is a Caryopteris Clandonensis (common name = Bluebeard) Sterling Silver.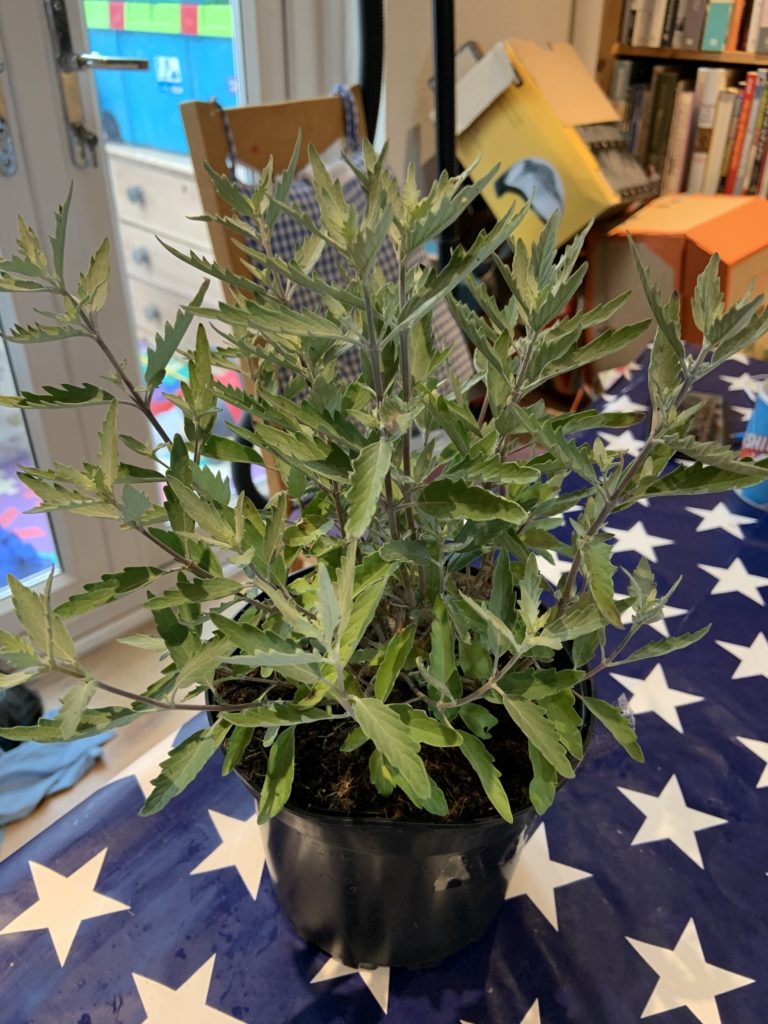 It's currently getting a good soaking in this rain which just keeps falling. It should bloom in August and I hope it will work well in a container on the decking.
After B had finished his school work (just before lunch) he decided to bake some "afghan cookies" – a Primrose Bakery recipe which is a chocolate cookies with cornflakes in them – the results were pretty good.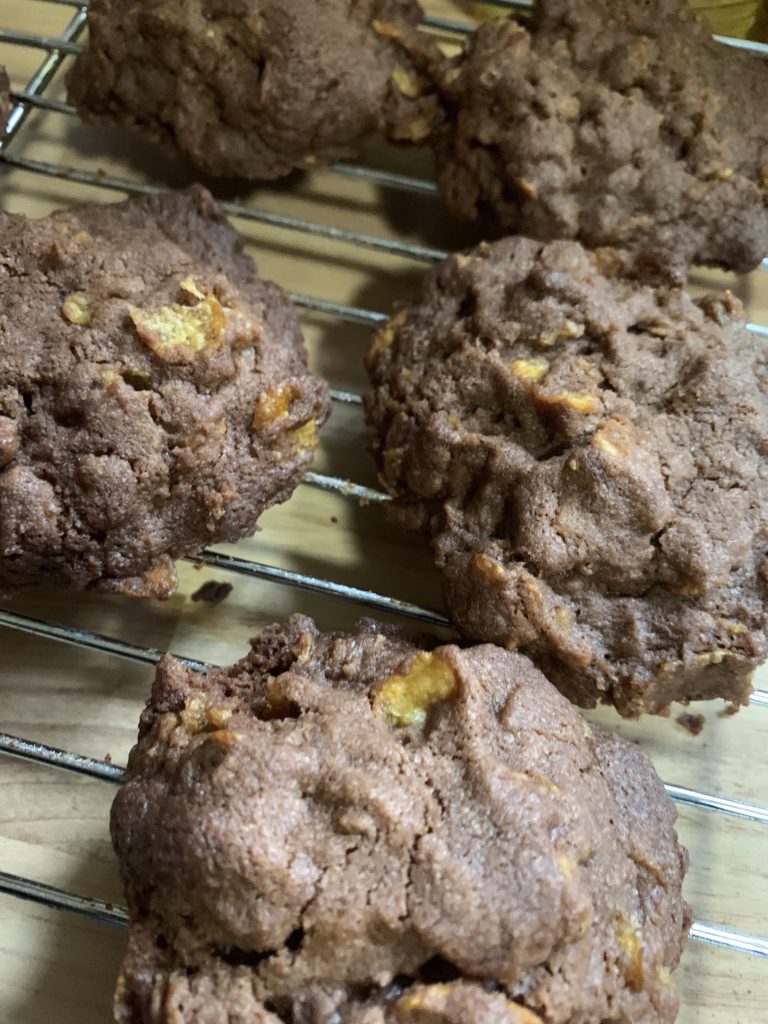 I had choir this evening, and then D and I watched Marvellous about Neil Baldwin – really uplifting and great performances from Toby Young (who plays Neil) and Gemma Jones (as his mother).
Stay safe, stay strong.