Feeling: Bit tired but OK
Listening to: Nothing today
Watching: Bake off: The professionals
Really didn't want to wake up this morning. I was still feeling down after the upset with F last night and just felt completely drained of energy and not ready to face the day.
D let me sleep in until 9am (getting F up, fed and to school) and B (who didn't get to sleep until late) slept in as well (not like him). Even after getting up (and walking to school to drop off F's water bottle) I still felt quite down but gradually through the morning as I worked the bad feelings drained away and by lunch time I felt more like myself.
It was F's last day at school before the summer break today – so now 6 weeks of finding ways of keeping her (and B to some extent) occupied at home – I think it's going to be a real challenge to be honest.
We also got a letter from F's school about arrangements for September – which is clearly still going to be quite different to normal – with staggered start and finish times, keeping children with their own "bubbles" (but it looks like the "bubbles" will be the whole class – so twice the current size), and of course plenty of handwashing.
We also got F's school report yesterday which I couldn't properly celebrate after our falling out, but it is a delight to read: "she is inquisitive and witty and shows a love of learning in every aspect of her life … she is a great inspiration to others". We're so proud of her.
In the afternoon I was helping deliver an online course which took up most of the afternoon, and then cooked some Yorkshire puddings, sausages and onion gravy for tea.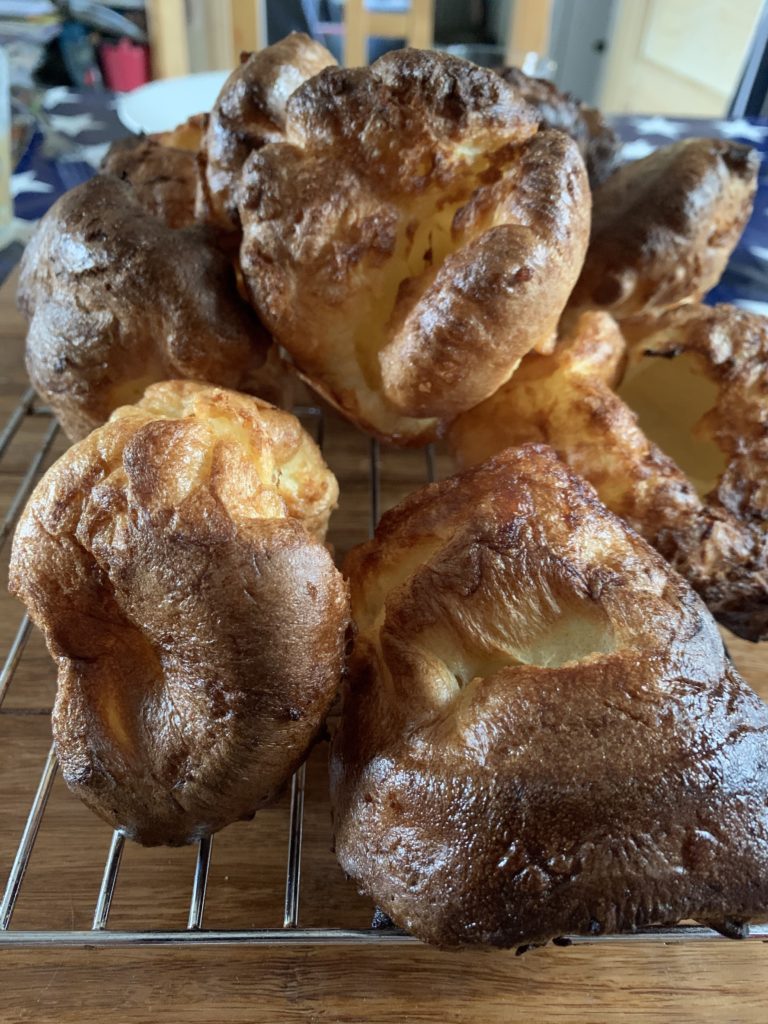 A good end to the day (especially as it's one of F's favourites)
Stay safe, stay strong