Feeling: Tired but pleased
Listening to: Nothing today
Watching: Black Panther (a bit)
The kids woke at 6am to make us breakfast (or brunch as B insisted it was because we didn't eat it until 9am!) This meant we were all up way too early – but it was lovely to have them so keen to treat us. There was a menu for the "Food Thyme" café with a wide variety of breakfast options…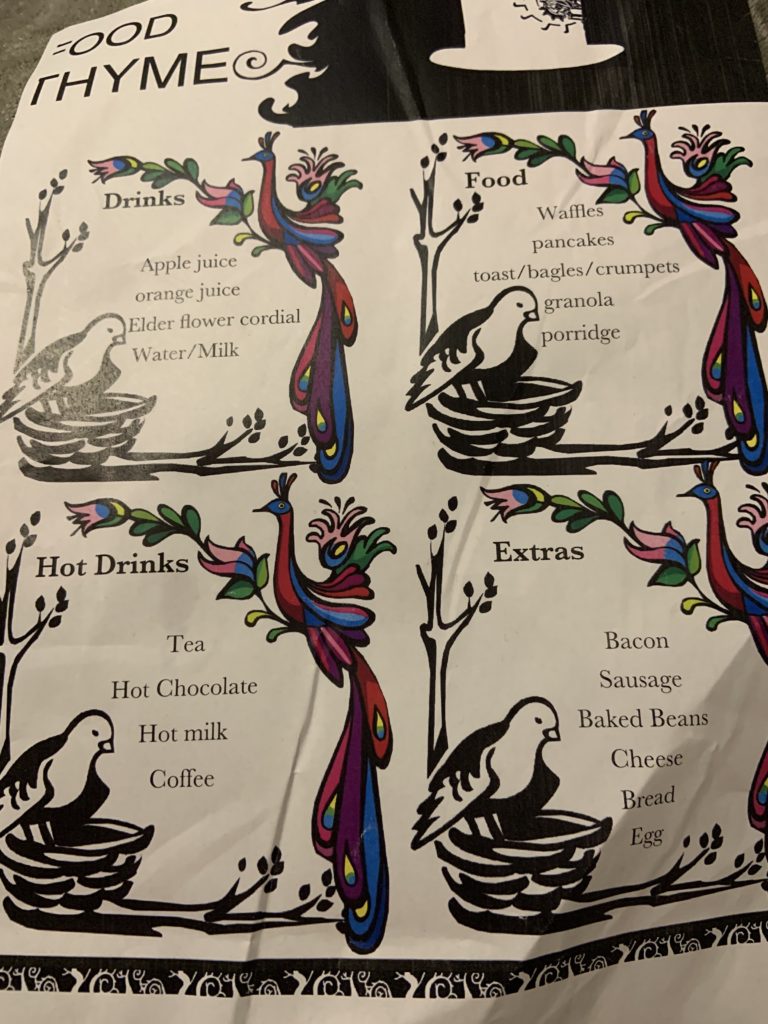 Thankfully everyone chose waffles to eat – which kept things as simple as possible. F made me coffee (she's pretty good with this now although I always worry she's going scald herself on the espresso machine) and we all sat on the deck to eat it – and was an absolutely glorious morning and clearly too sunny for me and B to open our eyes properly!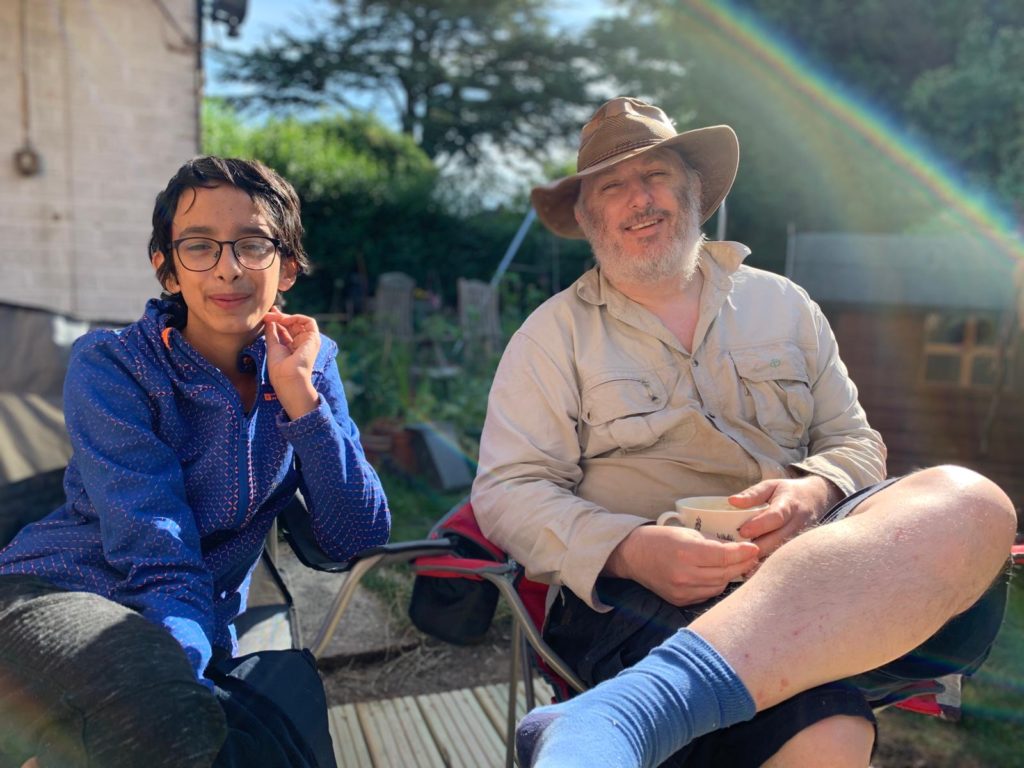 Most of the rest of the day I spent trying to get the deck completed (while D made impressive progress with our latest jigsaw) I had a break after lunch because it was sooo hot, helped out a little with the jigsaw before watching Black Panther with the kids (although I went back out to work on the deck again so didn't see it all.) We also had our weekly quiz with my family which was really nice and some great quiz questions from I.
By the end of the day I'd got all the top decking laid – which means just the edges to do – and of course the whole thing needs treating & staining to make it weather-proof. I'm feeling really good about getting this project done – it was several years ago that I first had the idea of putting a deck in this spot, so very pleased to have finally done it and despite a few hiccoughs along the way (including somehow managing to break a tape measure today) I'm pretty pleased with the job I've done.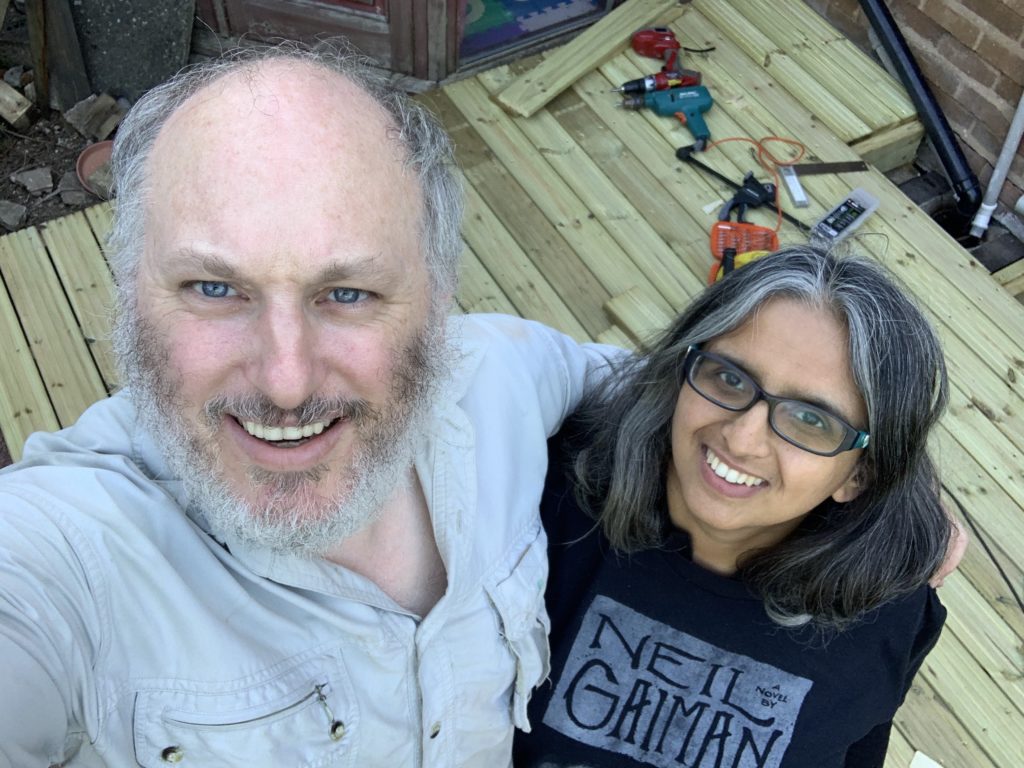 The next steps are:
finish the edges
treat & stain the decking
put up a sail shade (on order)
order a table (and maybe chairs – although we do already have some garden chairs)
use the spare timber & decking to make planters to go round the end of the deck
That should keep me busy for the rest of the summer!
Stay safe, stay strong